In 'Kimi wa Houkago Insomnia' or 'Insomniacs After School' episode 7 titled 'The Fireworks Star – The Plelaides Star Cluster-' Isaki along with Magari and her friends distributes fliers for the meteor shower viewing party. Later, they meet again to enjoy the firework show from the school's roof. Once Magari's friends have left, she finally reveals the true reason for her insomnia and talks about her fears. Here's everything you need to know about the ending of 'Kimi wa Houkago Insomnia' or 'Insomniacs After School' episode 7. SPOILERS AHEAD!
Insomniacs After School Episode 7 Recap
Magari and her friends meet Ganta to help distribute the pamphlets to invite people to the meteor shower viewing party. They put their heads together and do a good job. Once they are done, Nakami gives Isaki the keys to the school's room and tells her that he is going to the Shokusai market to distribute more fliers in the meantime. Isaki is worried that he may get late to see the fireworks, but he reassures her that he will be back in time.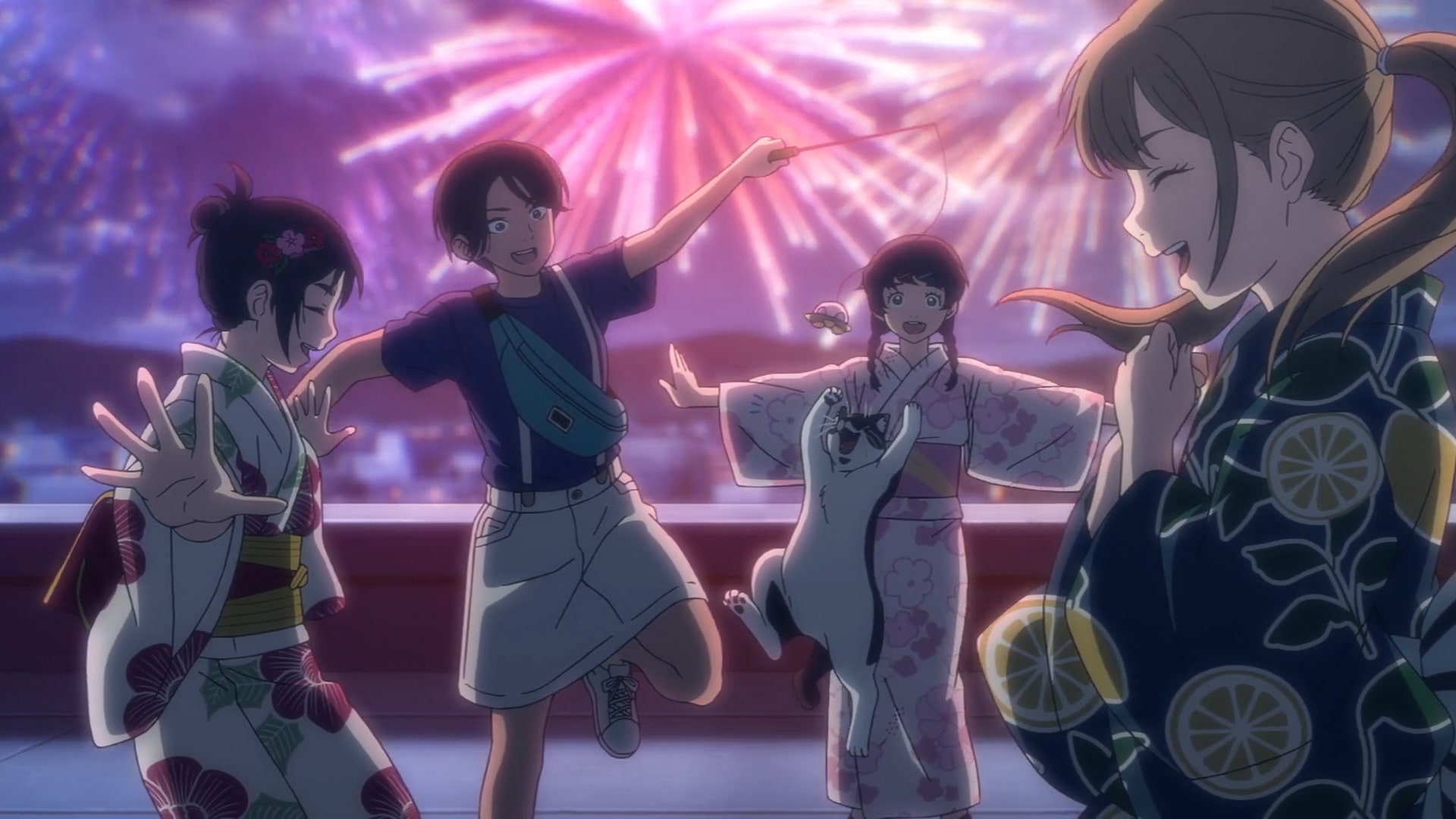 At Shokusai market, Ganta meets Ukegawa who is kind enough to take all the fliers from him and tells him that he can go and enjoy the firework at school. Nakami rushes to the school but stops when he sees Magari walking towards him wearing a yukata. The two walk to the school together. Isaki shares some interesting stories from her childhood and Nakami listens patiently. When they are finally on the roof, Nakami reveals that he has come prepared to make the firework-viewing experience a great one.
When Isaki jokes about Nakami having a good time as he is sitting next to a cute girl in a yukata, he instinctively agrees to it. The two share a romantic moment but it is ruined as their friends arrive soon afterwards. The group has a great time together and eventually, Magari's friends leave. Now that they are alone in the Astronomy room, Isaki opens the roof as the room is too dark. She then climbs on the wall despite Nakami's warnings. Magari tells him that she has fought incredible odds in childhood to survive, so this could not potentially kill her.
Insomniacs After School Episode 7 Ending: How Does Ganta Help Isaki Sleep At Night?
Moments after standing on the edge of the wall in the Astronomy room, Isaki almost falls to the other side. Luckily, Ganta is there to save her. As she falls in his arms, she hugs him tightly and makes him hear his heartbeat. Isaki reveals that only half of her heart moves and she has had cardiovascular problems from a very young age. She even underwent surgery when she was just a child and it left a deep mark on her soul.
Even though her doctor has told her that she is free to exercise, Isaki still struggles to get over the fear of death. At night, she cannot sleep as the idea of passing away while in her sleep haunts her because of her heart problems. Nakami listens patiently to her woes and then tells her that she could talk to her to deal with her anxiety until she feels safe enough to fall asleep. This is a touching gesture from Ganta and Isaki simply bursts into tears after hugging him tightly.
The following night, Isaki contemplates calling Ganta but decides against it. She sleeps in the Astronomy room the following day. When Nakami inquires, she reveals that she was hesitant to call as she fears that her parents will overhear her talking to him. Ganta does not say anything but later that night tells Magari to download an app where he hosts a live audio session just for her. He talks about the weather and other mundane things but it helps Isaki relax.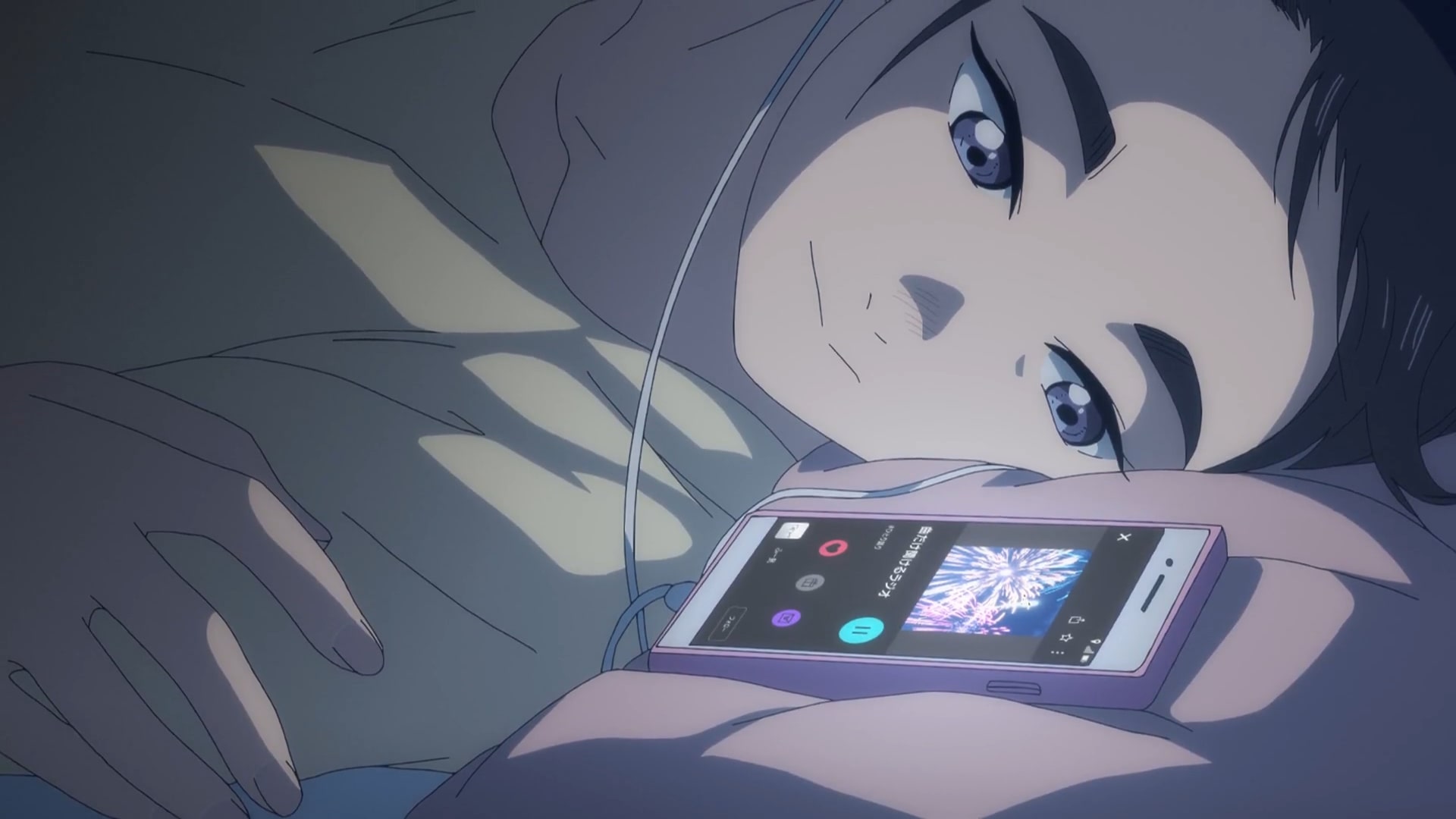 Once he is done talking, Magari also gets under the blanket to start a live radio session on the same app for Nakami in which she reveals that she has an older sister- something Ganta has not known until now. She continues to talk and completely forgets her anxiety problems. Eventually, Magari falls asleep and Nakami is elated to realize that after he hears her snoring.
Read More: Insomniacs After School Episode 6 Recap and Ending, Explained