Apple TV+'s 'Boom! Boom! The World vs. Boris Becker' follows the spectacular rise and fall of tennis legend Boris Becker. The young German showed promise at a young age and won several Grand Slams, becoming the then-youngest player to win a Wimbledon. Despite his talent and hard work, things don't work out well for Becker outside the court, and after a while, he retires from the game too.
One of the critical moments where the audience notices the sudden turn of events for him is when he splits up with his manager, Ion Țiriac. The latter had managed Becker from the beginning and led him through the golden years of his life. The tennis star flourished under his manager, who guided and protected him at a time when his fame, popularity, and growing wealth could land him in trouble. Given Țiriac's undeniable influence on Becker's career, you might want to learn more about him. Here's all you need to know.
Who is Ion Țiriac?
Born in Oradea, Transylvania, Ion Țiriac is one of the wealthiest former tennis players in the world. A flourishing businessman, he formerly played professional tennis and ice hockey. Called Count Dracula in reference to his birthplace, Țiriac came from humble beginnings. His father died when he was nine, and he grew up on the same street as Günther Bosch. They both worked on the assembly line of a ball-bearing factory. Bosch's love for tennis was transferred to Țiriac, who initially preferred ice hockey.
Țiriac graduated from the Institute of Physical Culture of Bucharest and received the title of Professor of Physical Education and Sports, majoring in tennis and basketball. He played professional ice hockey from 1958 to 1964 and represented his country in the 1964 Winter Olympics in Innsbruck. From 1957 to 1972, Țiriac played tennis professionally. He won the 1970 French Doubles Championship with Ilie Năstase and the 1970 Bavarian International Tennis Championships in Munich, Germany.
The Transylvania native won a total of 23 titles in his tennis career. He played for his country's Davis Cup team for fifteen years. After retiring from the sports, Țiriac turned towards coaching and managing players like Boris Becker, Guillermo Vilas, and Marat Safin, to name a few. He has also served as the president of the Romanian Tennis Federation.
Where is Ion Țiriac Now?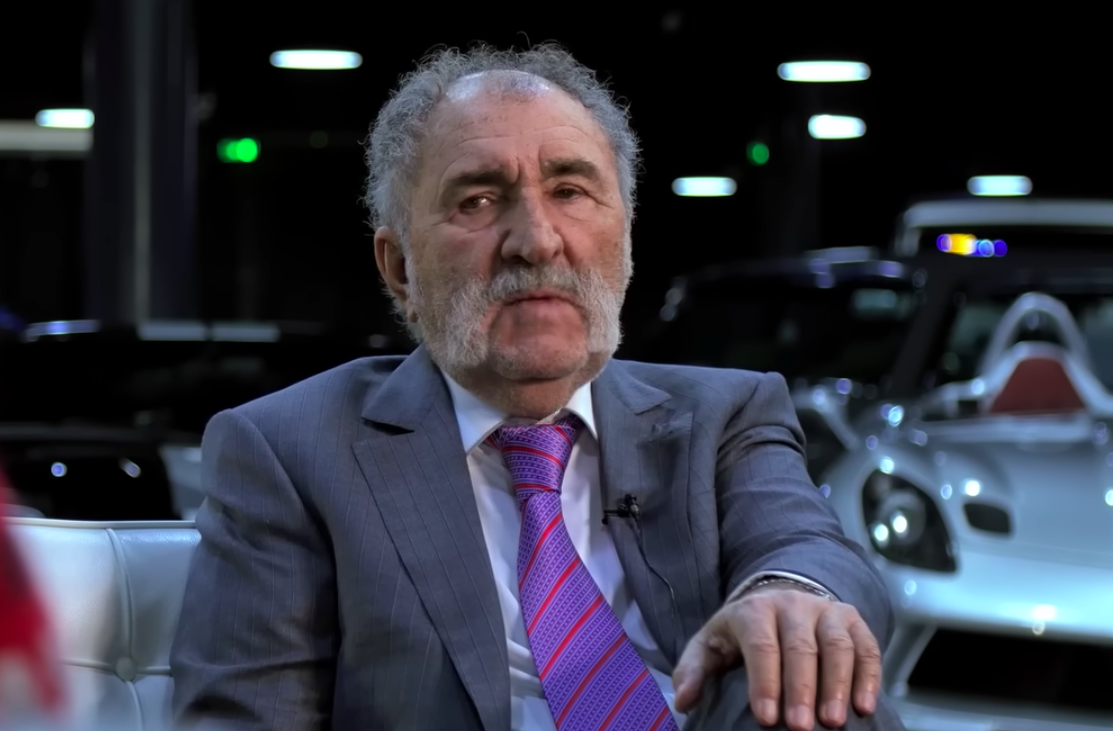 Ion Țiriac lives in Bucharest, Romania. He has three children: Ion Țiriac Jr., with fashion model Mikette von Issenberg, and Karim Mihai and Ioana Natalia, with Egyptian journalist Sophie Ayad. He was also married to handball player Erika Braedt from 1963 to 1965. According to Forbes, Țiriac's current net worth is around $2.1B. He is the head of the Tiriac Group, which deals in finance, real estate, and auto services, among other things. The businessman owns a car collection with around 500 models, including the cars owned by Al Capone, Sammy Davis Jr., and Elton John.
The collection is displayed in a gallery, currently the only collection in the world to feature all seven Rolls-Royce Phantom models of the I-VII series. Ţiriac has been a Tournament Director of events like the ATP World Tour's season-ending Masters Grand Prix, the Italian Open, and the Madrid Masters. Besides, he owns the Mutua Madrid Open and the BRD Năstase Ţiriac Trophy, the latter in Romania. Apart from business, Ţiriac is also active in philanthropy. Many orphanages in Romania have been built in his name. He has built an ice hockey stadium in Bucharest, which is free for children, and was known to have made 500 kindergartens in the country.
For Boris Becker, Ţiriac still holds a soft spot in his heart. They parted ways in 1993, but the German player's former manager has never doubted his potential. He described Becker as "the most natural, crystal-clear youngster I ever saw." He added: "[Becker] didn't know how to lie, didn't need to lie, didn't need to find excuses or hype or cry when he was losing. That's what made human beings around the world identify with him." Calling Becker "a part of [his] life, Ţiriac said the former tennis star "had so much will, much more than other tennis players. That made him big, and that broke him."
Read More: Barbara Becker: Where is Boris Becker's First Wife Now?