Prime Video's 'Jack Ryan' follows the eponymous CIA analyst who goes on globetrotting missions to stop the bad guys from doing unspeakable things. Throughout four seasons, we see Jack avert all sorts of crises. He stops a terrorist attack, single-handedly stops the war with Russia, and fights the corruption inside the CIA in the fourth season. All these missions require his undivided attention, which leaves little to no space for his personal life.
In the first season, Jack meets Cathy Mueller, an epidemiologist revered in her field. Jack and Cathy fall in love, but Cathy is nowhere to be seen. She does not return in the second and third seasons. If you want to know whether she is in the fourth season, we've got you covered. SPOILERS AHEAD
Is Cathy Mueller in Jack Ryan Season 4?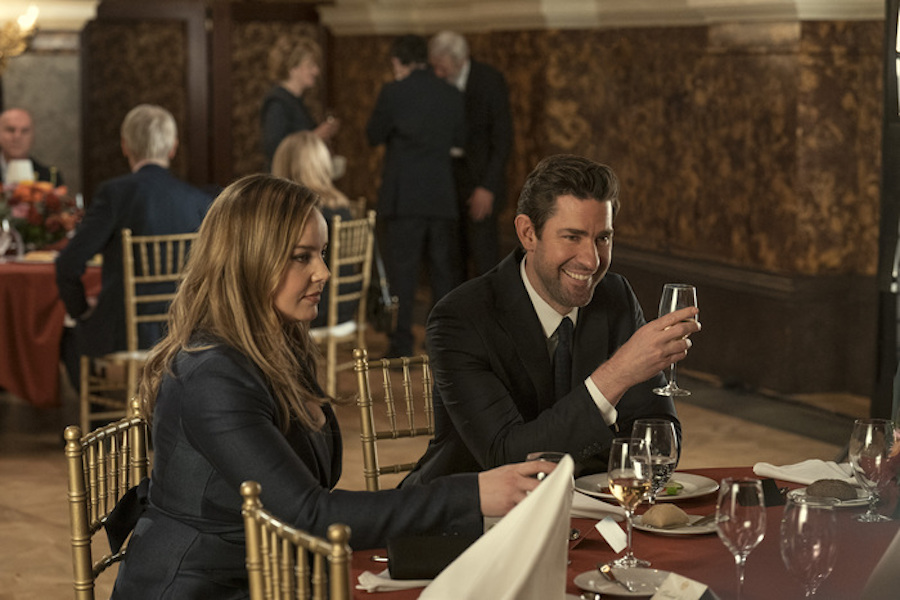 Cathy Mueller is an important part of Jack Ryan's story, as told in the novels by Tom Clancy. She and Jack get married, which is why when Cathy showed up in Season 1, fans expected her to be in the following seasons as well. However, with Jack's job taking him away from America, the story didn't connect with Cathy's arc. The creators wanted to do her justice because she is much more than just a girlfriend sitting at home and worrying while her boyfriend goes around saving the world.
Because Cathy doesn't work for the CIA, the writers couldn't force her into every mission with Jack. Instead of having her tag along with him, they let go of Cathy in the second and third seasons. However, in the fourth season, when Jack returns to Washington, DC, to assume his post as the deputy director of the CIA, the writers had the chance to bring Cathy back into action.
With Jack at home, there was more space to explore his story from a personal angle, which included his relationship with Cathy. The show's creators approached Abbie Cornish to reprise her role from the first season. She was intrigued by the idea, especially the arc laid out for her character. She was happy to return as Cathy, given that the show did justice to her.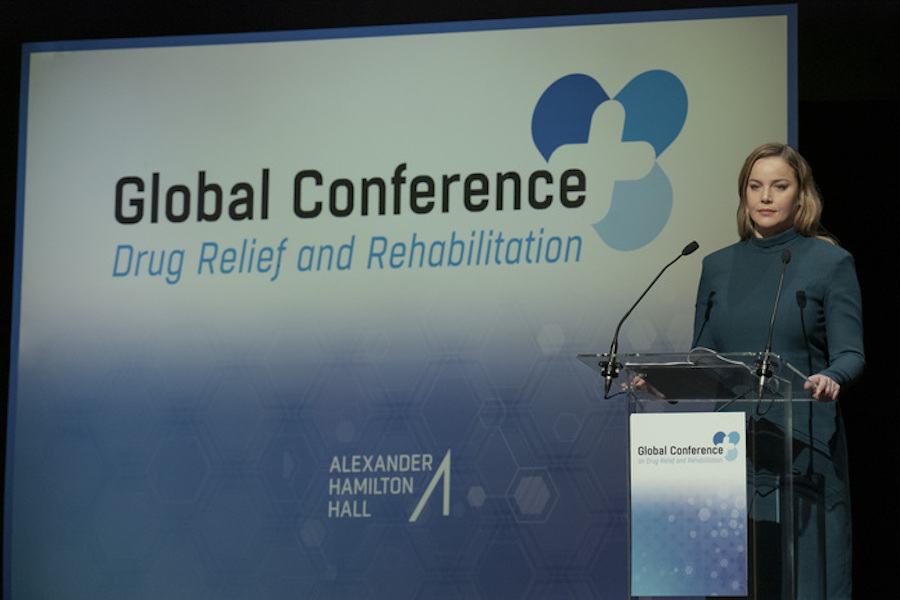 Talking about Cathy's life in Jack's absence, Cornish revealed that the character is very dedicated to their career. She is an ambitious person with a drive to do something better. She excels in her field, and by the time Jack and the audience come around to her in the fourth season, she has made for herself. Her reputation gives credence to her arc while creating space for her to actively participate in the plot.
Cornish revealed that Cathy Mueller "is much more integrated into the narrative and the action." She talked about the action sequences she got to be a part of this season. "I enjoyed being a part of the action because I think season one for me, I was sort of on the side a little bit, you know, the girlfriend on the side, and there was some involvement," she said. This is great news for Cornish and Cathy's fans, who were disappointed by her absence in the second and third seasons, especially by Cornish's abrupt and unacknowledged departure. In the final season, the show rectifies this mistake and gives Cathy Mueller the place she deserves.
Read More: What is Pluto in Jack Ryan? Is It Based on a Real CIA Black Ops Program?