Created by Howard Gordon, Fox's 'Accused' is an anthology crime series focusing on social and political issues through its stories. The final episode of the season, titled 'Billy's Story' follows the titular character and his struggle to help his troubled son, Leo. In the dusk years of his life and career, Billy is working on an album that will be his final offering to his fans. However, when Leo relapses, Billy and his wife, Anne, are forced to resort to unorthodox methods to ensure the safety of their son and their granddaughter. The story realistically presents the challenges faced by the parents trying to help their children who have fallen into addiction. Is it because the story is based on real life? Is 'Billy's Story' based on true events? Let's find out. SPOILERS AHEAD
Is Billy's Story A True Story?
No, 'Billy's Story' is not based on a true story. However, every episode of 'Accused' is inspired by real issues, in this case, drug abuse. According to the National Council of State Boards of Nursing, "Opioid use has reached epidemic proportions in the United States. Currently, more people die from fatal drug overdoses than motor vehicles." According to Drug Abuse Statistics, in 2021, more than four times as many people died of a drug overdose than homicide. Between March 2020 and March 2021, 96,779 drug overdose deaths were reported. In 2020, the number of drug overdose deaths in the country was reported to have increased by 29.6%.
In 'Accused,' Billy Carlson, a famous singer, tries to help his adult son stay away from drugs, but in the end, Leo dies of an overdose. There is no real-life equivalent of Billy Carlson, but there have been famous singers like Melissa Etheridge and Nick Cave who have lost their children to drug abuse. In 2015, Nick Cave's 15-year-old son, Arthur, died after he took LSD and fell from a cliff. He suffered a fatal brain injury. In 2020, Etheridge's 21-year-old son, Beckett Cypher, died of an opioid overdose. "My son Beckett, who was just 21, struggled to overcome his addiction and finally succumbed to it today. He will be missed by those who loved him, his family and friends," Etheridge wrote in a social media post.
What leads Billy Carlson into trouble is that he doesn't get his son the help he needs to survive the overdose. This calls into question his responsibility to give Leo the help he needs. A similar case happened in real life where it was questioned whether parents held the moral obligation to get the medical attention their child needed, even if they can't be held liable for their drug abuse. In 2002, Mary and Lewis Hockenbury were charged with the death of their son due to a fatal heroin overdose. Their son, Leonardo, was with his friends when he overdosed, and their deliberate lack of action cost Leonardo his life. For this, his friends were charged with second-degree manslaughter, among other things.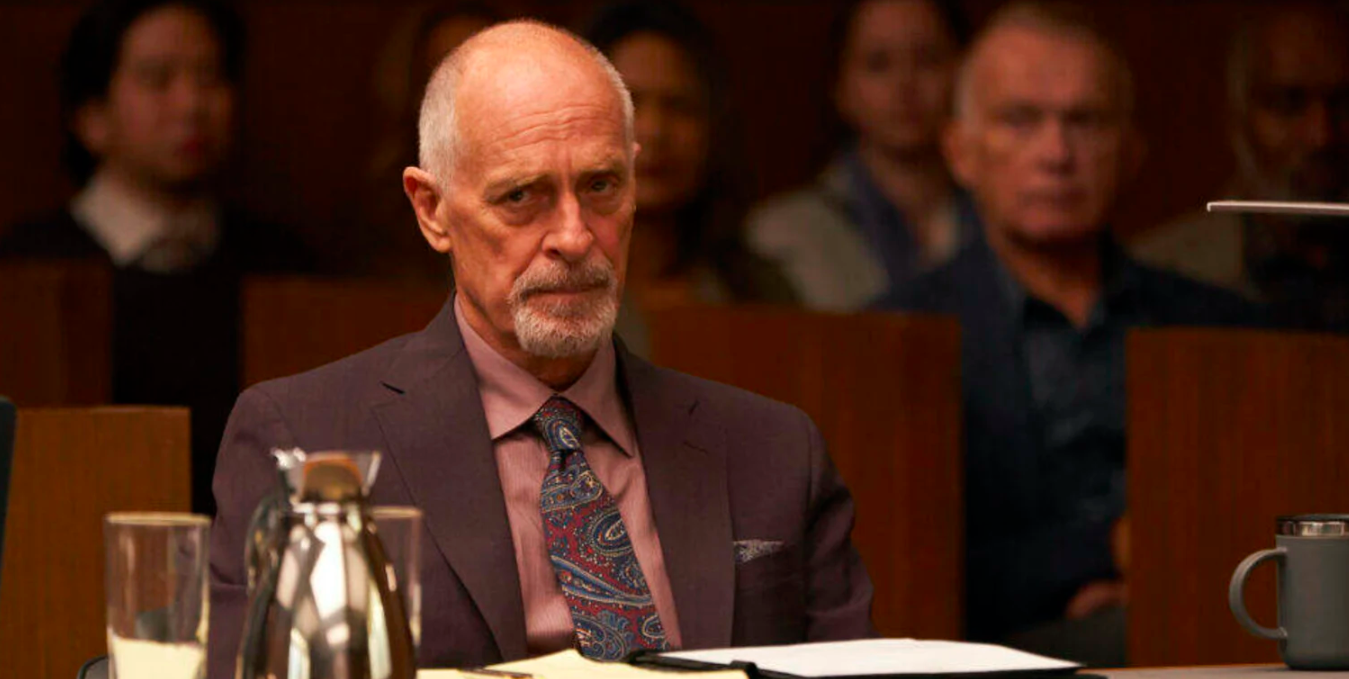 The Hockenburys were indicted for reckless manslaughter and being partially responsible for their son's death. Reportedly, Leonardo had overdosed before and was also charged with drug distribution in the case of someone else's death by overdosing. According to Sandra Guerra Thompson, this case highlighted several questions about responsibility. "Relatives who live in the same household do owe a legal duty to rescue each other if they know someone's been poisoned. One interesting question is the issue of causation — who is at fault for having been the cause of his death?" she said.
James Snyder, a law professor, added: "Certainly, there is a parental obligation with minor children, but with their adult children and people who may not be related, I don't think so. Even with married couples, I don't think there's a legal obligation to call for help. If you're married and your spouse overdoses, I don't think you can be prosecuted if you don't call. The states don't have 'Good Samaritan' laws [for those situations]. … You have a duty to not hurt, not to help."
While in the case of the Hockenburys, the charges are more on a moral basis, for Billy Carlson, things are more straightforward. The differences in the cases mentioned above show that 'Billy's Story' is not directly inspired by them. However, the episode is rooted in reality, bringing our attention to the problem of drug abuse in young people and how tragic a turn it can take for a family.
Read More: Shows Like Accused