Fox's 'Accused' is an anthology TV series that follows the story from the point of view of a person who is on trial. In 'Jack's Story,' the protagonist is a high school teacher who finds himself in a morally dubious situation and then gets entangled in a legal bind. Created by Howard Gordon, the series explores different social and political themes in every episode. This episode also turns the spotlight toward an issue that has been a cause of conflict in the country. The challenges that the characters face in this scenario are real. If you are wondering whether the writers of the episode based it on a real story, then here's what you should know. SPOILERS AHEAD
Is Jack's Story a Real Story?
No, 'Jack's Story' is not based on a real story or characters. However, like every episode of 'Accused,' it is inspired by the current socio-political events. The story revolves around a teacher who helps his teenage student get an abortion out of state. This stems from the overturning of Roe v. Wade by the Supreme Court in June 2022, which allowed the states to make their own laws about abortion. The episode is set in Texas, where there is an almost complete ban on abortion at all stages of pregnancy. Only the people at risk of death can go for it. In all other cases, including pregnancy by rape and incest, the law prohibits abortion in the state around six weeks of gestation.
Several other states in the US have adhered to strict abortion laws, which has caused a nationwide debate, especially surrounding the circumstances of rape in children and teenagers. The discussion was intensified in July 2022 when the news of a 10-year-old Ohio girl crossing state lines to get an abortion came to the limelight. A 27-year-old man, who confessed to raping her on at least two occasions, was arrested. The girl, who was six weeks and three days pregnant, had traveled to Indiana to get an abortion, where the doctor who tended to her reported the case to the Indiana Department of Health and the Department of Child Services.
Another horrifying case of abuse came from Omaha, where a 33-year-old man was found guilty of raping his stepdaughter from the ages of 11 to 14. The girl got pregnant at the age of 12, which is when her mother helped her get an abortion. However, this changed nothing for the pre-teen who was forced to live with her stepfather for the next couple of years, suffering abuse at his hands. It was when she opened up to a church friend that she got help. The friend told the pastor, who reported her stepfather and mother to the authority. In 'Jack's Story,' Clara doesn't tell anyone about the abuse she suffers at home because she worries that her mother might not respond to the news well. She believes that her mother would choose her stepfather over her.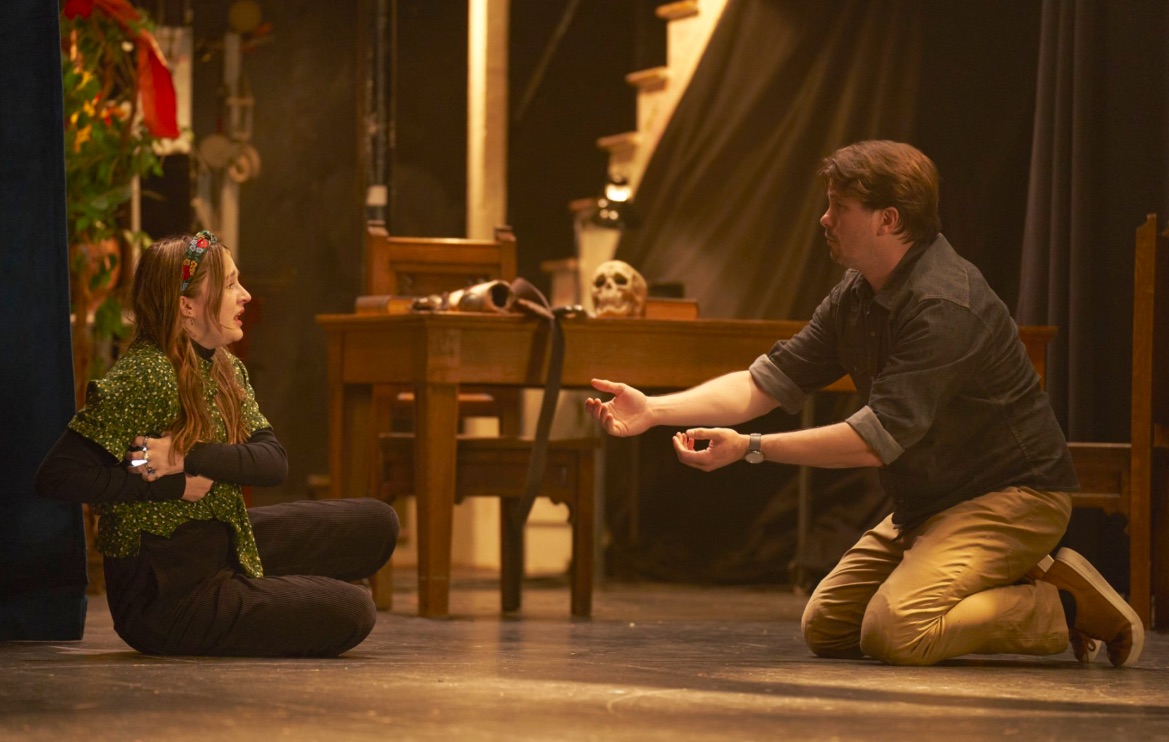 In Colorado, a Planned Parenthood medical director revealed that she had helped a 13-year-old girl whose pregnancy resulted from incest get an abortion. But her youngest patient was an 11-year-old girl from Texas. The state had strict laws even before the Supreme Court overturned Roe v. Wade, forcing the girl to fly to Denver for an abortion. Another case was reported from Wisconsin, where the executive director of the Safe Harbor Child Advocacy Centre revealed that a 10-year-old girl had come to them for help.
She was referred to Planned Parenthood, where she aborted the pregnancy resulting from rape by her stepfather.
While Clara in 'Jack's Story' is in her late teens, it doesn't make her situation any less alarming. As reported by the New York Times, 200 children aged 15 and younger received abortions in 2021 in Texas. This was before the ban was put in place. Of the 200, thirty were 12-13 years old, while one was 11.
With almost 3 million women in America experiencing rape-related pregnancies, 'Scott's Story' encourages a deep discussion of the abortion laws and how better service and care can be provided to a child dealing with a pregnancy. While the episode is not based on any particular case or a specific set of characters, it draws upon the struggles of real people who face such a seemingly impossible situation in real life. Despite teen pregnancy and abortion law as its central themes, the episode finds a balance between pro-life and pro-choice ideologies, focusing more on the issue of child abuse and the lack of support that leads children to take drastic steps.
Read More: Where Is Fox's Accused Filmed?