Fox's 'Accused' is an anthology series that features a different case in every episode, focusing on a socially relevant issue. In its fourteenth episode, 'Jessie's Story,' we follow the story of a girl who wants to know the identity of her father. Raised by a single mother, Jessie has always been curious about who her father was. Her mother told her that the identity of her father couldn't be known because she'd used the services of a sperm clinic.
With time, Jessie starts to have a crisis of identity, and she becomes obsessed with finding out the identity of the sperm donor. This leads her down a path that opens a few family secrets, and she ends up committing a crime. If you are wondering whether the episode is inspired by true events, then here's what you should know. SPOILERS AHEAD
Is Jessie's Story a True Story?
No, 'Jessie's Story' in Fox's 'Accused' is not based on true events. Like every episode of the show, it is a fictional story. However, through it, the writers and creators of the show turn our attention toward an important issue. In the episode, Jessie's mother tells her that her biological father's identity cannot be known because the sperm clinic keeps such information classified. Despite her mother's warnings, Jessie goes as far as to take a DNA test and later breaks into the sperm clinic. This is in direct violation of the sperm donor's privacy, whose identity needed to be protected, and he should have remained anonymous.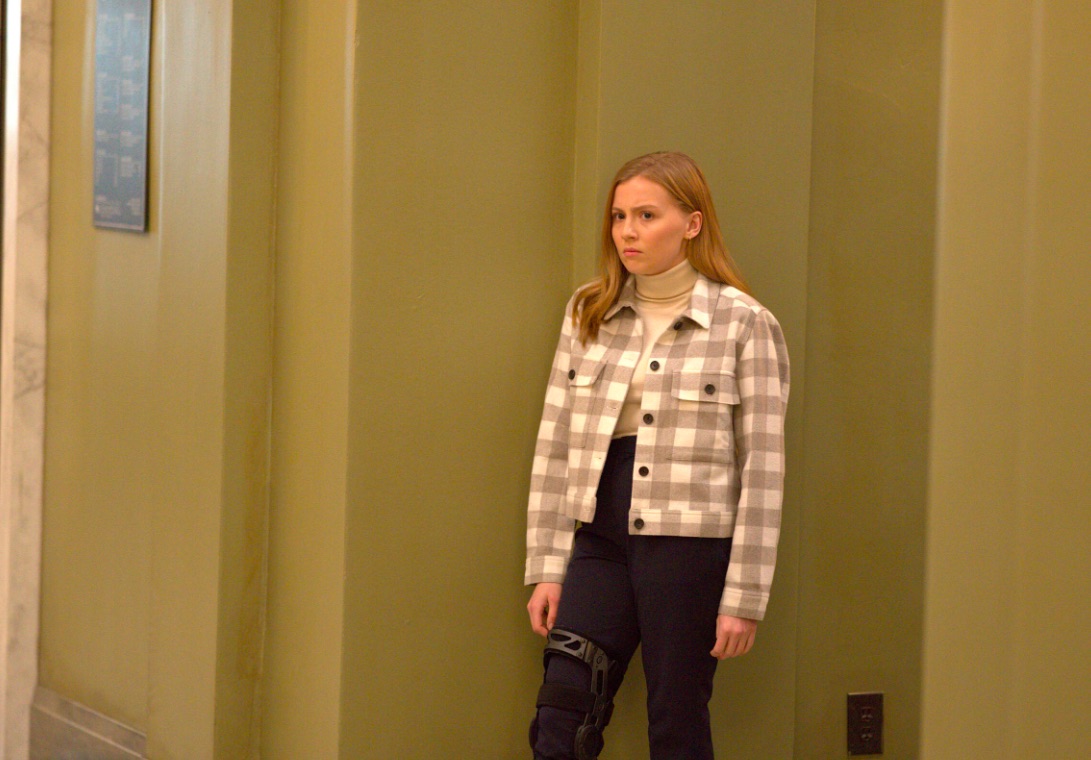 In recent years, the practice of DNA testing to find out the identity of their biological parent has challenged the basic rules of sperm donation, where the clinics ensure the anonymity of the donor. In the show, too, the clinic refuses to give away the details, but they cannot stop Jessie from taking a DNA test. The same challenge has been posed to sperm clinics in real life and has led them to radically revise their policies.
This episode of 'Accused' takes a fictional premise of Jessie's life, which comes with its own twists and turns. Still, it also highlights the desire of children to know the truth about their parentage pitted against the legality of their biological parents' anonymity. It is intimate and human struggles like these that the show focuses on. Howard Gordon, the creator of the show, wanted to bring this emotional value to the audience so that they could "tune in and expect to live in a space that will be familiar enough to them."
Gordon wanted stories that entertain people, but he also wanted to present the things that felt relevant to the audience. "The world is changing so fast and so radically and being disrupted in ways I certainly can't get my head around. This felt like an opportunity to shine a light on some of the strange places we find ourselves in society," he said. Calling it "an empathy engine," he wanted the audience to "travel in someone else's shoes."
By putting people like Jessie on the stand in front of a jury to be judged for their actions, Gordon was keen on keeping more focus on the emotional and human nature of the story rather than the legality of their actions. "The show is more than the declaration of innocence or guilt. It is animated by compassion for each character and how vulnerable we all are," he explained. We see this happen in 'Jessie's Story,' where we understand why no one can tell her who her biological father is, but we also understand her need to know where she comes from and what it means for her. Considering all this, we can say that while 'Jessie's Story' is not based on a real story, it stays rooted in reality to give the audience something to connect with.
Read More: Where Is Fox's Accused Filmed?