Fox's 'Accused' is an anthology crime series focusing on a new story weekly. In its twelfth episode, 'Morgan's Story,' we follow the story of a public school teacher who gets caught up in a divorce proceeding that takes a more dangerous turn than she had imagined. As she fights for herself in court, we get the complete picture in the flashbacks as the fractured state of her marriage comes to light.
Through Morgan, we discover how dirty a divorce can get, especially regarding child custody, when one of the parents is more concerned about their grudge than their child's safety and comfort. It makes us wonder if people really can stoop that low in reality. If you are wondering whether the episode takes inspiration from a real-life divorce, then here's what you should know.
Is Morgan's Story a True Story?
No, 'Morgan's Story' is not based on a true story. Every episode in 'Accused' is a fictionalized representation of different issues that plague society. The writers create original stories and characters but are inspired by real-life cases, giving the stories an authentic touch. In the case of 'Morgan's Story,' the show focuses on broken marriages and how it affects a child's life. Things get dark when Morgan's husband decides to frame her for a crime so that he can win the divorce.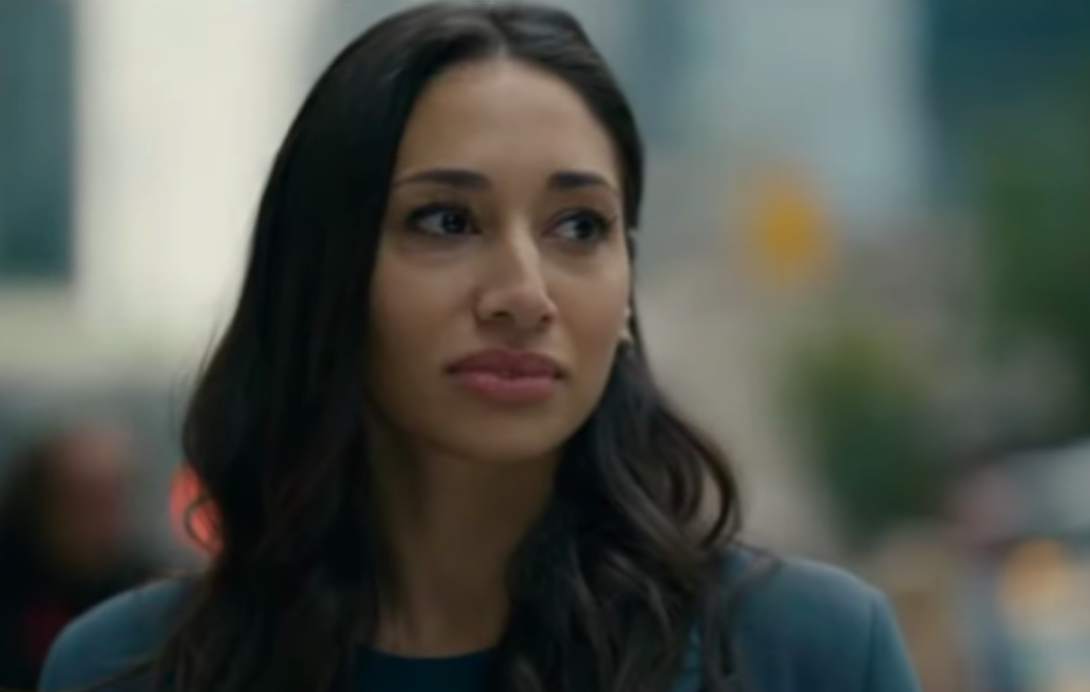 Incidents in which a spouse framed the other for criminal activities to the custody of their child are not unheard of. In 2000, The Guardian reported a case quite similar to Morgan's. Kim James, a part-time model and fitness instructor, was in the midst of a divorce with her husband, Simon when she was arrested for dealing cocaine. The couple had met in 1994 and married the following year. They had a two-year-old son when they decided to get a divorce in 1999.
Simon wanted full custody of the child, but he decided to take a different road when he couldn't do it through the proper channels. He approached a private investigator named Jonathan Rees to arrange a plot to send his wife to prison, removing any chance for her to fight the custody claim. He wanted "to paint Mrs. James as some kind of loose woman who went around West End clubs peddling drugs."
They hired James Cook to plant the drugs inside Kim's car. They were helped in this plot by a police officer named Austin Warnes, who used his informant, Dave Courtney, to deliver a tip about Kim's drug deals. Kim was arrested and would have gone to prison if it wasn't for a police surveillance device at the private investigation agency's office. When the plot was revealed, Kim was let go. The police officer confessed to his involvement in the conspiracy, while the others remained more tight-lipped about it.
Another such case emerged more recently when in 2022, a woman conspired with her friend to send her husband to prison for child pornography. Reportedly, Lacey Husks was divorcing Brandon and wanted revenge on him. She went to her friend, Angel Moore, for help, and "the women got together and thought to conspire to put him in jail and get him out of the picture." Lacey took about 900 screenshots of naked children from her husband's phone and went to the police to report his activities.
As the police started investigating, the women's story started to come apart. It turns out that Lacey and her friend hadn't thought things through as well as they should have when trying to frame someone. The women were charged with conspiracy and false reporting when the truth came to light. Lacey was also charged with possession of child pornography, which is what she wanted to frame Brandon for.
Considering all this, it looks like the writers of 'Accused' researched such cases, following the motivation and the opportunity behind such crimes committed by a person against their soon-to-be ex-spouse. Like in real life, the show ends with the truth coming to light and the guilty getting their due. This means that while 'Morgan's Story' is a fictional account of made-up characters, it doesn't stray far from reality while portraying the toxicity that can ruin people's lives.
Read More: Where Is Fox's Accused Filmed?