Ally Love is one of the most renowned fitness instructors; she is the CEO and founder of Love Squad, the in-arena host of Brooklyn Nets, an instructor for Peleton, and a model. She also had the opportunity to become a global ambassador for Adidas. As of now, her charm and wit have aligned her path with Netflix's 'Dance 100,' as a host. Ally hails from Miami, Florida, and she graduated with a specialization in dance from Fordham University in New York.
Despite what many may believe, Ally's journey wasn't all happy-go-lucky at all. She had a car accident at a tender age, and the doctors declared she'd never walk again. However, Ally did a complete 180 and didn't let any circumstances intervene with her dreams. Today, she has inspired thousands of people across the globe to become a go-getter. If you adore her just as much as we do, and are eager to learn about her love life, then here's all you need to know!
Ally Love and Andrew Haynes: How Did They Meet?
Ally Love met Andrew Haynes at a New York City club through a mutual friend and had been dating ever since then. Moreover, they also share the same birthdate, i.e., April 6. Ally and Andrew were both young and deeply in love. They always kept their relationship fun and lighthearted without trying to force anything. After years of dating, Ally married her longtime partner in August 2021.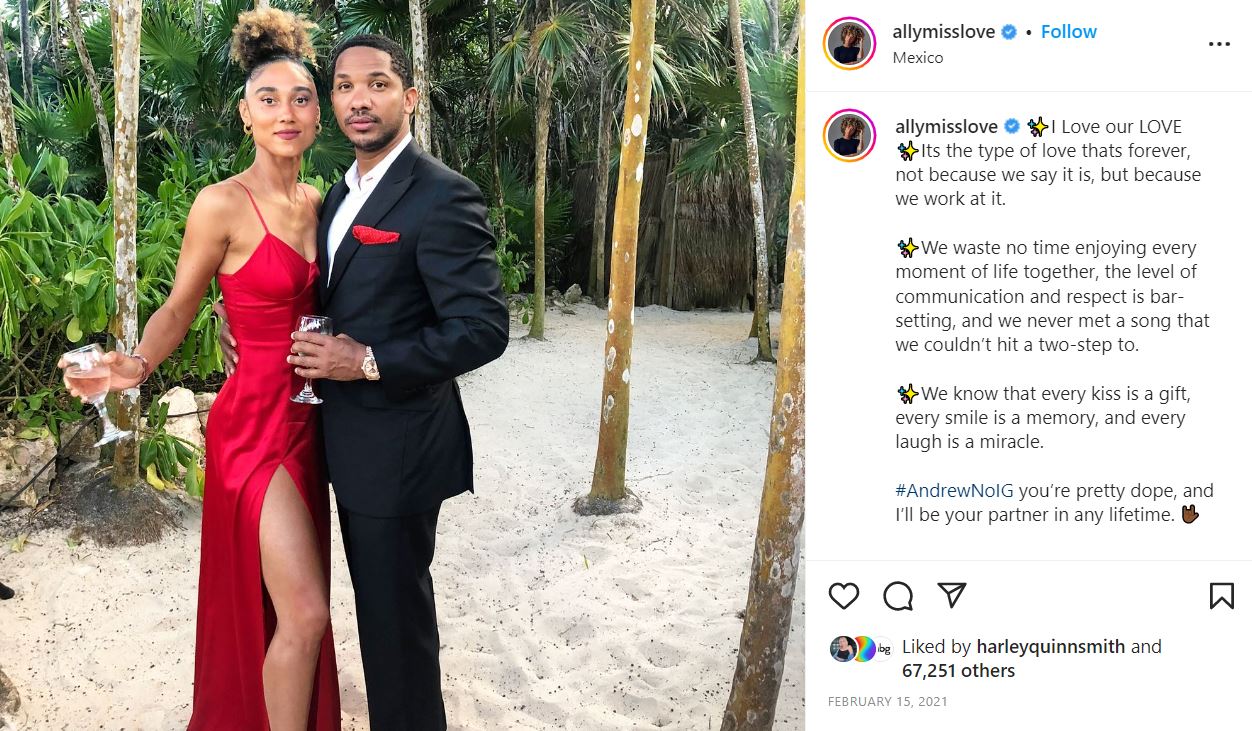 The two believed in living in the moment and allowing things to unfold naturally for them, and so far, the approach has undeniably turned out to be amazing for the two. Her husband is from Trinidad and has always kept a low profile on social media, but Ally loves to flaunt her beau whenever she can. It is evident that both of them share a love for traveling, and Andrew happily takes on the responsibility of planning a yearly trip for a romantic getaway.
Ally Love and Andrew Haynes: Journey Together and Kids
Ally made an official announcement about her relationship on Instagram in 2018 when she posted a cute selfie of them relaxing on vacation. After the pandemic, the two traveled to Mexico for a mental and spiritual reset. The couple stayed at the luxurious resort named Rosewood Mayakoba. She was oblivious to the proposal, which happened right after their dinner at a private beach on December 24, 2020. The duo was having a conversation when he got down on one knee and proposed to Ally. Andrew had the whole evening planned, and the fireworks started to go off after she said yes.
After nine years of being together, Ally only broke the news of her engagement to her close friends and family. Prior to the big day, the couple had a Miami-themed party where they wore crisp and beautiful white-colored clothes. The fitness instructor knew that she wanted a grand and memorable wedding, and so she did! Ally and Andrew had a five-day-long wedding event at the same resort. Their guests landed at the venue in a private plane, which had signature cocktails, a playlist curated by the couple, and handwritten notes from both of them.
Ally planned all the outfits they wore and planned the wedding from A-Z. Her wedding gown supposedly resembled that of Princess Diana because she admired the elegance of the princess whom she first saw walking down the aisle. Similar to Princess Diana's dress, Ally's wedding gown had puffed sleeves. She paired it with an Ersa Atelier Fulla overskirt to create the perfect "unexpected" look.
In an interview, Ally spoke about Andrew's reaction to her walking down the aisle. She said, "My mom was crying. Then I looked at [Andrew]. He looked like he was going to cry. I just remember in my head taking mental pictures of his face, what the smell was, and how everyone looked. I probably was there for a full minute, which in a wedding ceremony is an eternity, to be honest. I looked at every single person. It's a moment where you're like, 'This is right. We've done this in another life.'"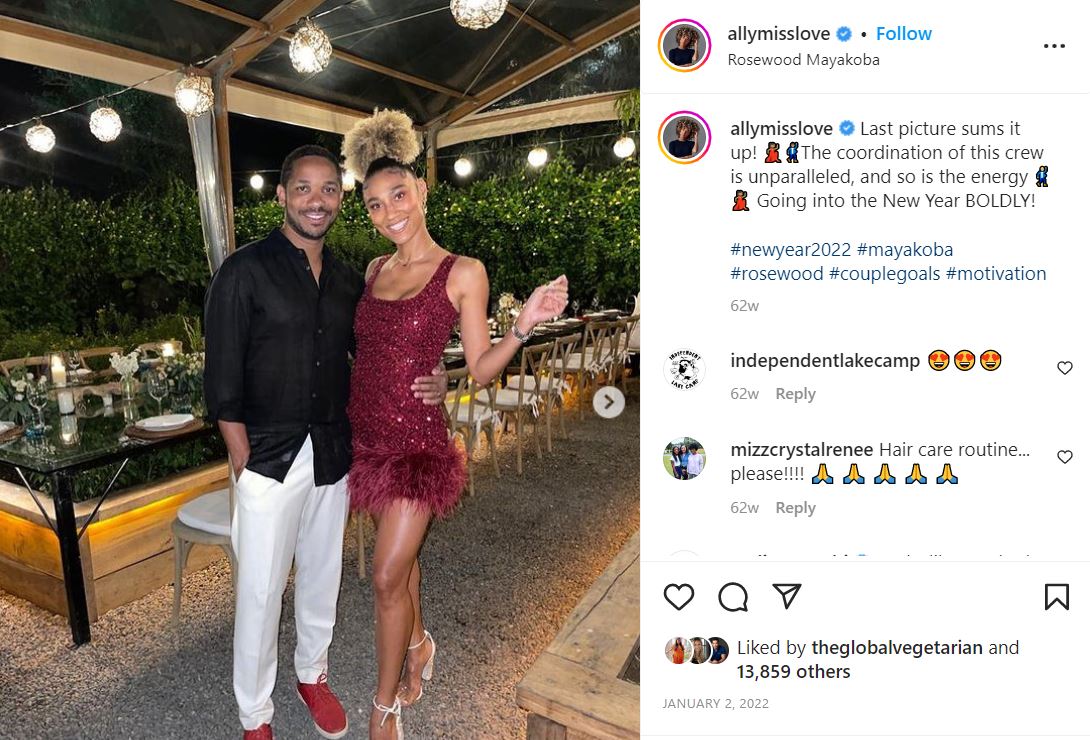 Needless to say, their wedding was a big hit and a joyous event for everyone involved. As of now, Ally is laser-focused on her career and hasn't mentioned anything about having children. It's up to the couple whether they want to have kids or not, but if they do, we can't even imagine the scale of celebration after their 5-day-long exotic wedding. We only want the best for the couple and hope to see more of them on TV and social media.
Read More: Dance 100 Season 1: Where Are They Now?