One of the greats in the field of journalism, Anthony Mason, has decades of experience under his belt. The veteran journalist built his career up at CBS and was offered the opportunity to co-host 'CBS This Morning' in 2019. Channeling his expertise into his role as an anchor, Anthony Mason brought a hint of solid reporting to a usually light-hearted show, something that the viewers greatly appreciated. However, the recent news of his supposed departure from the morning program has got fans curious to know more. Well, we come bearing answers!
Is Anthony Mason Leaving CBS This Morning?
After a solid career in journalism, Anthony Mason stepped in to take on the co-hosting duties for 'CBS This Morning' in 2019. He hosted the popular weekday show alongside Gayle King and Tony Dokoupil. Before joining CBS News in 1986, Mason worked with organizations like WCBS-TV, WCAU, and KJRH-TV. In his stellar journey with the Eye Network, he has stepped into several significant roles, including that of a reporter, correspondent, and anchor.
Spending well over three decades at CBS, Anthony Mason has grown into one of the most prominent people in the organization. Using his experience and expertise, he has managed to take the network to greater heights. At the same time, the sudden and massive expansion of his fanbase in the few years he co-hosted 'CBS This Morning' bears testimony to his popularity.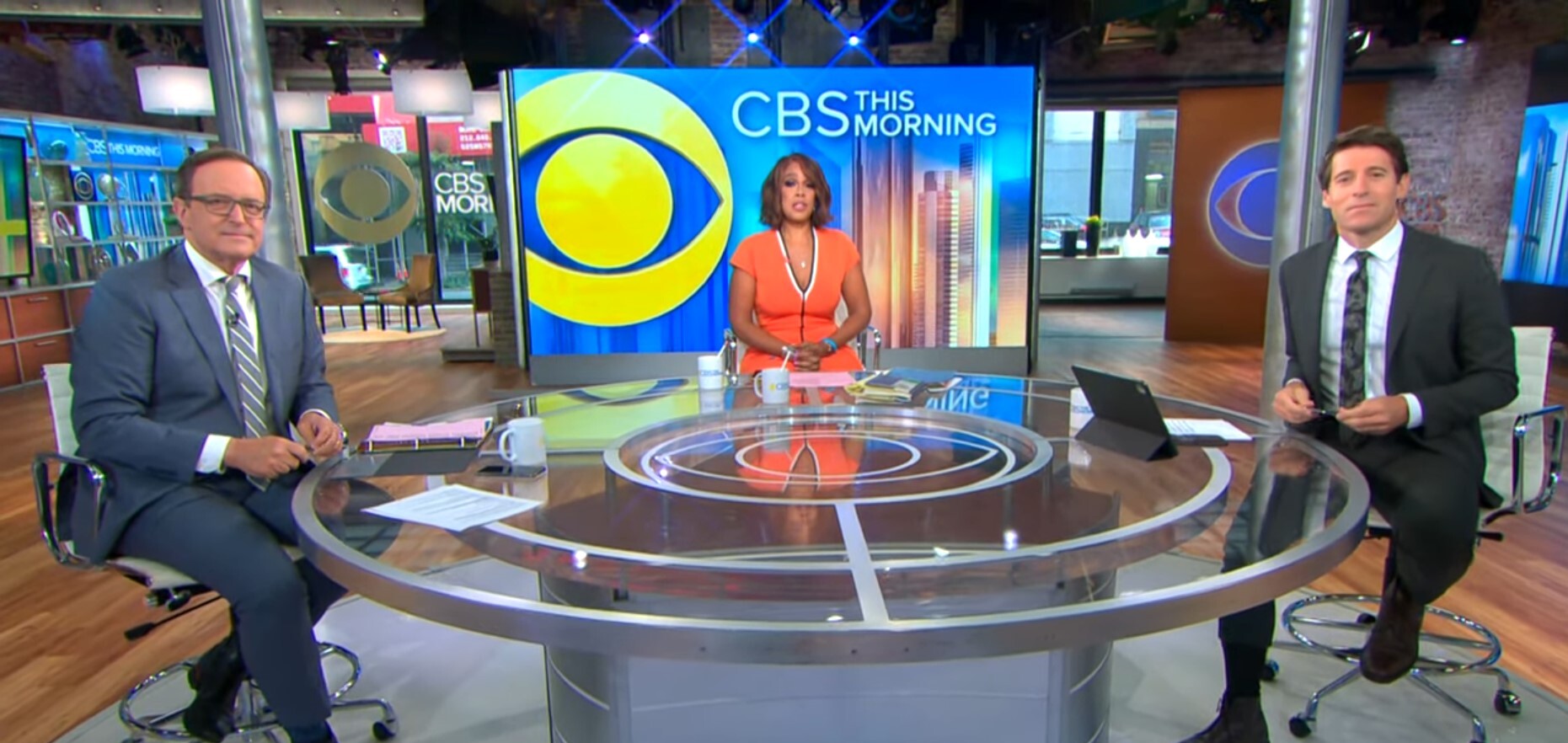 Unfortunately, his tenure as a co-host on the show did not last long, as the network announced some changes on August 11, 2021. Reports confirmed that Anthony Mason would move away from his current position in 'CBS This Morning' to a more personalized role as a culture reporter for several shows, including the morning program. Instead, the former NFL player, Nate Burleson, would step in as the new co-host.
The move came as a shock to Mason's fans, who immediately took to social media to voice their disappointment. There were also unconfirmed speculations that with Mason gone, the show might be moving towards a more light-hearted approach, giving it a stronger chance to compete with its contemporaries at NBC and ABC. Additionally, a source claimed that replacing Mason could increase the ratings as Burleson might be better suited for the co-hosting role.
On August 31, 2021, the next steps to CBS' rebranding efforts were disclosed. It was announced that 'CBS This Morning' will now be called 'CBS Mornings.' Furthermore, it would be moving its home from the CBS Broadcast Center studio to the corporate headquarters of ViacomCBS in Times Square, New York. These changes came into effect on September 7, 2021. According to sources, the President and co-head of CBS News and Stations, Neeraj Khemlani, shared the possible reason for the change in Mason's role.
An internal memo circulated among the staff at CBS read, "He [Anthony Mason] has shared his passion for the kind of storytelling we are looking to increase across the news division, and he will take on a new role that is tailor-made for him." It continued, "After 40 years as one of the great talents, writing and crafting impeccable pieces that are thought-provoking and memorable, later this summer Anthony will step away from the anchor desk to do what he loves most– reporting stories about culture."
Thus, as things stand currently, it is confirmed that Mason will be letting go of his co-hosting duties with 'CBS This Morning,' now known as 'CBS Mornings,' for a role as a culture reporter. On August 26, 2021, the network celebrated Mason's journey with the show. He is an asset to CBS, and his contribution has become all the more valuable to the direction the network is headed in.
Read More: Is Savannah Guthrie Leaving Today?