Starring Anna Maxwell Martin, Lucy Punch, Diane Morgan, and Paul Ready, 'Motherland' is a British sitcom that follows middle-class mothers and fathers as they try to juggle their responsibility as a parent with other social commitments. Fulfilling the needs of their children with little to no assistance sometimes leads to comical scenarios that have made fans laugh their hearts out for years. Viewers who love the show may naturally get curious about its origin or filming locations. In case you are looking for the same, you have come to the right place. Here's everything you need to know.
Motherland Filming Locations
'Motherland' is filmed entirely in London, England. Founded by the Romans, the city was originally named Londinium, and for more than two millennia, it has been a significant settlement in north-western Europe. The city has a notable global influence on media, fashion, entertainment, arts, commerce, and research and development.
London is also one of the most popular production destinations for films and television shows around the world, due to which it attracts filmmakers from numerous countries throughout the year. Filming for the sitcom is done in several locations in the city, so let's familiarize ourselves with each of them.
Acton, London
A part of West London, Acton is located within the London Borough of Ealing. Home to the famous Gunnersbury Park, it is one of the filming locations of 'Motherland.' The filming in the region is done in Fed & Watered restaurant situated at 46 Churchfield Road, apart from other locations. The residential suburb has hosted the production of movies like 'Villain,' Tim Burton's 'Batman,' and James Cameron's 'Aliens.' It is also the birthplace of several famous personalities such as Kit Harington, Alan Rickman, Peter Ackroyd. The Christmas Special 2020 was filmed in the eponymous community park.
Chiswick, London
Chiswick is one of many filming locations for the British sitcom. Located in West London, it is famous for its high-end restaurants, bars, and rich history that goes back hundreds of years. The affluent district is also home to one of the oldest breweries in London – John Fuller's Griffin Brewery.
It has also hosted the production of the comedy panel game show 'Taskmaster.' Filming for 'Motherland' is done there in Bedford Park. Almost all of the school scenes are shot at Southfield Primary School located at Southfield Road.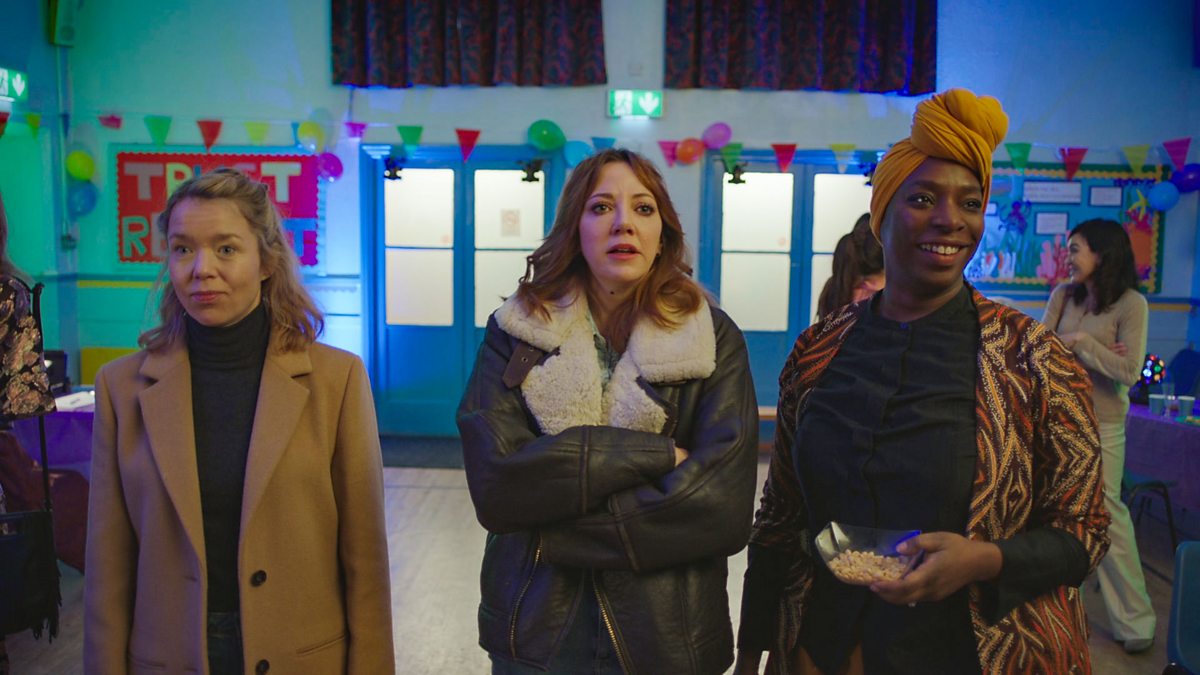 Muswell Hill, London
Shooting for 'Motherland' is also done in Muswell Hill. Located in North London, the suburban district is well-known for its international restaurants, chic cafes, and breathtaking scenery. The cast and crew were spotted filming some scenes for season 3 in Korto restaurant situated exactly at 126 Alexandra Park Road, Muswell Hill, London N10 2AH.
Please be patient for a few days whilst we close the doors for Korto to be used as a filming location for season 3 of the incredible Motherland. We won't be open from Thursday to Sunday, and will reopen Monday with fresh coffee and breakfasts ready to set you up for the day. 👌 pic.twitter.com/0AOEgCUhrN

— Korto London (@KortoLondon) November 11, 2020
Is Motherland Based on a True Story?
No, 'Motherland' is not based on a true story. Writer Helen Serafinowicz conceived the concept for the series along with her then-husband, Graham Linehan (the couple announced their separation in 2020), to showcase the tough and challenging aspects of parenting, which parents universally may find relatable. When Helen and Graham's children were young, she began to document her interaction with them that she found to be particularly annoying, hilarious, adorable, or despairing.
Gradually, it became a habit of Helen that lasted several years, and those notes eventually became the inspiration for the pilot episode of the show. Along the way, the former couple took Sharon Horgan, Holly Walsh, and other writers on board, and 'Motherland' as we know it became a reality. It typically tries to capture the experiences of middle-class households, where financial conditions limit the ability of the parents to seek any assistance in raising their children.
Therefore, turning the entire focus of the characters to finding unique and sometimes hilarious solutions to their parenting woes. There have been many examples in popular culture that try to look at parenting with a positive lens, something that is rarely relatable for parents. 'Motherland,' on the other hand, does not fall for the temptation of looking just at the bright side but instead gives viewers an honest account of the experiences that they must have gone through or probably will go through at some point.
Speaking about it, Lucy Punch, who essays the role of Amanda, told The Guardian, "I've read a lot of scripts lately dealing with these themes – the difficult, painful, often hilarious reality of parenting." She then added, "I think there's a trend and need in our culture right now for authenticity and honesty, not just in comedy … Those fantasy worlds that [once] existed … wouldn't feel relevant or work in the same way now." As Lucy stated, there is a need for a realistic depiction of human experiences, and luckily the creators of 'Motherland' have been dedicated to this goal from the beginning.
Therefore, it is not surprising that Meg, the mother of five and a successful businesswoman, is actually based on a real person, as revealed by Tanya Moodie (who plays Meg) in an interview. On the surface, it may seem that someone as perfect as Meg can't be real. However, that sort of judgment will fade away when we pause and take a look at the strong women around us. It just goes on to show that every character that we watch in the British sitcom is in part probably inspired by the struggle of parents, especially mothers, that we see in our daily lives.
Moreover, even though the realistic portrayal of the unromantic side of parenting and the trials and tabulations of motherhood are relatable and may seem to have been based on the experiences of someone, in particular, that is not the case. Taking everything into consideration, we reaffirm that 'Motherland' is driven by a fictional narrative that depicts the very real universal challenges most parents go through.
Read More: Best British/BBC TV Series on Netflix