Directed by Gábor Csupó, 'Bridge to Terabithia' is a fantasy drama film that revolves around Jesse and Leslie and the fantasy world they create. As a result of his friendship with Leslie (AnnaSophia Robb), the class outcast Jesse's (Josh Hutcherson) life is changed when the duo invents Terabithia, a fantastical realm filled with various mystical creatures. Jesse and Leslie are the rulers of Terabithia, even though challenges are a part of their daily lives. However, when a tragedy occurs, one of the friends will soon need to rely on the resources of their made-up kingdom to get through it.
The 2007 film is a heartwarming and poignant tale of loss, the power of friendship, and the value of imagination, which manages to captivate the audience with its magnificent visuals and storytelling. Hence it is only natural that viewers would want to know whether the fantasy land and other elements in the movie are based on a true story. Let's find out!
Is Bridge to Terabithia a True Story?
'Bridge to Terabithia' is partially inspired by a true event. The 2007 film is an adaptation of the popular novel of the same name written by Katherine Paterson. The book was first published in 1978, receiving unanimous love from critics and readers alike, and won the prestigious Newbery Medal. It was first adapted into a TV film in 1985 and later into a feature film in 2007 with a screenplay written by Paterson's son, David Paterson, and Jeff Stockwell. The book was influenced by an event that took place at the time: on August 14, 1974, Lisa Christina Hill, the best friend of her son David, died when she was 8-years-old, in Bethany Beach, Delaware, after being hit by lightning.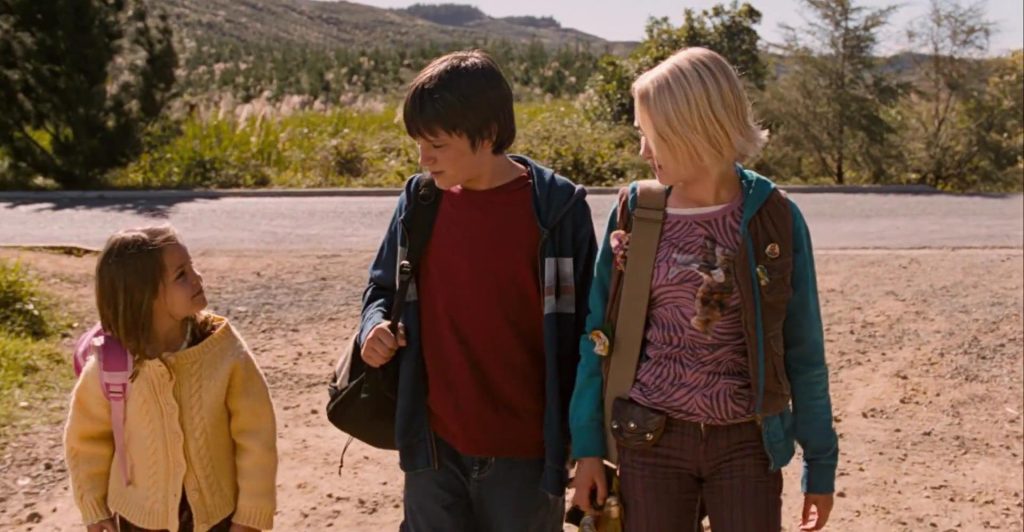 Lisa serves as the inspiration for Leslie's character in the film. In an interview, Paterson said, "Lisa Hill, who was my son David's best friend when they were in the second grade, was in many ways like I picture Leslie Burke. Lisa was only 8 when she died; actually, she was struck by lightning. So there were certainly similarities — she was bright and she was funny and she was athletic and she was a wonderful kid. And it broke all of our hearts when she died. The only way I could keep her alive was not to write that chapter. As I tell in the book, going to a friend's house and the friend says, 'How's your book coming?'"
She further remarked, "And I just blurted out that I was writing a story about a friendship between a boy and a girl, and the girl was going to die, but I couldn't let her die. And so I said to [the friend], "I think I just can't face Lisa's death again." Leslie's character, however, differs in personality to a certain degree in the book and the film. In contrast to the book, where Leslie's background is less nomadic, the film portrays Leslie as being more of a free spirit who has regularly moved around with her parents. This modification was made to highlight Leslie's distinctiveness, her capacity for adaptation, and her ability to find comfort in her friendship with Jesse.
The name of the imaginary kingdom in the film is similar to C. S. Lewis' 1951 creation, the island of Terebinthia in 'The Chronicles of Narnia.' Speaking on this, Patterson observed that she initially thought she came up with the name of the island, but then, after reading The Voyage of the Dawn Treader by C. S. Lewis again, she understood that she most likely had acquired it from the island of Terebinthia in that novel. She further said that even Lewis most likely derived that term from the terebinth tree described in the Bible, so both of them unknowingly appropriated the name.
In conclusion, 'Bridge to Terabithia' is not based on any particular real events or true stories but rather is a faithful and earnest adaption of Paterson's novel. The film is still regarded as a beloved classic and appeals to viewers of all ages due to its universal themes of friendship and coping with grief.
Read More: Best Fantasy Movies on Netflix