'C.B. Strike: Troubled Blood' follows war Veteran Cormoran Strike, who has a background in Special Investigation Branch, which gives him an edge over most detectives. He travels to Cornwall for a family visit but gets caught up in a cold case brought to his attention by a woman. She wants him to find Margot Bamborough, her mother, who's been missing since 1974 without any trace.
As they investigate more, the duo learns about a serial killer and how old unsolved mysteries might be more deadly than they imagined. Apart from the power-packed performances, the crime drama series is acclaimed for a powerful and gripping narrative. The fifth season of 'C.B. Strike' features an odd and twisted but quite compelling case, making one wonder if any of it was based on a real-life incident. So, let's probe deeper and unveil the truth.
Is C.B. Strike: Troubled Blood a True Story?
No, 'Strike: Troubled Blood' is not based on a true story. Developed for the screen by writers Ben Richards and Tom Edge, the series is an adaptation of 'Cormoran Strike,' a novel series penned by J. K. Rowling under the pseudonym Robert Galbraith. 'Troubled Blood' is the fifth installment in the TV show as well as the novel series. Upon its release, Rowling received a lot of criticism on social media due to the nature of the culprit's crimes. According to her, the case is fictional, but two serial killers somewhat inspire the character of Dennis Creed.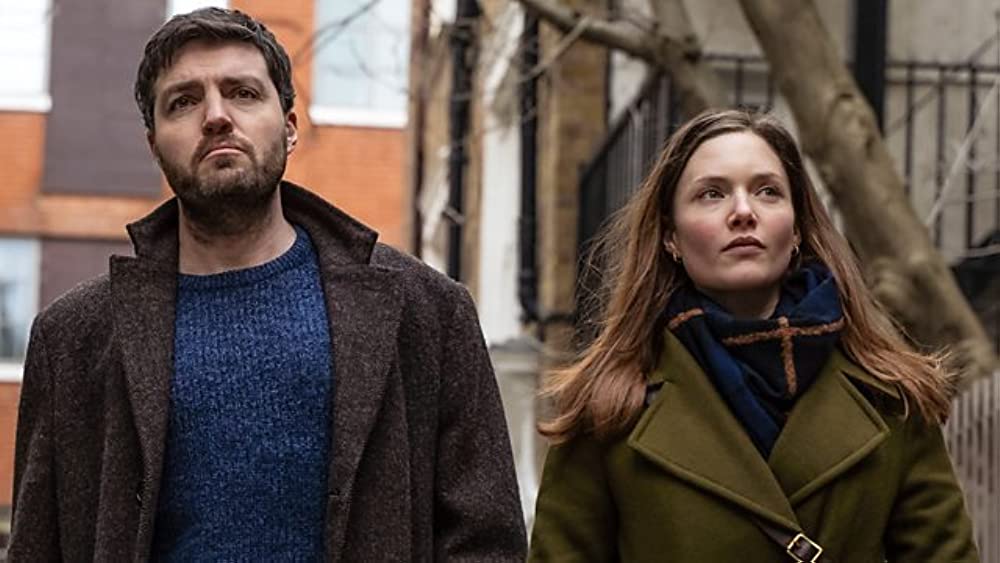 The novelist revealed that Jerry Brudos, who was also titled the "Lust Killer" and "Shoe Fetish Slayer" sort of inspired the character of Dennis. As per criminal justice historian Peter Vronsky's book titled 'Serial Killers: The Method and Madness of Monsters, a high-heeled stiletto Jerry found in a junkyard became his object of affection while he was young, and soon, his obsession with women's footwear spiraled out of control. Author Ann Rule's 'Lust Killer' stated that Jerry claimed that his mother allegedly discovered the pile of women's footwear and burned them to ashes.
It was apparently after that alleged incident that Jerry's innocent obsession turned into a fetish. When he turned 17, he harassed and stalked women for their footwear. He was arrested and sent to the Oregon State Hospital, where they reportedly learned about his schizophrenia and other brutal fetishes of slicing young women to store them in a freezer. However, they released him in 9 months. Jerry married a woman and reportedly forced her to fulfill his twisted desires.
Tired of his antics, his wife barred him from being present at the birth of their second child. One thing led to another, and he became a full-blown serial killer and necrophilliac. Jerry killed at least four women and reportedly committed heinous acts against the rest. In June 1969, he was convicted of the murder of 3 women and sentenced to three consecutive life terms. In 2006, he died due to liver cancer.
Rowling's second inspiration is Russell Williams, who joined the military and carried out several operations. However, in 2008, he would break into houses and steal women's undergarments. His crimes got more violent, as he blindfolded women against their wills, took their pictures, and attacked them. After his 10-hour-long confessional, the court gave him several concurrent sentences with no parole time.
Even though she received backlash as many critics accused the narrative of reeking of transphobia, the acclaimed novelist was firm about her side of the story. In conclusion, 'C.B. Strike: Troubled Blood' is not based on a true story, but real people inspire the criminal activities and their personalities of its fictional narrative.
Read More: Where is C.B. Strike Filmed?