The second season of Prime Video's 'Hunters' takes the audience to Argentina, where the titular group tracks down Hitler. The task is humongous and it needs all hands on deck, which leads an otherwise disbanded group to come together, setting aside their differences and working hand in hand. While they have been doing this job for some time, there is someone else whose expertise they require to ensure that the plan succeeds. Chava Apfelbaum enters the scene as an accomplished Nazi hunter, who has made a reputation for herself, and for good reason. If you are wondering whether she was a real person or is inspired by a real Nazi hunter, then here's what you need to know.
Was Chava Apfelbaum a Real Nazi Hunter?
There is no known Nazi hunter by the name of Chava Apfelbaum, which means that she is a fictional character created for the show. However, it is likely that the writers were inspired by the stories of real-life Nazi hunters to create her character. One of the things we discover about Chava is that she escaped the concentration camps much earlier than the rest of the people there. The war was still ongoing and she was just a child. However, she soon figured out that she needed to be ruthless in order to survive. This further led her to become a hunter who eventually traps Hitler and brings him to justice.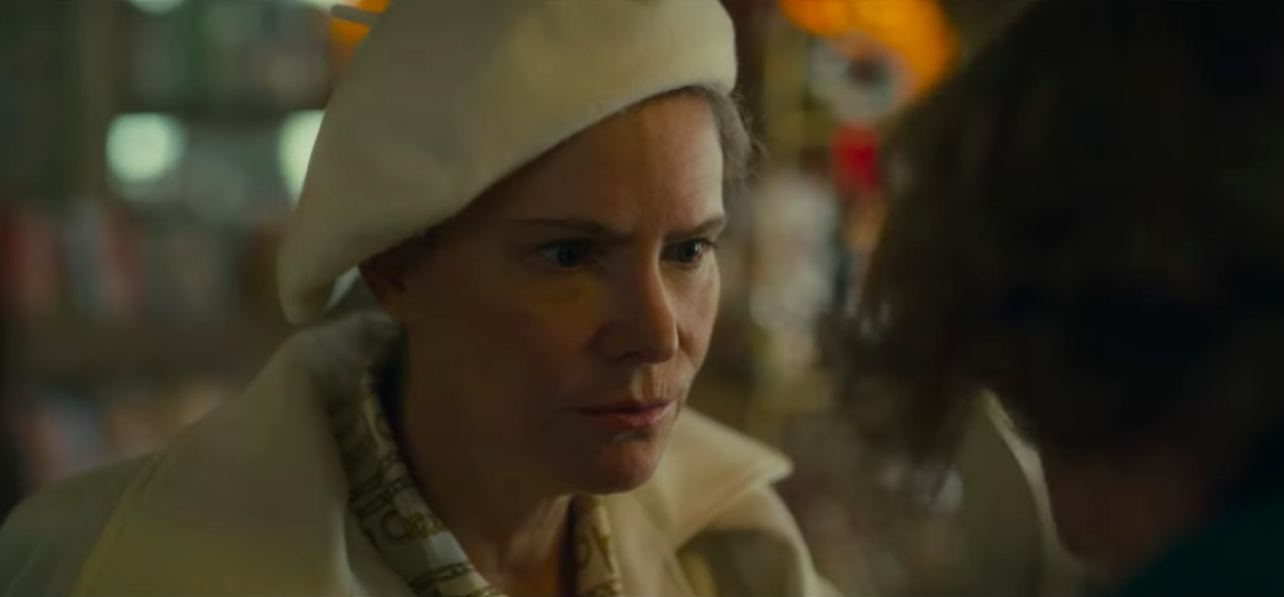 In real life too, there were many women who stood against Hitler's fascist regime and fought back the Nazis all guns blazing. While the stories of such women have escaped common notice, there are records of women joining the resistance during the war and working as spies and assassins. The most well-known of them, perhaps, are Hannie Schaft and Truus and Freddie Oversteegen. Becoming an important part of the Dutch resistance, these women took on clandestine missions to kill Nazis and collaborators. Schaft took on many daring missions and accomplished them with such efficiency that she landed herself on the most wanted list of the Nazis, identified as "the girl with the red hair". Reportedly, Hitler himself ordered her capture, calling her a "high priority" target.
Truus was barely seventeen when she joined the resistance. Her sister, Freddie, was just fourteen. They started out by doing stuff like hiding people and getting passports and supplies for them. Eventually, however, they graduated to assassinations. Truss called the Nazis "cancerous tumors in our society that you had to cut out like a surgeon". The book 'Seducing and Killing Nazis: Hannie, Truus and Freddie: Dutch Resistance Heroines of World War II' by Sophie Poldermans details their work during the war.
In the same vein, there were many other women who earned a reputation for themselves. There was Niuta Teitelbaum, a young Jewish girl who came to be known as "Little Wanda With the Braids", for her dedication to finishing a job. Like her, there were many women who completely changed their appearance to fit in as non-Jewish people and went inside the Nazi territory to carry out difficult missions. Dr. Judy Batalion looked into the history of such women and found that their stories were largely unknown, going unnoticed in the plethora of accounts that came after the war was over and the world saw all that had happened in Nazi Germany. She wrote a book, 'The Light of Days: The Untold Story of Women Resistance Fighters in Hitler's Ghettos' which presents a detailed account of the bravery of such women.
Considering all this, it is fair to say that while Chava Apfelbaum might not have been a real person, she represents all the brave women who took it upon themselves to fight the bad guys in the worst of times. The show gives us this fictional character to give us a hint of all the dangers faced by real women who gave it their all to save people and bring evil Nazis to justice.
Read More: Is Zev aka the Plague Based on a Real Holocaust Survivor and Nazi Hunter?