Portrayed by Chelsea Muirhead, Yan Mi is one of the important characters in the third season of 'Warrior.' The daughter of a local print shop owner in San Francisco's Chinatown, Yan Mi aspires to a better life for herself. When the Hop Wei Tong gets hold of the missing currency plates and realizes that they can't print the counterfeit money themselves, Ah Sahm approaches Yan Mi's father, but the man has no desire to be involved in Hop Wei's illegal operation, so he rejects the offer, but his daughter jumps on the opportunity, knowing that this might be the only opportunity she will ever have to make enough money for her to leave Chinatown. If the events of the season 3 finale have made you wonder whether Muirhead is leaving 'Warrior,' we got you covered. SPOILERS AHEAD.
What Happened to Yan Mi?
After her father rejects Ah Sahm's offer, Yan Mi approaches the latter and tells him she will do the job. Even though her father didn't formally train her, she knows how to work a printer even better than her brother, who did receive the training. Yan Mi subsequently becomes Hop Wei's printer, creating counterfeit money that convincingly fools people. She also becomes involved in a romantic relationship with Ah Sahm.
Unbeknownst to her lover, Yan Mi takes some of the money from every batch she makes for Hop Wei. She knows the payment she receives from Hop Wei isn't enough to materialize her plans and evidently has enough courage to steal from a violent gang. As Young Jun learns about the relationship between Yan Mi and Ah Sahm, he tells Yan Mi to train some of his people, making her and her lover realize there will soon be a time when the Tong will not need her.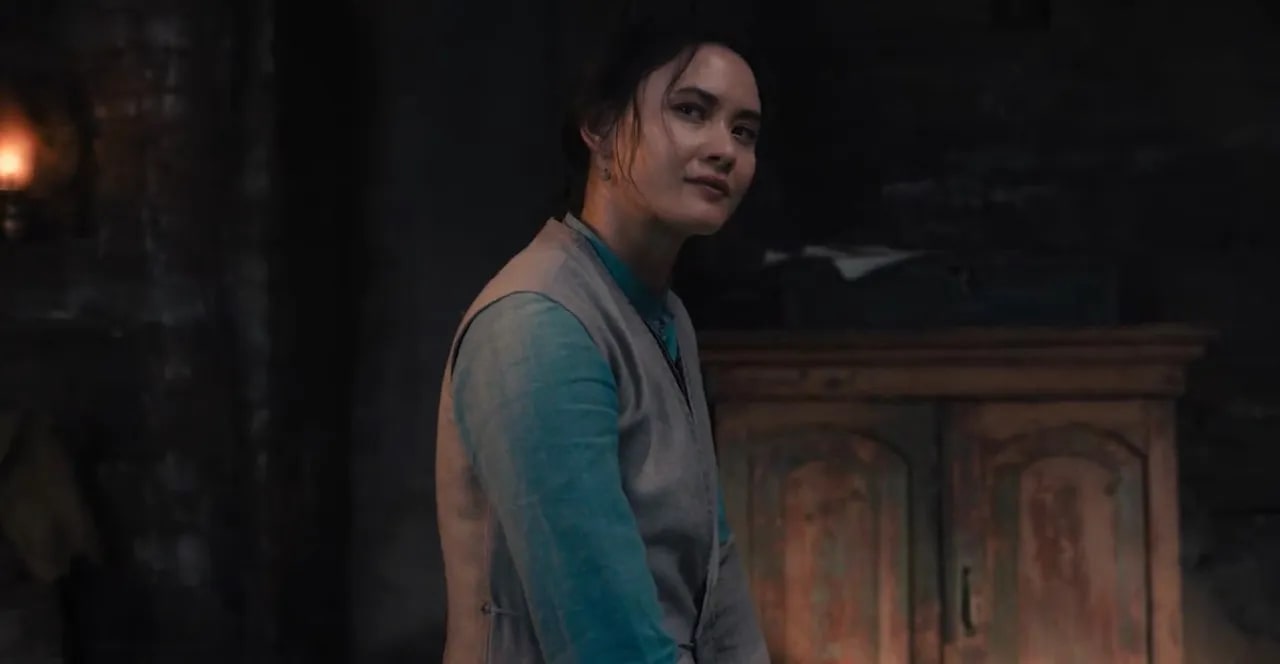 Yan Mi confides to Ah Sahm about the money she took from the Tong, effectively forcing him to take the first step toward what would culminate in his betrayal of the Tong. After the Secret Service Arrests Yan Mi and finds the cash she has been stealing, Ah Sham makes a deal with the authorities to have her released. He shows them to the location in the Long Zii territory where the plates are, and Lee later releases Yan Mi and gives her the counterfeit money back. Fearing that the Tong will come after her family, she goes to her home to convince her father to leave with her, but he refuses and blames all the family's recent misfortune on her. She goes to the station where she is supposed to meet Ah Sahm. But instead of him, Chao shows up and gives her money that Ah Sahm left with him before convincing her to get on the train and go.
Is Chelsea Muirhead Leaving Warrior?
Throughout the seasons, 'Warrior' has had a number of characters who appear on the show for a time, serve their purposes, and are eventually written out of the story. Penelope Blake is a good example of this, and it appears that Yan Mi falls in the same category. Her purpose was to quicken the pace of Ah Sahm's betrayal of the Hop Wei and fully reunite with his older sister, Mai Ling. As these things have been accomplished, the plot seems to move on from Yan Mi. However, that doesn't mean she can't still appear in future seasons. After all, she is still alive.
Besides 'Warrior,' Muirhead is arguably most known for her portrayal of Sasha in 'Slo Pitch.' She has also appeared in films like 'Spare Parts' and 'Adult Adoption.' Reflecting on her involvement in 'Warrior,' Muirhead told LA Weekly, "This is the biggest career opportunity thus far," she said." I'm blessed with the gift of playing within the walls of Chinatown… After more than two years off the air, the fans have brought this incredible show back to its feet."
The actress also said, "I'm thrilled to be a part of this show. It's an incredible story and experience, and it's a show I think people need to see for many reasons."
Read More: Is Douglas Strickland Dead? Did Adam Rayner Leave Warrior?