Chris Hansen is a renowned TV journalist who rose to fame through brilliant reporting in NBC segments like 'NBC Dateline' and 'How to Catch a Predator.' He is also credited with hosting 'Crime Watch Daily' and the Investigation Discovery program 'Killer Instinct.' Hansen got an early start in journalism when in his senior year in university, the reporter landed a job with WILX. He then went on to report for several publications and radio stations before joining NBC in 1993. Since then, he has reached the top and is now known as one of the best in his field.
While hosting popular shows like 'Dateline NBC,' and through his YouTube channel, Chris Hansen has garnered a significantly large fanbase over the years. Naturally, fans have been interested in this successful reporter's private life and want to know more about his family. Well, we come bearing answers!
Chris Hansen's Ex-Wife
Chris Hansen was in a longtime marriage with his Mary Joan Hansen. The couple married in November 1989 and went on to start a wonderful life together. Initially, they seemed to be very much in love, and their union even welcomed two wonderful boys into this world. Mary Joan supported her husband in his career, and fans speculated that the two would stand the test of time.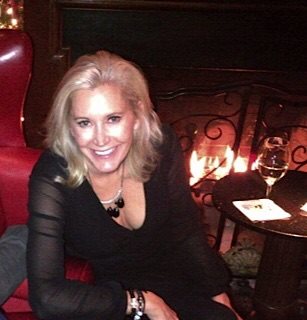 Things between Mary and Hansen were fine for a long time, but in the early 2010s, cracks began to develop in their relationship. Daily Mail reported that in June 2011, Hansen was caught on an alleged date with Kristyn Caddell, a journalist from Florida. Hansen was still married to Mary Joan at that time when hidden cameras apparently captured him getting comfortable with Kristyn at Manalapan's Ritz-Carlton hotel. A source even alleged that the two spent the night together. This incident caused a significant dent in his marriage.
Later, even Kristyn alleged that Hansen had spoken to her about his miserable marriage and apparently even said he would be divorcing his wife soon. Reports also claim that the alleged affair led Chris Hansen to lose his job with NBC in 2013.
Hansen and Mary Joan navigated quite a rocky road since then, and he even ran into some financial issues. Ultimately, in June 2018, Mary Joan filed for divorce from her husband, claiming that their marriage was irretrievable. Following the divorce filing, reports claimed that Hansen got an eviction notice at his Manhattan Apartment. In January 2019, he got into trouble with the law for allegedly writing bad checks. Although speculations later claimed that Hansen and Mary Joan reportedly reconciled, they were false, and the couple did end up getting officially divorced.
Chris Hansen's Partner
Chris Hansen is now in a happy relationship with his partner, Gabrielle. It is unknown when the couple started dating, but Gabrielle has been appearing on Hansen's social media profile since December 2018. It looks like Hansen's partner is a wonderful mother of two, and the couple seems to be blissfully happy. They never shy away from expressing their love on social media, and it is lovely to see how the pair take time out of their busy schedule to be together. We hope Chris Hansen and Gabrielle remain this happy in the years to come.
Chris Hansen's Children
Chris Hansen and his ex-wife Mary Joan share two children. Their elder son, Chase W. Hansen, was born in 1992, while the younger, Connor R. Hansen, came into this world in 1994. At present, Connor is a reporter at FOX 25 based in Oklahoma City, while Chase seems to be working at Reel Media Productions in NYC. The children have maintained a close relationship with both their parents even after their divorce, and we hope success never eludes them in the future.
Read More: Is John Quiñones Married? Who is His Wife?