Portrayed by Shane Johnson, Cooper Saxe is an important character in Starz's sprawling crime drama franchise 'Power.' In the original series, he is initially an FBI agent assigned to the Lobos division, tasked to bring down the Mexican drug trafficker Felipe Lobos and James St. Patrick. After all members of the division are killed, Saxe continues to serve as a US attorney and an FBI agent. In 'Power Book II: Ghost,' Saxe shifts the focus of his animosity toward James' wife Tasha and their son Tariq. After he finally gets fired, Davis Maclean convinces him to work at his law firm. If the recent events depicted in 'Power Book II: Ghost' have made you wonder if Cooper Saxe is dead, we got you covered. SPOILERS AHEAD.
Is Cooper Saxe Dead?
Yes, Cooper Saxe is dead in the third season of 'Power Book II: Ghost.' At the start of episode 8, Saxe spots Davis drinking alone on the rooftop of his building and approaches him. The two men speak about Davis' brother Theo Rollins, whom Saxe has gotten freed. This conversation majorly foreshadows what eventually happens in the show.
After discovering that Saxe has been spying on them, Tariq, Davis, and their associates decide to punish him. They realize that they have to be smart about it, as the Feds have launched a RICO case against them, which means a small problem can turn into a disaster.
Based on the information that Saxe provides, the Feds arrest Effie on the charges of running the drug ring at Stansfield, hoping to connect her actions to Tariq and the Tejada family. However, the raid on what is supposed to be a drug warehouse finds powdered sugar, making the Feds realize they have been set up. A furious Sullivan, one of the leaders of the anti-drug squad, blames Saxe, not accepting the fact that the raid's failure has effectively sealed Saxe's fate. She also doesn't realize that the leak came from Lauren.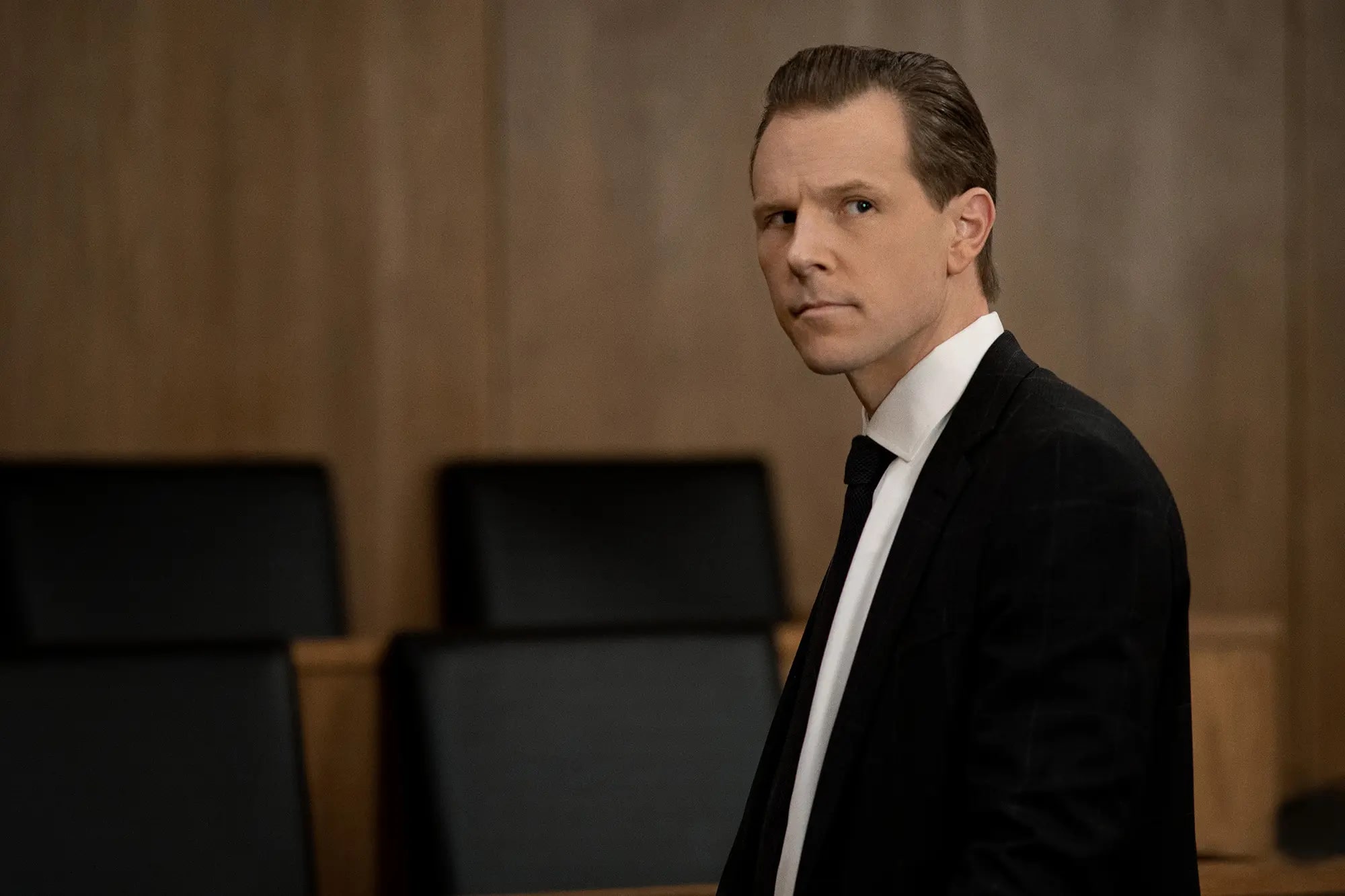 After Sullivan refuses to put a security detail on him, a desperate Saxe reaches out to Tariq and leaves a voicemail claiming that he knows the whereabouts of Tariq's sister and mother and warns him that if he dies, the information will be lost forever.
Unsure whether Saxe is lying and not wanting to find out he isn't after killing him, Tariq decides that the lawyer should remain alive for now and convinces Davis that it should be so as well. They have been most afraid of the Tejadas. It turns out that they should have been concerned about Davis' brother Theo Rollins. Earlier in the season, Theo learns he has hepatitis B and D and suffers from liver failure. He is told that he only has a month to leave.
Theo kidnaps Saxe and takes him to a remote location. His brother and Tariq find them and plead with him not to do this, but Theo kills Saxe before shooting himself, taking out one of his brother's biggest enemies and absolving him of any involvement in the act. With his last action, Theo protects his brother one more time.
Did Shane Johnson Leave Power Book II: Ghost?
As his character is dead, it is quite safe to assume that Johnson left 'Power Book II: Ghost.' Johnson has been part of the cast since the very first episode of the original 'Power' series. In an interview with Express.co.uk. in the weeks leading up to his character's death, Johnson hinted that Saxe's downfall was imminent. "The thing that's crept up on Sax is Jenny Sullivan," Johnson said. "She's awakened something in him that he never thought was going to be part of his vernacular. And now he's kind of going like, 'Well, what is this?'"
The actor added, "Even though she's not playing that game with him so much. It's one of those things where [Saxe] has this thing for her, and I know she's feeling it too, but she won't admit it. But he still knows it's there. And, for right now, that's enough. Because it's very uncomfortable for both of them."
Johnson called Sullivan his character's Kryptonite, explaining that it is something to watch for. Aside from the 'Power' franchise, Johnson has appeared in 'Blue Bloods,' 'Chicago P.D.,' and 'S.W.A.T.' He is slated to appear in the films ''Death Everlasting' and 'Decade of the Dead.'
Read More: Is Effie the CI in Power Book II: Ghost?