Prime Video's 'Daisy Jones and the Six' follows a group of artists navigating the music scene of the '70s. The plot mainly centers on the complicated relationship between Daisy Jones and Billy Dunne and their band, but a few key supporting characters also get a fleshed-out arc of their own. This includes Simone Jackson, Daisy's best, and perhaps only, friend, who is on the quest to create a place for herself in the music industry. While she is introduced as a supporting arc in Daisy's story, Simone soon embarks on a journey that establishes her as one of the most influential singers of her time. If you are wondering whether Simone Jackson is based on or is inspired by a real-life singer, we've got you covered.
Was Simone Jackson a Real Singer?
No, the character of Simone Jackson in 'Daisy Jones and the Six' is not a real singer from the '70s. There was a singer of the same name who was around the 60s, but not much is known about her apart from the fact that she released three singles— "Pop-Pop-Pop-Pie," "Ain't Gonna Kiss Ya," and "Tell Me What to Do." Despite sharing the same name with her, Simone in the Prime Video series is not based on her. Instead, she is inspired by singers like Diana Ross, Chaka Khan, and particularly, Donna Summer.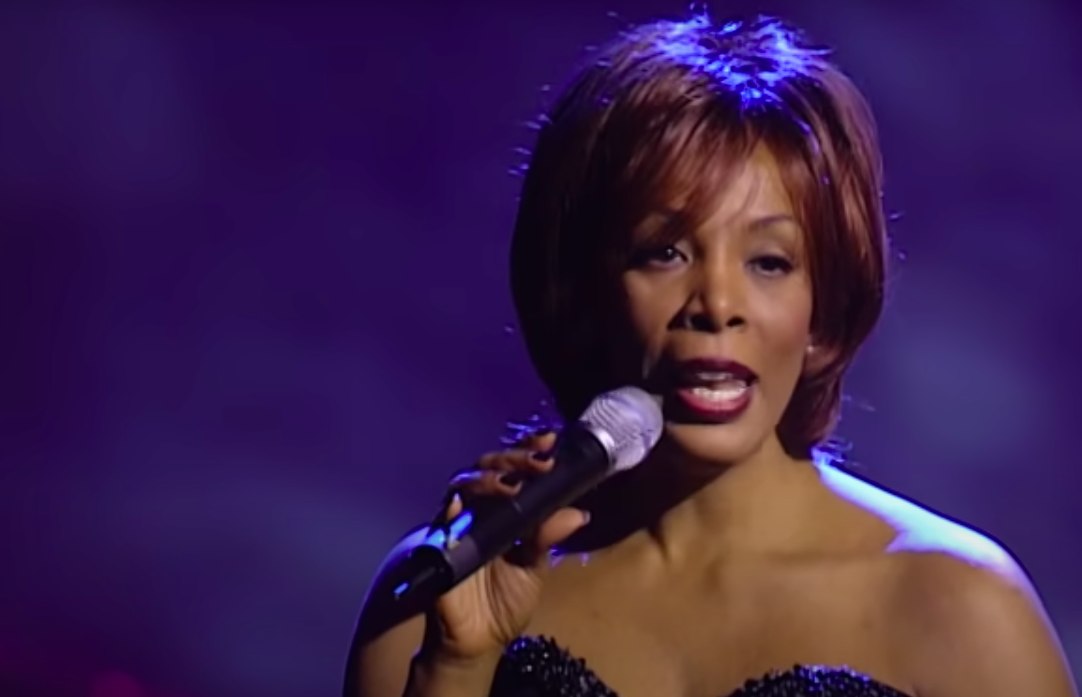 In a conversation with Insider, actress Nabiyah Be, who plays Simone, revealed that the character is "very loosely based on Donna Summer." "The face of rock 'n' roll was the white man, and the face of disco was the Black woman," the actress said, talking about Summer's influence on the music industry. Termed the "Queen of Disco," Summer rose to prominence in the 70s with hit songs like "Love to Love You Baby," "I Feel Love," "Last Dance," and "No More Tears (Enough Is Enough)." With over one hundred million records sold and five Grammy Awards, Summer is one of the best-selling artists of all time.
In the show, Simone goes through a similar journey, which takes her from LA to New York, where she finds her voice and transforms the world with her music. In the book, she remains confined to a figure that is brought in to shed light on Daisy's story, but the TV adaptation gives her more space to explore her professional and personal life. Her relationship with a woman named Bernie is also an essential plot point in the show.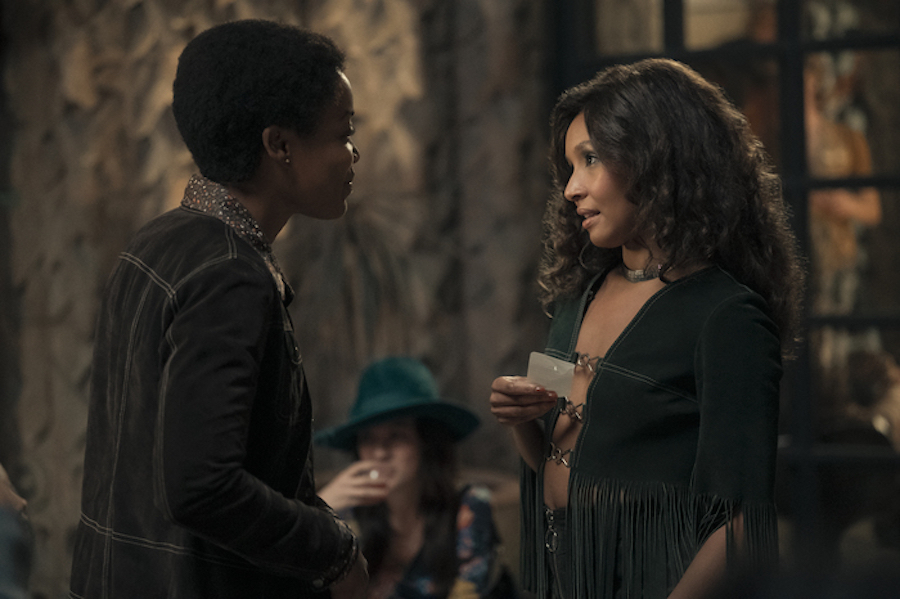 "We wanted to explore what it meant to be a queer Black woman in the world at that moment in time. What would have to be compromised, and what would have to be hidden? And especially in the world of disco, which is so much about freedom and expression, that dichotomy was very interesting to us. We also really wanted to make sure that she was her own character, not someone whose only function was guiding Daisy's story. That was really important to everybody," co-showrunner Scott Neustadter told Time.
Be, too, found this extended arc for Simone "a great addition" to the story. "Gay people created disco music. It was part of the movement; it was part of why the music was so relevant. So making Simone a queer character and having her be the pioneer, the face, and one of the fundamental aspects of this genre coming to life, I thought was super important," she said. Speaking of the struggles and challenges that Simone has to face on her journey, Be added: "That was happening to Black queer artists still, 'til not that long ago. A lot of Simone's stories are real."
To realistically portray the character of Simone Jackson, Nabiyah Be, also a singer-songwriter, worked hard to find her unique voice. It was made sure that there was a clear distinction between Be and Simone, especially when it comes to the difference in their time periods. Considering all this, it is clear that while Simone might be a fictional character, she was created to represent real singers' artistic pursuits in the 70s.
Read More: Who is the Interviewer in Daisy Jones and the Six? Spoiler