Netflix's 'Never Have I Ever' stars Maitreyi Ramakrishnan as Devi Vishwakumar, an Indian-American teenager who wants a love life as great as her academics. Over the course of four seasons, she dates several boys, some of whom she is attracted to for their good looks but doesn't have anything in common with. At the beginning of Season 3, she dates Paxton, the boy of her dreams, but their relationship runs its course, and they break up.
Things start to look on the bright side for Devi when she meets Des, an Indian-American boy who is beauty with brains. He is perfect for Devi, but with time, they have their own troubles. What happens to Des in 'Never Have I Ever,' and does he appear in the show's final season? Let's find out. SPOILERS AHEAD
Is Des in Never Have I Ever Season 4?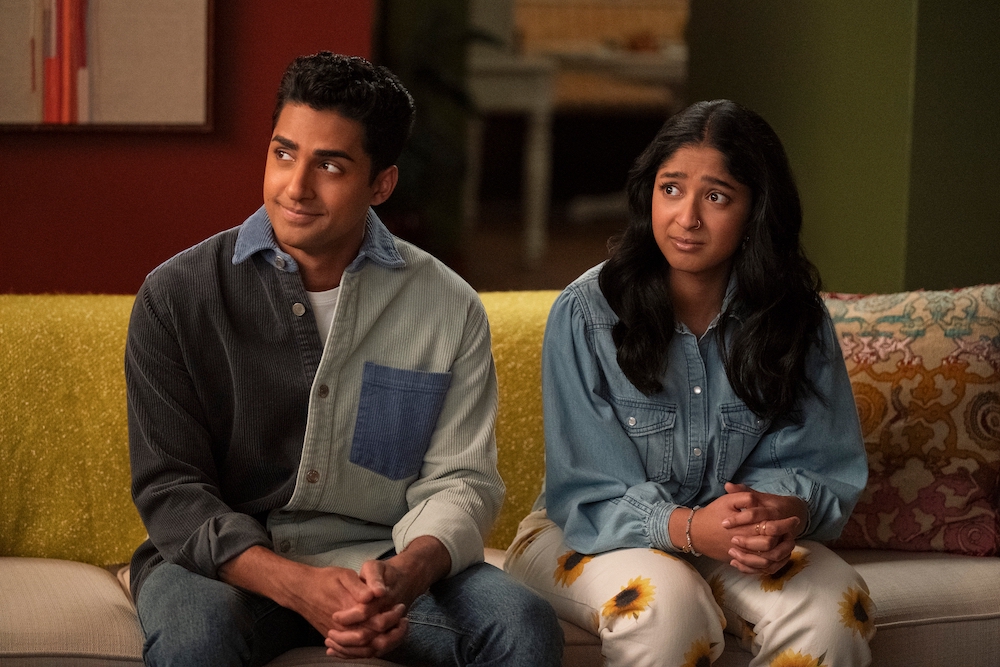 Des is introduced in 'Never Have I Ever' Season 3 after Devi and Paxton have broken up. On Trent's birthday, Eleanor and Paxton throw a party, but Devi cannot attend it due to Navratri celebrations at home. While she's telling Paxton the truth, it looks like she is dodging him and isn't doing well after the breakup. To prove him wrong, Devi tries to sneak out of her house, but her mother catches her. Later, Nalini allows Devi to go to the party, but she has to take Rhyah's son, Des.
Devi thinks Des must be a dork and a loser because his mother said he had no friends. However, it turns out she was exaggerating, and Des is nothing like Devi imagined. He is good-looking, smart, and very popular. As Devi gets to know him, she realizes how much they have in common. They bond with each other and soon start dating in secret. One day, Rhyah catches them making out in Devi's bedroom. To Devi's surprise, Nalini, who had previously been against her dating, agrees to let her be with Des. Rhyah, however, doesn't seem too keen on it.
Soon after they become an official couple, Devi invites Des and Rhyah to attend the concert at her school, where she is to play the harp. This is her first performance since her father died, and it takes an emotional toll on her. She sees her father in the audience and has a nervous breakdown. Rhyah finds her in the bathroom and calms her down, following which Devi gives a flawless performance. While it looks like Rhyah is supporting Devi, in reality, it becomes an excuse for her to force her son to break up with Devi.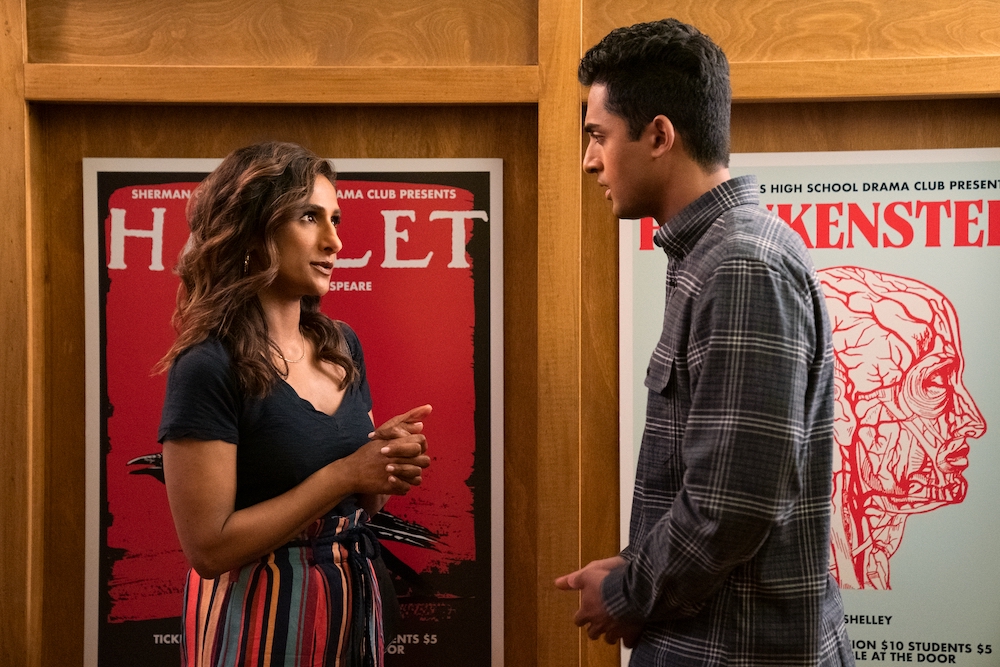 After the concert, Rhyah tells Des about Devi's breakdown and how she is not the right girl for him. Des doesn't want to break up with Devi, so he becomes distant until things fizzle out. However, she confronts him when she discovers he has been ghosting her. He confesses that his mother told them to break up, and even though he likes Devi, he cannot go against his mother.
In anger, Devi throws iced coffee on his face, which is witnessed by Rhyah. She takes Devi and Des home to complain to Nalini about her daughter's actions. She paints Devi as the villain to show Nalini why she cannot allow her to date Des. However, Nalini stands up for her daughter and tells Rhyah off for her hypocrisy. Des apologizes to Devi, but it's clear that they cannot be together anymore.
Did Anirudh Pisharody Leave Never Have I Ever?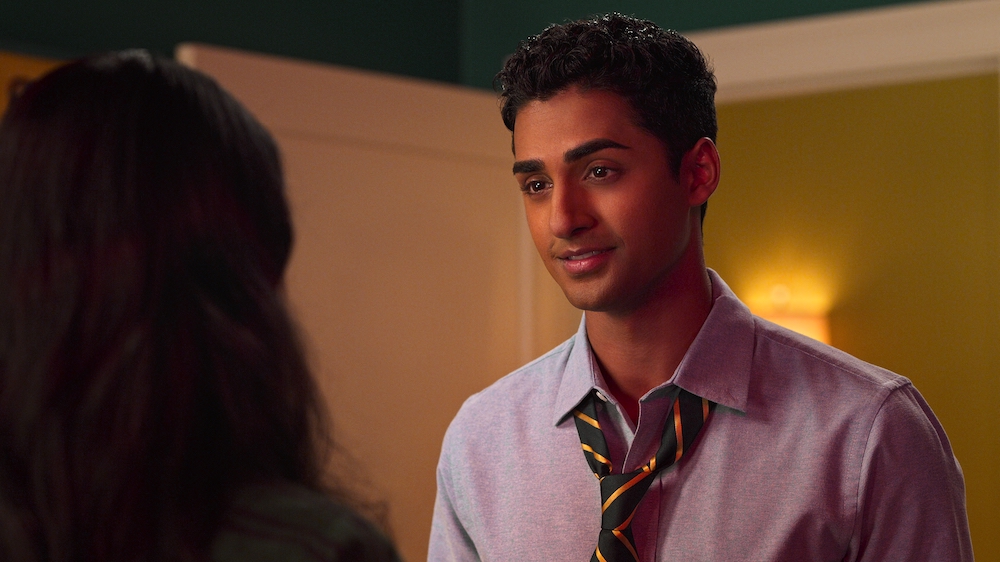 After Devi and Des's romance ends in the third season, Des is not seen in the show again. Before the premiere of the fourth and final season of the show, Anirudh Pisharody confirmed with People that he would not be returning to play Des. Previously, he had hoped to reprise the role, but with his arc being resolved in the penultimate episode of Season 3, there was no reason for Des to come back into Devi's life.
While he didn't return for the fourth season, Pisharody said it was one of his first experiences working on a project centered on a South Asian character, and working with a team of POCs felt like "a breath of fresh air." He loved playing Des because it was nothing like the stereotypical roles that South Asian characters are often typecast in. He wishes to continue working on such projects and taking three-dimensional roles. Apart from 'Never Have I Ever,' Pisharody has also worked in shows like 'Big Sky' and '9-1-1' and is set to appear in Andy Tennant's 'Unit 234'.
Read More: Do Devi and Ethan End Up Together?