Apple TV+'s 'Lessons in Chemistry' follows Elizabeth Zott, a scientist who reluctantly becomes a cooking show host after being forced out of her field by people who don't appreciate and support her talent, despite proving herself perfectly capable at every turn. The character, played by an inspiring steadfastness by Brie Larson, takes the audience into the struggles of a woman in the 50s, suffering discrimination, sexism, and misogyny but holding on to the hope that someday, things will change. Elizabeth might not always be likable, but she's certainly relatable, which might make you wonder whether she is based on a real person. Here's what you should know about her.
The Real Inspiration Behind the Character of Elizabeth Zott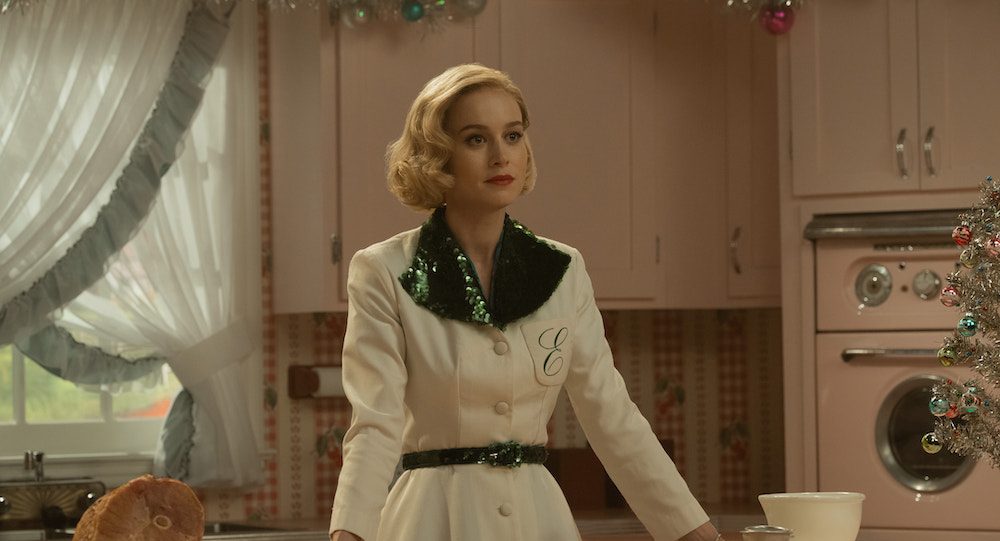 Elizabeth Zott is an original character Bonnie Garmus wrote in her novel, 'Lessons in Chemistry.' She originated as a side character in Garmus' other novel, which was never published. It came back to her years later, after the author returned from work, where she had to face the disappointment of having her idea ignored and then the frustration of a man presenting it as his own and receiving full credit for it on the same day. Garmus poured all of her fury and anger from that day into writing the first chapter of 'Lessons in Chemistry,' with the character of Elizabeth Zott fully formed in her mind.
Garmus set the book in the 50s and realized that this was when her mother was a mother. As she started researching, she realized how much women, especially homemakers, were underappreciated and ignored. It hit home when she realized that her mother, who was a nurse and wanted to be a surgeon, had to give up her career after she had children and had to settle with the tag of "average housewife," much like every other mother in her neighborhood.
"I think that she [her mother] would have made a phenomenal surgeon, but that wasn't open to her at that time. Once I realized this was my mom's generation, I wanted to salute those women because they were some of the smartest women I've ever come across in my entire life, and they were unable to do what they should have been able to do at that time," Garmus added.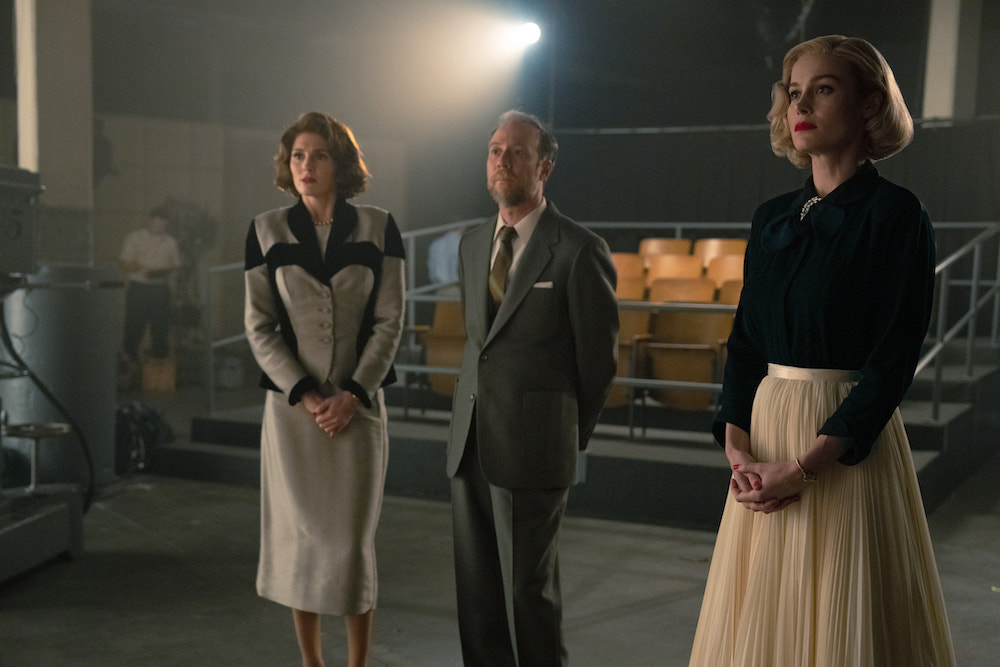 In Elizabeth Zott, Garmus wanted to write a character that women in current times could relate to even though the story was set in the 50s. She thought of a role model for herself, one who was more straightforward and more persistent than her. When I started writing Elizabeth Zott, I was writing my role model. Because that day in the meeting, where I was saying, 'Hey, wait, those are my ideas! Hey, everybody!' and no one was listening to me, and later, when I started writing her, my constant theme in my head was, 'What would Elizabeth Zott do? She was always a little more bold than I was. She doesn't apologize for anything she says," the author added.
Garmus didn't base Zott on any particular scientist but wrote her as a "love letter to scientists and the scientific brain." She wanted it to be someone who could be looked up to and be inspiring and have her universal traits: "marginalized, underestimated, misrepresented," citing people like Gloria Steinem, Michelle Obama, Greta Thunberg, Alexandria Ocasio-Cortez, Megan Rapinoe, and Ketanji Brown Jackson as the real-life Elizabeth Zotts in the world.
The author also wanted to present the struggle of women who are judged because of their beauty. "[Elizabeth] wants to be judged on her contributions. But as a woman, she's judged on her attractiveness. I made her beautiful for a reason: to show what a burden beauty is. She isn't taken seriously because of the way she looks, yet gets an enviable job almost entirely based on the same," she said. Through the fictional Elizabeth Zott, Garmus wanted to show the world all this and other struggles women face in the real world in all sorts of fields and make them think about the innate sexism, sex discrimination, and unfair gender roles that still exist.