Apple TV+'s 'Ghosted' is a romantic comedy with a lot of action featuring Ana de Armas and Chris Evans in the lead roles. It starts with Cole and Sadie meeting in a farmer's market and having a bad first interaction. Still, Cole feels there is something between them, and when he asks her out for a coffee, she agrees. Their first date goes extremely well, and it looks like things might go well for them until Sadie ghosts Cole.
When Cole discovers that Sadie is in London, he convinces himself she must have been busy with work and didn't see his texts. He flies there to surprise her but is shocked when he discovers that Sadie is a CIA agent. As they spend more time together, Cole discovers that the Sadie he met back home is nowhere near the CIA Sadie he's with. She is cold, calculating, and puts her mission first, no matter what it takes. This realism in Sadie's character might make you wonder if she is inspired by a real person. Let's find out.
Is Sadie Rhodes Based on a Real Person?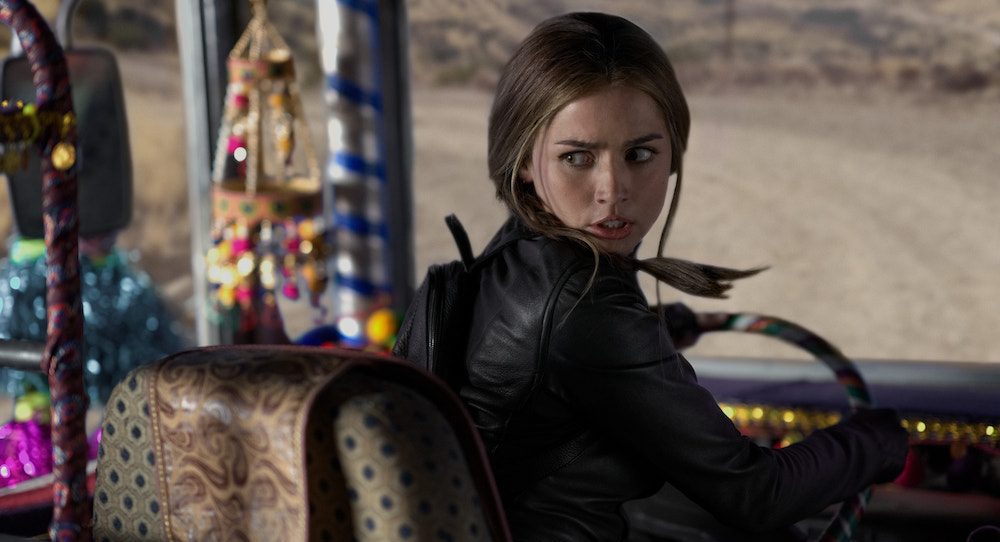 No, the character of Sadie Rhodes in 'Ghosted' is not based on a real person. However, the filmmakers wanted to keep her as relatable as possible. While developing the character, de Armas added a few things of her own to the backstory, allowing Sadie to feel more human than a superhero-ish CIA agent. To get into the skin of the character, she embraced the challenges of Sadie's job and trained rigorously to perform her own action sequences.
According to the director, Dexter Fletcher, de Armas volunteered to do most of the action scene, leaving little for her stunt double to do. "It was a lot of fun — a lot of work and a lot to do, but it was really cool," she said. Her co-star Chris Evans, who took a backseat in the action scenes in this film, praised her commitment to the role. "Over the course of the movie, you just start accumulating these injuries and bumps and bruises, so by the time you finish the movie, you're limping across the finish line. So I know this one took its toll on her. Ana did an incredible amount of her own stunts. The first sequence we did in the caves, she was flipping guys and spinning and kicking and rolling. I was like, 'Oh my God. Someone's been doing their training!'" he said in an interview with People.
While there are a lot of action scenes in this film, de Armas is no stranger to it, having previously appeared in 'No Time To Die.' However, compared to the James Bond film, this one had more humor. "I loved the premise. Even though I have done some action before, the tone of this one felt lighter. It gave me the opportunity to have more fun with it and not take it too seriously," the 'Blonde' actress said.
"Despite the craziness of the movie and moments, it is very grounded and has a big heart underneath. It is a combination of everything, from action to romance to comedy," de Armas added. As for the ghosting part of the film, the Academy Award-nominated actress confessed that she has ghosted people and has been ghosted as well. "Of course, I have ghosted people. Give the hotel phone number and say, we are expecting calls!" she said. Considering all this, it's clear that Sadie Rhodes is an entirely fictional character. However, the filmmakers have tried to make her grounded and relatable, to make the audience root for her.