Helmed by Guy Nattiv, 'Golda' is a political drama about an awe-inspiring figure in the history of Israel – Golda Meir (Helen Mirren). During the 19 days of the Yom Kippur War, Prime Minister Golda must deal with dysfunctional and imbalanced leadership and, with then Secretary of State Henry Kissinger in stride, must find a way to save the lives of millions of innocent people. If you're wondering if 'Golda' is anywhere close to reality, you've come to the right place. Here's what we know!
Is Golda a True Story?
Yes, 'Golda' is based on a true story. Written by Nicholas Martin, the biographical film is about the real-life political leader, Golda Meir, who founded the state of Israel and was the first woman to hold the position of the Prime Minister of Israel. The movie centers upon the Yom Kippur War of 1973 between Israel, Egypt, and Syria on the Jewish holy day of Yom Kippur. The war lasted for three weeks and made the US and the Soviet Union get involved to help their allies. The war was essentially rooted in the Six-Day War in 1967, when Israel had captured the Arab regions of the Sinai Peninsula and the Golan Heights.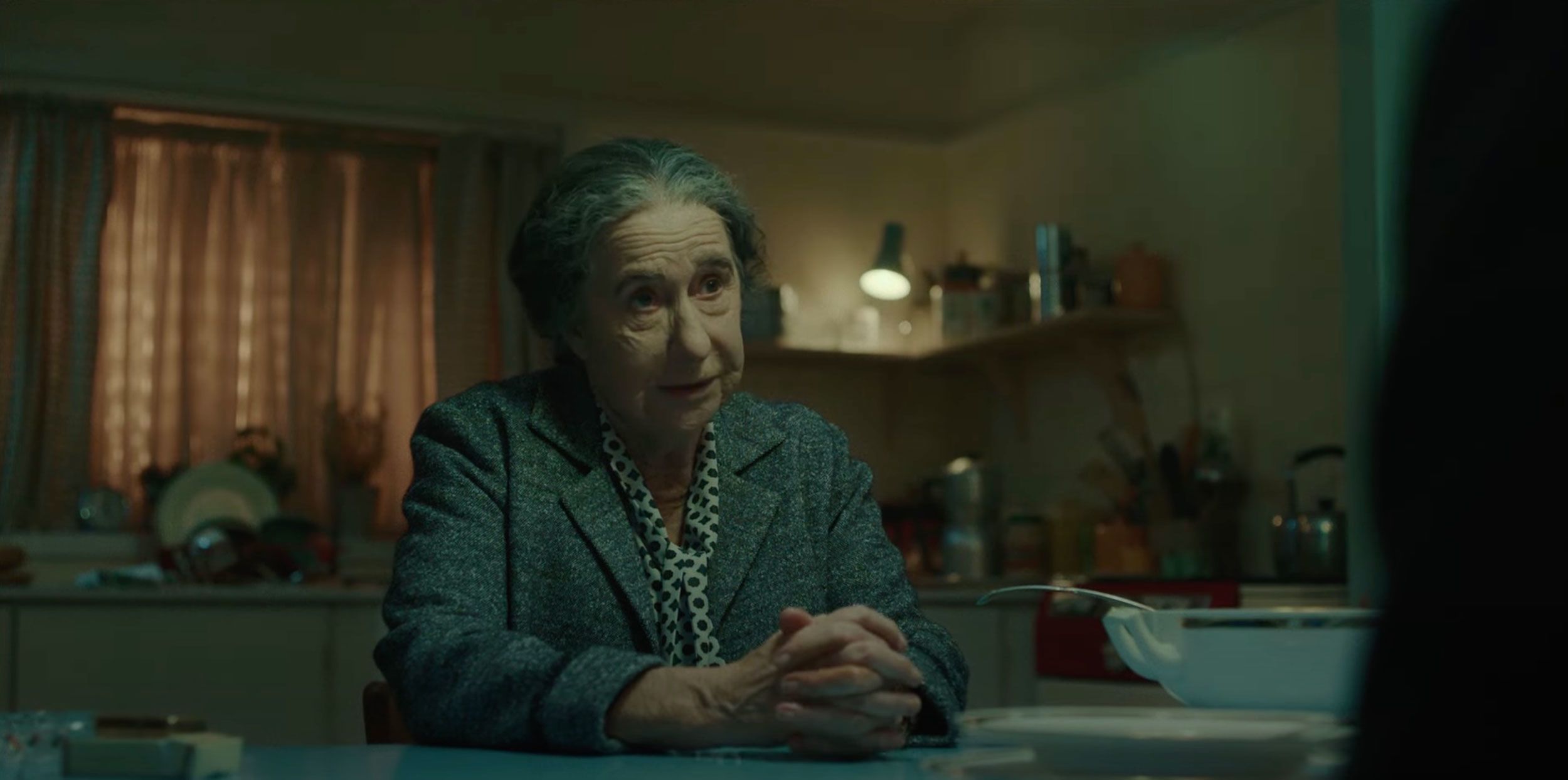 The war saw many casualties and Golda Meir was inevitably blamed for them, thereby causing her to resign from the office in 1974. Born in Ukraine in 1898, Golda Mabovitch later moved to the US, where she attended the University of Wisconsin-Milwaukee (erstwhile Milwaukee State Normal School). In 1921, she and her husband moved to Palestine, where she reportedly led the Zionist movement, aiming to establish a Jewish home in Palestine. During World War II, she helped Jewish refugees and went as far as her diplomatic duties to prevent other countries from invading Israel. She served as the PM between 1969 to 1974, which was also the time of the Yom Kippur War.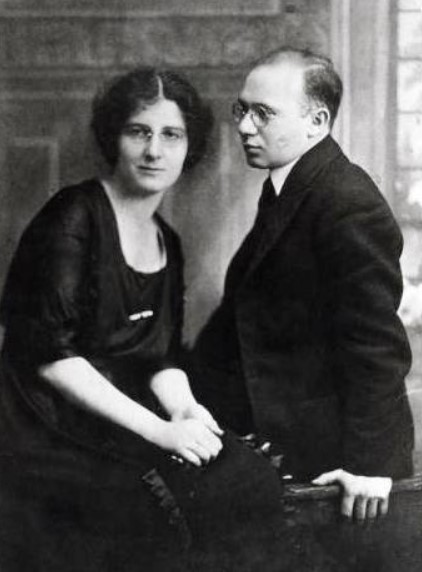 In the film 'Golda,' her personal life with her husband Morris Meyerson, whom she married in 1917 and later separated from, is not given much focus. She lived with her two children, never remarried, and interestingly, never divorced. She had a strong cultural association with Judaism. Meron Medzini, in his book 'Golda Meir: A Political Biography,' stated that she was a heavy smoker and coffee aficionado, leading to several heart problems, a point shown by Nattiv in his film. Meir wrote an autobiography called 'My Life' in 1975. Sadly, she passed away in 1978 at 80 in Jerusalem after battling Malignant Lymphoma for 12 years. Back then, not many knew about her condition, and her health records only surfaced much later.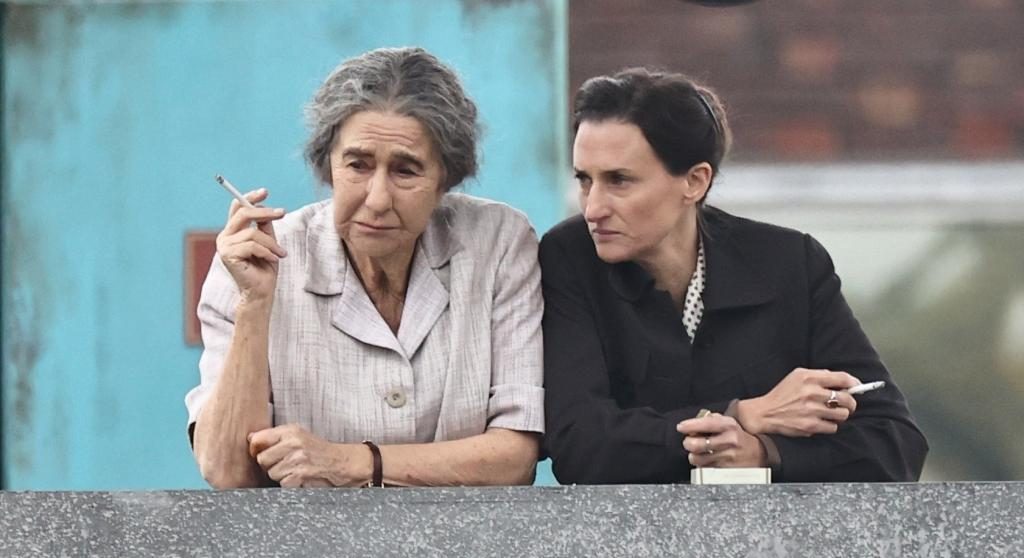 While filming 'Golda' in the UK, Nattiv brought the Israeli actors and the crew, including an editor and production designer, to London to give the movie a more authentic Israeli feeling. Nattiv thought the original script was more of a war movie but he wanted to focus especially on Golda's character, so he had it rewritten. In an interview with The Hollywood Reporter, the director stated that the movie is personal to him as he was born in 1973 and experienced the war firsthand. He mentioned that his childhood was shaped by Golda's role in the war.
Shedding light on the past, he said, "They promised us that, when we were older, we wouldn't have to go to the army, because there would be peace, this older war will be over. I was born into this trauma, what's called the Vietnam of Israel, because we weren't prepared and we lost so many soldiers. It was a dreadful war. Not in the sense that every war is dreadful, but this was, a big trauma for Israel after the Six-Day War, and after the victory of '67." In the same interview, Nattiv explained that he was "born into the myth of Golda" and she was like the Queen of England.
To him, not much was known about the political figure until 2000, when the documents revealed her hospital visits for cancer treatment and a dysfunctional leadership in her office. He also learned about her role as a grandmother and her being the only woman in a room full of complicated men. He added that she was much like Israel's Margaret Thatcher, well known as the Iron Lady. According to the filmmaker, Meir was "really smart, really savvy, and knew a lot about the world" and kept things on solid ground. He believed that her healthy relationship with Henry Kissinger and the United States, in general, helped Israel during tough times.
In another interview, Nattiv explained, "It's kind of an Israeli movie with an international swagger. It has another layer that I think non-Israelis don't get. What I'm showing is the defeat of Israel, its downfall. I call it the 'Requiem of Golda'. Everybody's losing themselves, the heroes from '67, figures like Moshe Dayan, the big hero, the superman of Israel, he's getting a slap." He added, "It's not glorifying anything about the Israeli narrative. The 'Yom Kippur of' is a term that everybody uses here, the 'Yom Kippur of Maccabi Tel Aviv', the 'Yom Kippur of Eurovision'… This is like the Vietnam of Israel."
Speaking about his choice of casting Helen Mirren as Golda, Nattiv said, "I felt the Jewish vibe, I felt my grandmother, I felt the vibe of a Jewish woman. And I told her, there's something very Jewish about you." Talking about her portrayal of Golda Meir, Helen Mirren said that she had to get into her shoes and understand her perspective. She said, "If they're real-life characters, you start searching, researching, and trying to find the element in this person, this character, that you can identify with… you can always find little, often funny little elements that you can identify with or, if not identify with, understand. You go, 'Oh, I see. I understand now.'"
Mirren further explained the Yom Kippur War had a great impact on Golda, and this is portrayed in the movie. In an inspiring moment, she found uncanny similarities between Golda and Queen Elizabeth II (who is portrayed in her film 'The Queen') and said, "Weirdly, there's a similar single-mindedness and an absolute total, total dedication to the job at hand." As she read more about Golda, Mirren felt a deep admiration for her despite knowing she had her faults. She said, "Golda could be very rigid in many ways. But she was an absolutely extraordinary person, with extraordinary strength and absolute commitment."
Mirren said she discovered a common experience with Meir of working on a kibbutz briefly in the 1960s. Mirren has previously performed with the Royal Shakespeare Company and received the Life Achievement Award in the 2022 Screen Actors Guild (SAG) Awards for her portrayal of Queen Elizabeth II in 'The Queen'. Nattiv's 'Golda' is not the first portrayal of Meir on the screen. She has been the central character in films including 'A Woman Called Golda' (1982), 'Sword of Gideon' (1986), 'Munich' (2005), 'O Jerusalem' (2006), 'The Hope' (2009), and a TV miniseries, 'Lioness' (2021).
Apart from that, Golda's life is also touched upon in the 2003 play 'Golda's Balcony' by William Gibson, which was also adapted for a biographical film in 2019. Taking everything into account, we infer that with the Helen Mirren starrer
, Nattiv and screenwriter Nicholas Martin have shown a leader who was very influential to the people of Israel even after she left her office. 'Golda' puts the spotlight on the behind-the-scenes of Golda Meir's life that nobody knew at that time, her small quirks, her being a mother and grandmother, and her health concerns while going through a deadly war.
Read More: Where Was Golda (2023) Filmed?