'Golda' is a biographical drama film based on the life of former Israeli Prime Minister Golda Meir. The Guy Nattiv directorial centers upon the high-stakes decisions taken by Meir during the 1973 Yom Kippur War. Not only does the Prime Minister face an unprecedented threat to her country, but also deals with the apprehensions of an all-male cabinet. In the film, the terrific Helen Mirren steps into the shoes of Golda Meir and is supported by Camille Cottin and Liev Schreiber. Along with the narrative, the visuals skillfully transports the audience back to the 1970s. The portrayal of the era is so authentic that one can't help but wonder where was the film shot. Here are all the details we know about the filming spots of 'Golda!'
Golda Filming Locations
'Golda' was shot extensively in the United Kingdom, particularly in London, England, as well as in Israel. According to reports, production began on November 8, 2021, and concluded in December of the same year. After the first schedule in England, the cast and crew headed to Israel to shoot some on-location sequences. Now without any further ado, let's have a look at all the locations where the filming of 'Golda' took place.
London, England
The major portion of 'Golda' was filmed in London, England. Though the premise of the film is set in Israel, most of the sequences were shot on sets in London. Director Nattiv expressed his gratitude towards production designer Arad Shawat for designing sets that looked exactly like Israel from 1973. "Thank you maestro Arad Shawat for designing and creating an entire Israel 1973 authentic reality in London in a detailed striking historical accuracy. You are a true genius," he wrote in his Instagram post, announcing the wrap of the shoot in December 2021.
At the time, the director also thanked the crew in London for their work on the film. "Thank you to all our brilliant professional crew here In freezing London who gave every ounce of energy love and talent to this project," Nattiv wrote. London is considered an ideal filming spot due to its rich history, diverse architecture, and iconic landmarks. Its historical places, like the Tower of London, add authenticity to period films, while modern skyscrapers suit futuristic projects. Hence, the city attracts filmmakers who want to explore both historical and contemporary filming sites.
A significant number of film and TV productions have taken place in London earlier as well, including 'Barbie,' 'Red, White & Royal Blue,' 'Heart of Stone,' 'Guardians of the Galaxy Vol. 3,' 'Mission: Impossible – Dead Reckoning Part One,' 'Transformers: Rise of the Beasts,' 'The Little Mermaid,' 'The Dark Knight Rises,' 'Once Upon a Time in Hollywood,' 'The Crown,' 'Ant-Man and the Wasp: Quantumania,' 'Batman Begins,' 'Jurassic World Dominion,' 'No Time to Die' and 'Harry Potter and the Deathly Hallows: Part 2.'
Israel
As the film is the biopic of the fourth Israeli Prime Minister, Golda Meir, it is not surprising that a few sequences of 'Golda' were filmed on-location in Israel. The cast and crew shot the scenes across various locations in the country. Israel has previously served as the backdrop for several films and television shows, owing to its diverse landscapes and historical sites. The country's rich history, culture, and natural beauty have often attracted filmmakers from across the world.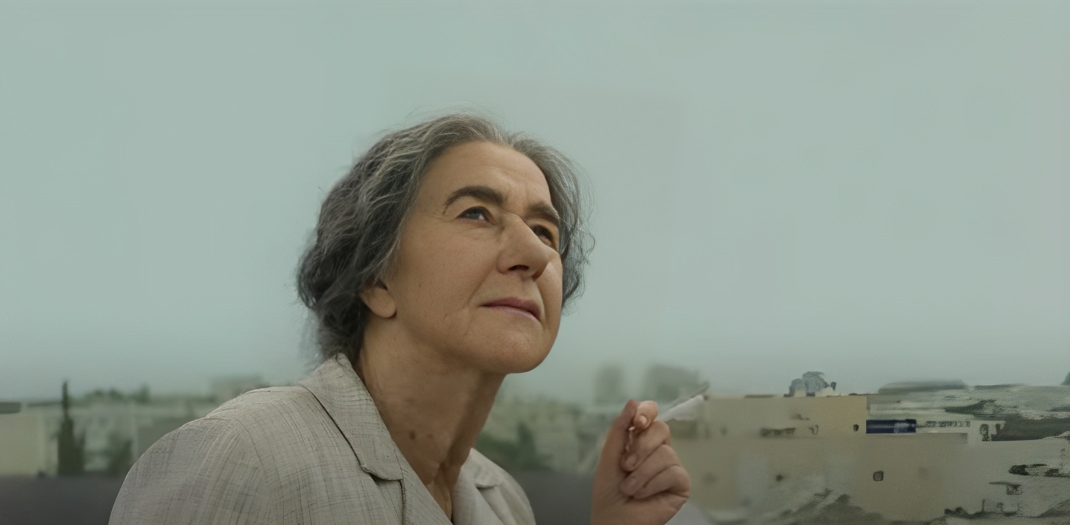 Films like 'Schindler's List,' 'You Don't Mess with the Zohan,' 'Eurovision Song Contest: The Story of Fire Saga,' 'The Omen,' 'The Insider,' 'Rambo III,' and 'The Fury' have been shot in Israel. The country has also hosted the production of the television shows 'Homeland,' 'Tyrant,' 'Great Continental Railway Journeys,' 'Messiah,' 'The Promise,' 'Tehran,' 'Valley of Tears,' 'Prisoners of War,' and 'The Girl from Oslo.'
Read More: Best Biographical Movies of All Time