Directed by Greta Gerwig and based on the Barbie fashion dolls by Mattel, 'Barbie' is a fantasy comedy film about the eponymous character. The plot follows Barbie (Margot Robbie) and Ken (Ryan Gosling) as they find themselves in the real world after being expelled from the utopic Barbie Land for their supposed imperfections. The responses to 'Barbie' have been highly positive, with much praise for the plot, direction, and performances. If you have watched and loved the film, here is a list of recommendations that might suit your taste. You can watch most of these movies like 'Barbie' on Netflix, Hulu, or Amazon Prime.
10. The Grand Budapest Hotel (2014)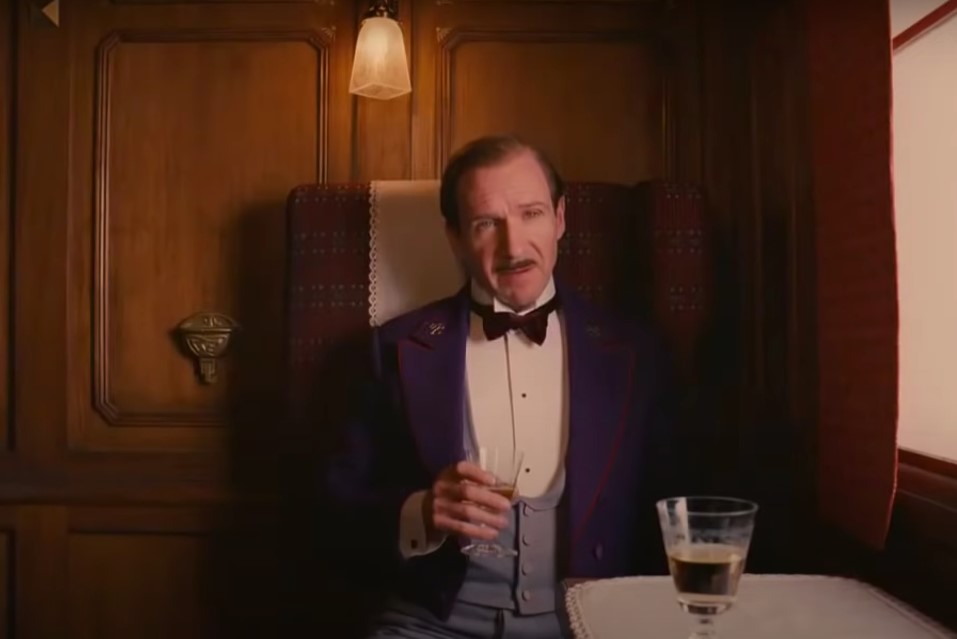 While 'Barbie' has similar visual aesthetics to most Wes Anderson films, the comparison solidifies with 'The Grand Budapest Hotel.' Set in the fictional Eastern European country of Zubrowka, predominantly in the early 1930s, the movie has a distinctive look that only uplifts its semi-surreal narrative.
The point-of-view character in the story is a lobby boy named Zero, who begins working at the eponymous hotel under its concierge, Monsieur Gustave H. (Ralph Fiennes), who regularly sleeps with the hotel's older female clientele. This includes the 84-year-old dowager, Madame D., who leaves Gustave a priceless Renaissance painting upon her death. After Gustave is arrested on suspicion of murdering Madame D., he must find a way to escape to prove his innocence.
9. La La Land (2016)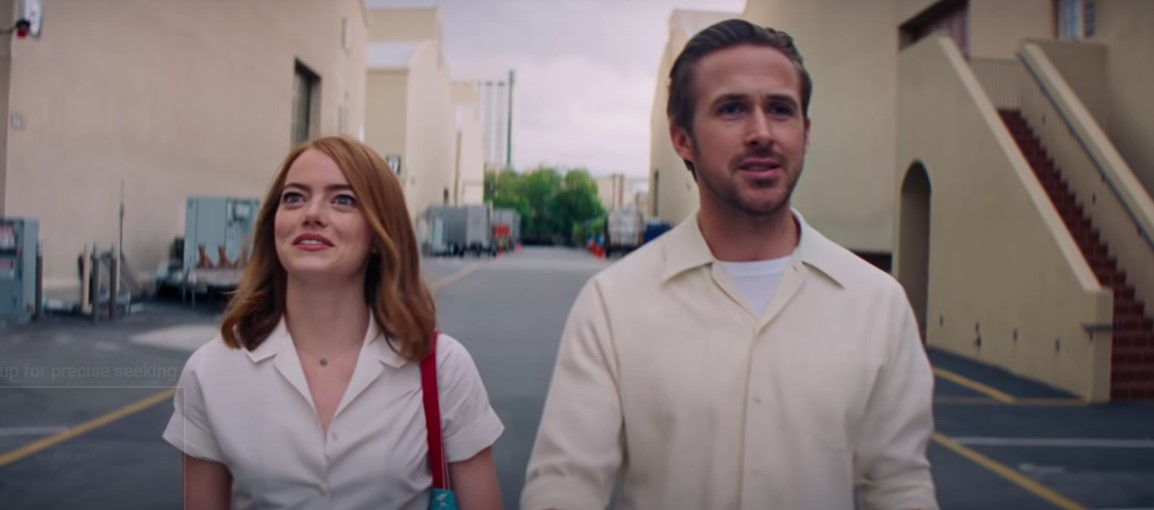 Although Ryan Gosling sings and dances in 'La La Land,' that's not why the film is on this list. The Damien Chazelle directorial is a love letter to Los Angeles, the world's entertainment capital. Like Barbieland in 'Barbie,' Los Angeles is depicted almost as a utopic city of dreams in 'La La Land.'
The plot revolves around Sebastian "Seb" Wilder (Gosling) and Mia Dolan (Emma Stone), two young people with big dreams in the City of Angels. Seb is a jazz musician who wants to own a jazz club someday, while Mia, a struggling actress, seeks success. The city, which is a character unto itself, brings them together in perhaps the most critical stages of their lives.
8. Amélie (2001)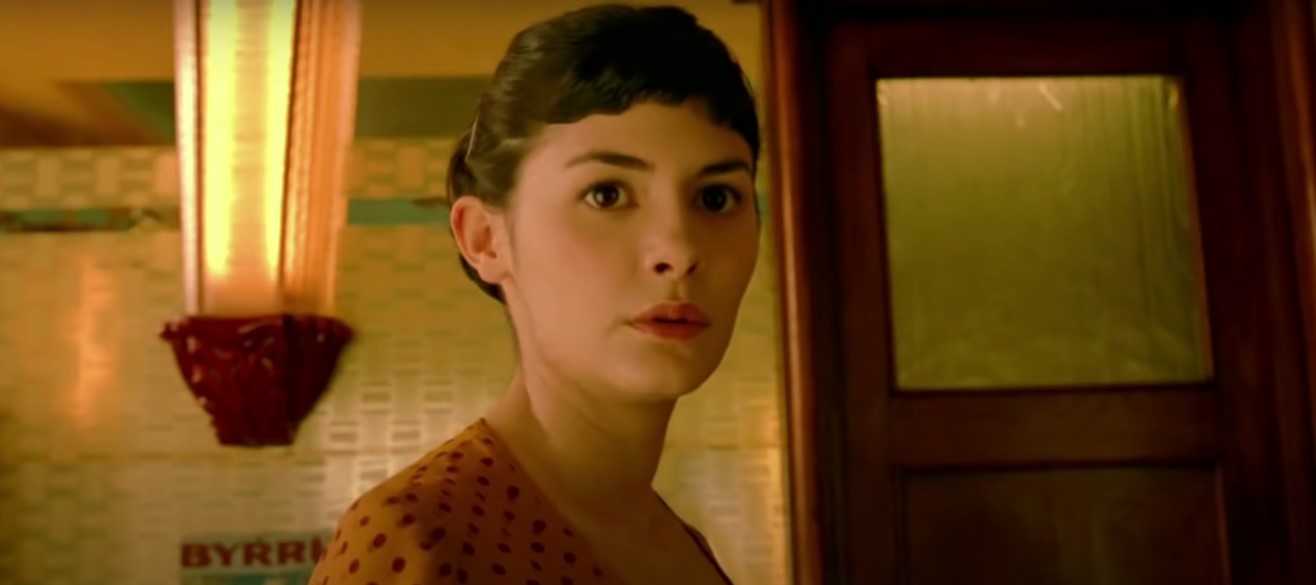 Rarely has there been a more beautiful, charming, and whimsical film than 'Amélie,' a French masterpiece by filmmaker Jean-Pierre Jeunet. Like Barbieland in 'Barbie' and Los Angeles in 'La La Land,' the city of Paris is a character in 'Amélie.' The similarities don't end there. Like 'Barbie,' 'Amélie' has a unique look that adds to the actual narrative development of the film. Moreover, the titular characters in both films are fundamentally optimistic.
In 'Amélie,' the story follows the protagonist (Audrey Tautou) as she embarks on a personal mission to make life better for the people she encounters. She lost her mother when she was young in a bizarre accident, after which her father effectively withdrew from society. After finding some childhood memorabilia inside an old metal box in her new apartment, Amélie searches for the boy who left it there years ago.
7. Barbie Fairytopia: Mermaidia (2006)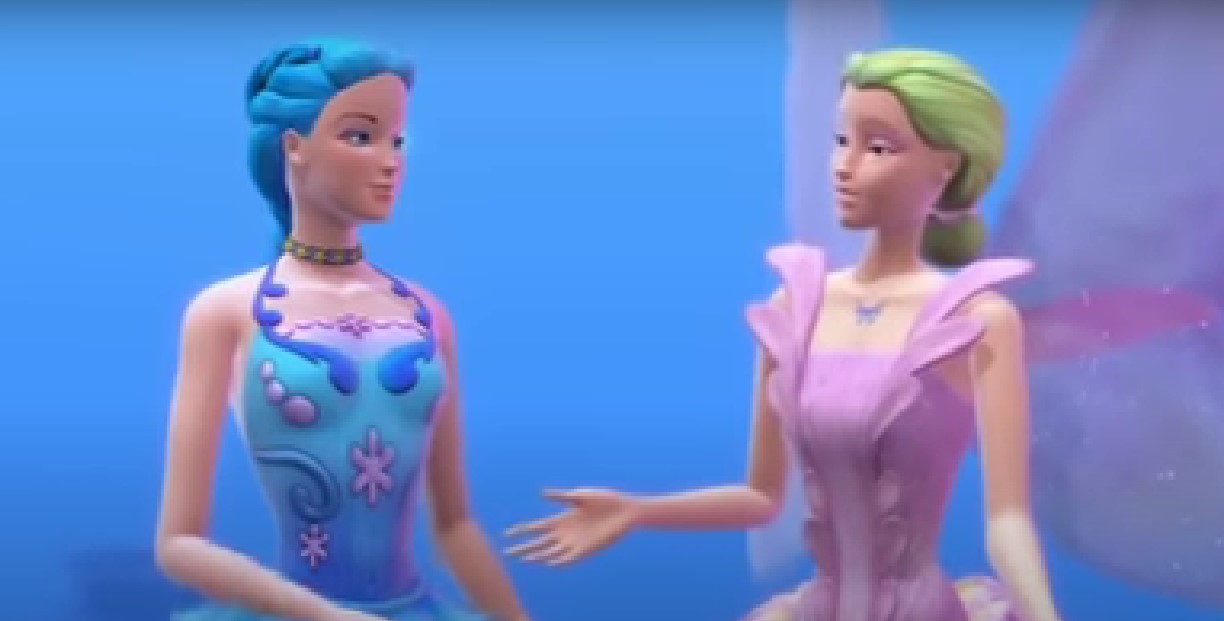 There have been quite a few animated Barbie films over the years, yet William Lau and Walter P. Martishius' 'Barbie Fairytopia: Mermaidia' makes it to this list because it perfectly encapsulates what an ideal Barbie film should be. The second entry in the 'Barbie: Fairytopia' film series, the movie revolves around Elina, the flower fairy from the first film, as she arrives in Mermaidia to save her friend Nalu, the merman prince, following his abduction. Laverna, the primary antagonist of the first film, returns and seeks a unique berry that can transform her into the most powerful fairy in all of Fairytopia.
6. The Wizard of Oz (1939)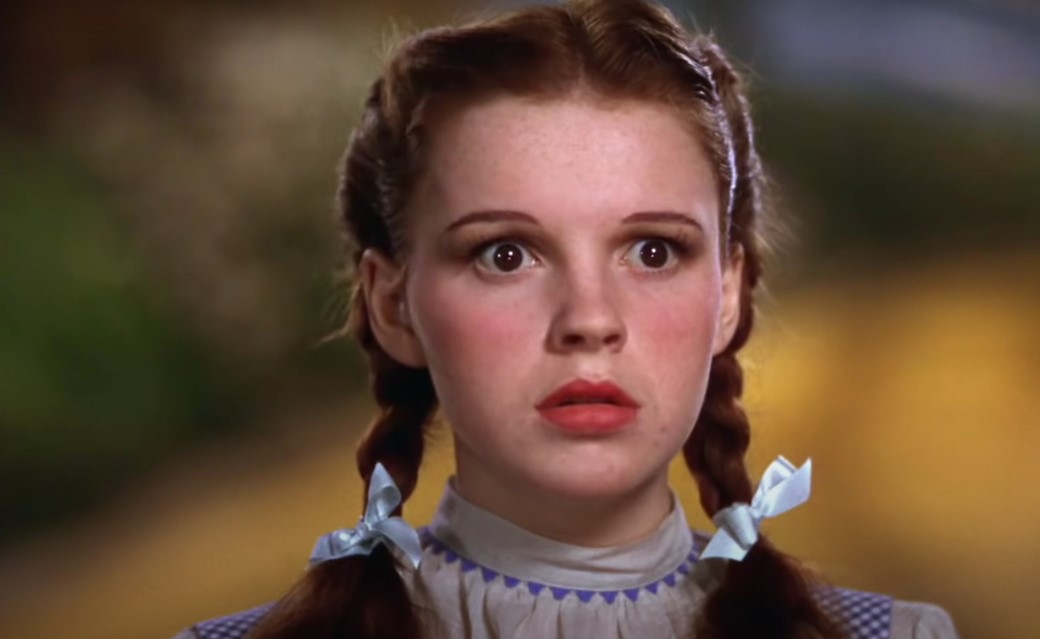 'The Wizard of Oz' is based on L. Frank Baum's 1900 children's fantasy novel The Wonderful Wizard of Oz stars and now-iconic Judy Garland as Dorothy. There is more than one similarity between Barbie and Dorothy from 'The Wizard of Oz.' Like the former, she also gets transported into another world and must navigate her new surrounding to find a way to get back to her original surroundings. However, Dorothy's journey takes the opposite way to that of Barbie — starting in the real world and ending up in a fantastical one.
5. Moulin Rouge! (2001)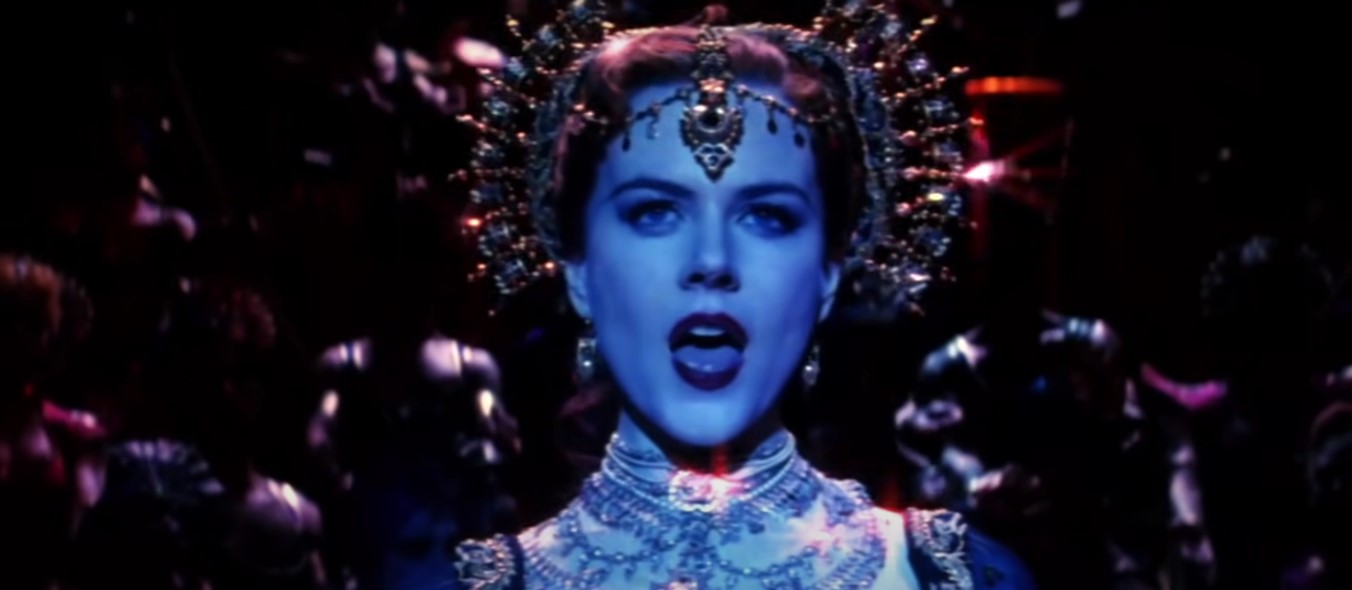 Any of Baz Luhrmann's films could have made it to this list, but 'Moulin Rouge!,' even among the bonafide extravaganzas that the Australian filmmaker creates, stands out. The movie is wonderful because it injects pure fantasy into a quintessential Parisian love story between a poet, Christian (Ewan McGregor), and cabaret actress and courtesan, Satine (Nicole Kidman), the star of the eponymous real-life cabaret in the French capital.
Predominantly set in 1900, 'Moulin Rouge!' is the final entry in Luhrmann's 'Red Curtain Trilogy' after 'Strictly Ballroom' and 'Romeo + Juliet.' The love that Christian has for Satine is bound to remind the viewers of the relationship between Ken and Barbie. The beauty of Paris has been once more mythologized to the point that it is as utopic as Barbieland.
4. Wreck-It Ralph (2012)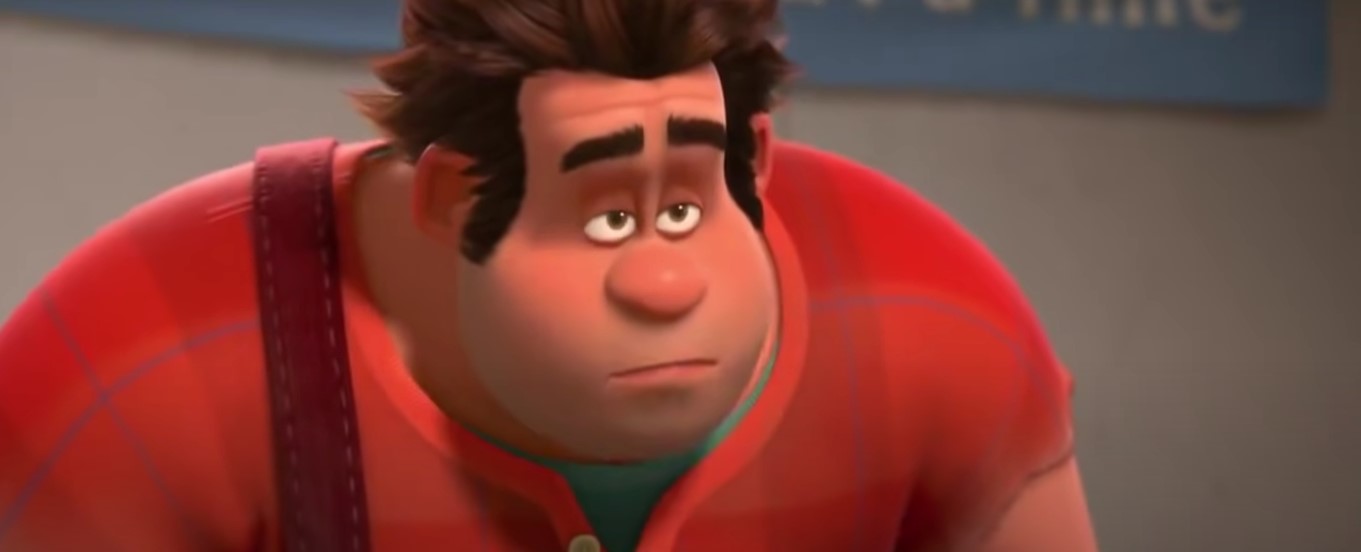 Like in 'Barbie,' Ralph in the computer-animated comedy film 'Wreck-It Ralph' lives in a supposedly fictional world. He is an Arcade video game character and the villain of the platformer game 'Fix-it Felix, Jr.' Having grown tired of the role, Ralph ventures out of his game, which is subsequently deemed as out-of-order. This prompts Felix, the game's hero, to embark on a search for him with the help of Sergeant Tamora Jean Calhoun, the main character of 'Hero's Duty.' Meanwhile, Ralph teams up with a girl named Vanellope von Schweetz to get back the medal with which he hopes to earn respect in 'Fix-it Felix, Jr.'
3. Clueless (1995)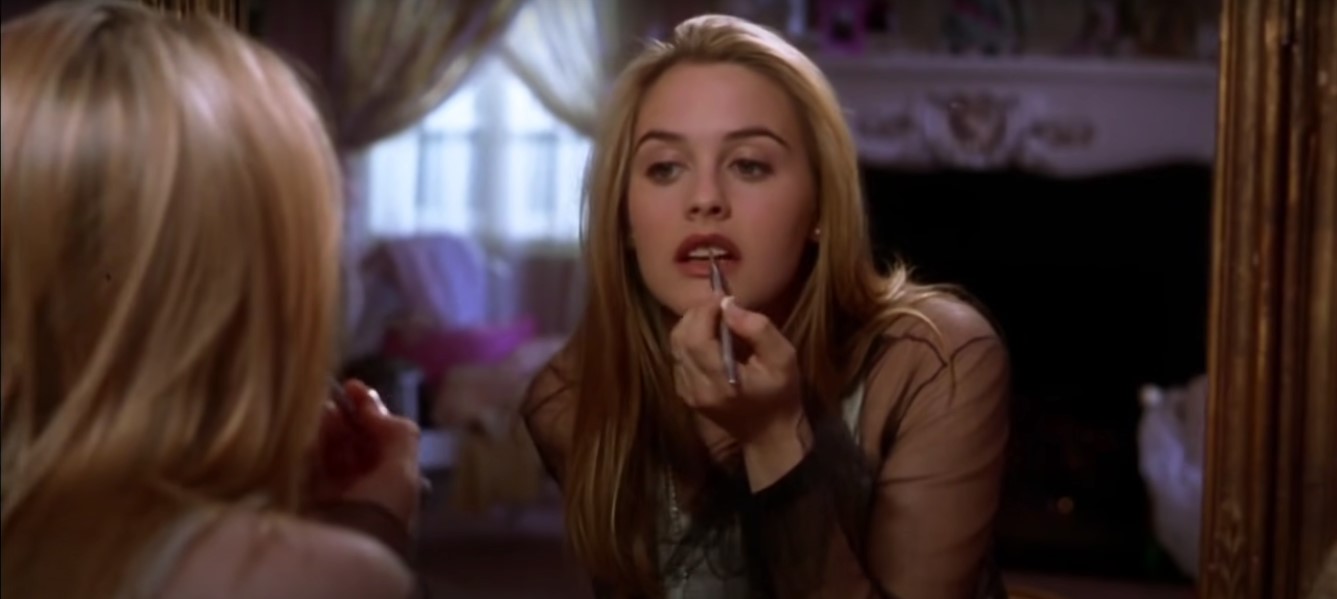 Loosely based on Jane Austen's 1815 novel 'Emma,' the coming-of-age teen comedy movie 'Clueless' stars Alicia Silverstone as Cher Horowitz, a stylish and popular teenager from Beverly Hills. The daughter of an affluent litigator, she discovers that she enjoys helping others after she schemes to bring two teachers together so she can get better grades to work out.
As Cher takes on what she calls projects, her relationships with people around her begin to change. For all intent and purpose, she embodies the Barbie spirit — kind, good-natured, and considerate. Moreover, like the Greta Gerwig directorial, 'Clueless' subtly explores social issues without actively criticizing anyone or anything. The film has since become a cultural phenomenon, impacting language, pop culture, fashion, and society.
2. Legally Blonde (2001)
The things we can say about Cher apply to Elle Woods (Reese Witherspoon) in 'Legally Blonde' as well. She has been the live-action representation of what Barbie is, at least before the 2023 'Barbie.' Elle is beautiful, good-natured, and cheerful, and because of all that, people underestimate her resourcefulness and intelligence. After her boyfriend breaks up with her before going to Harvard, Elle, determined to get him back, enters the university as a law student. Throughout the film, she fights an uphill battle against presumptions and prejudices while charming everyone around her with a smile.
1. Enchanted (2007)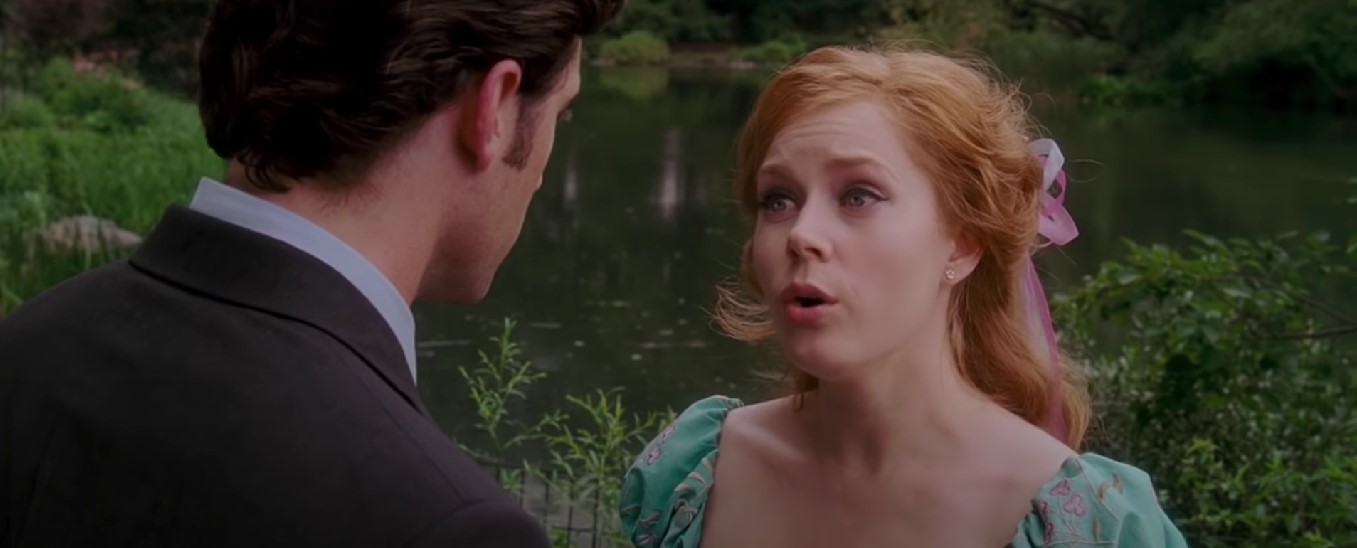 Like Barbie, Giselle (Amy Adams), the princess-to-be from the animated fairy tale kingdom of Andalasia, ends up in the live-action real world and embarks on a remarkable adventure after a very understandable panic attack. She is a composite of several Disney fairytale princesses, including Ariel from 'The Little Mermaid,' Cinderella, 'Snow White,' and Princess Aurora from 'Sleeping Beauty. However, what sets Giselle apart from these princesses is that she genuinely transforms into a three-dimensional character as the film progresses, just like Barbie does in the Margot Robbie-starrer.
Read More: Where Was Barbie Filmed?