Disney's 'Little Mermaid' is a fantasy coming-of-age musical film that revolves around Princess Aerial, a mermaid, daughter of King Triton. Having always been fascinated by the world beyond the sea and wanting to find out more about it, she makes a deal with the sea witch, Ursula. 'The Little Mermaid' was released in 1989 as an animated feature film – directed by John Musker and Ron Clements and featuring the voices of Jodi Benson, Samuel E. Wright, Pat Carroll, and Christopher Daniel Barnes. Its live-action adaptation was released in May 2023 and is just as captivating as the original animated film.
Directed by Rob Marshall, the film stars Halle Bailey, Jonah Hauer-King, Melissa McCarthy, Javier Bardem, and Noma Dumezweni in the cast. While there are some marked differences between the 1989 and the 2023 versions of 'The Little Mermaid,' both share their roots with the eponymous short story written by Hans Christian Anderson. If the fantastical elements of the film are something that you enjoyed, then we have a few more recommendations for you. You can watch these movies similar to 'The Little Mermaid' on Amazon Prime, Netflix, Disney+, or Hulu.
10. Where the Wild Things Are (2009)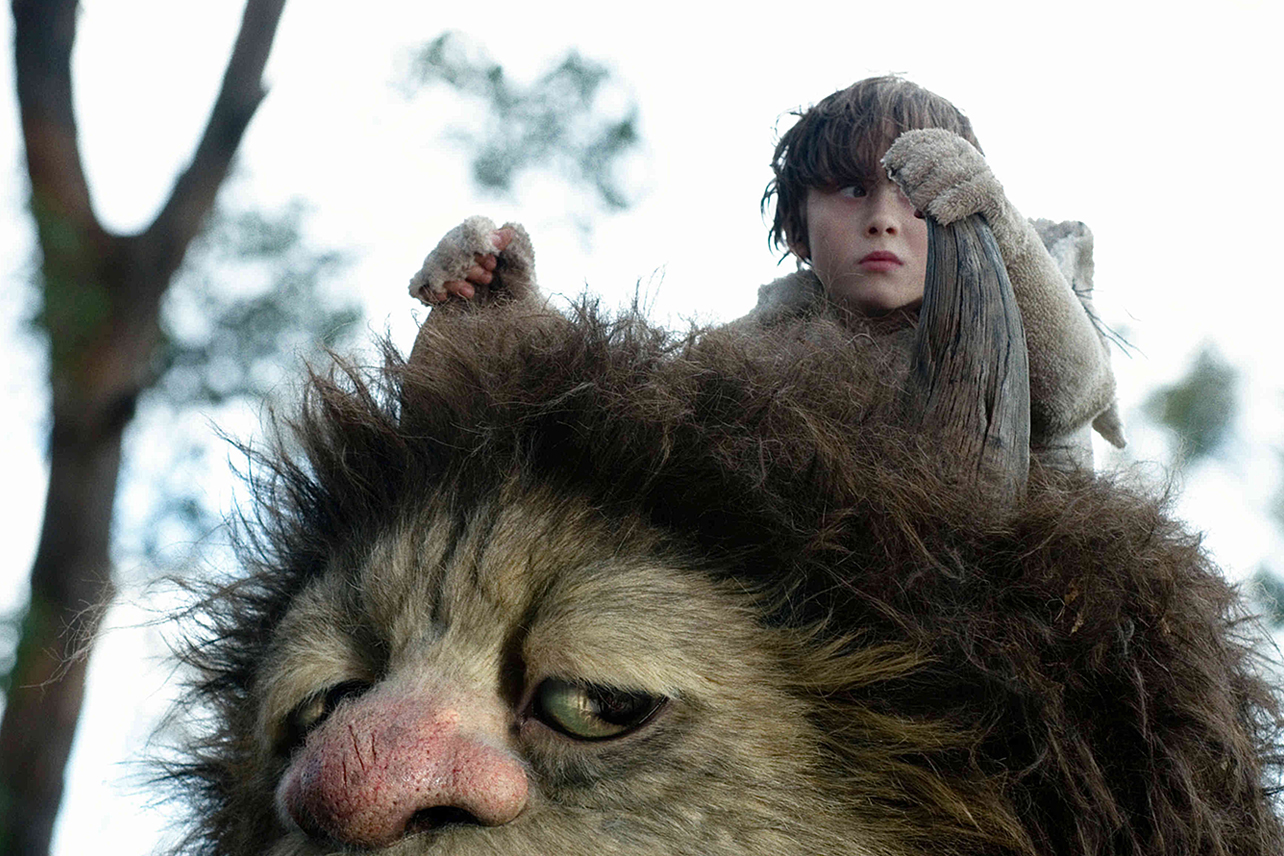 Directed by Spike Jonze, 'Where the Wild Things Are' centers around a boy named Max (Max Records), a lonely 9-year-old boy who lives with his divorced mother and older sister. Always feeling like he's in second place for everybody's attention, Max continuously throws tantrums around the house. But one night when things escalate and his mother shouts at him, Max runs away, only to find a boat at the edge of a pond that sails him away to the island of the Wild Things.
The Wild Things are seven large monsters that all live together, but there is discord between them because one of the Wild Things, Carol (James Gandolfini), always throws a tantrum and breaks things. When they suspect Max to be an outsider, fearing Carol's wrath, he tells them that he's a king with great mystical powers. 'Where the Wild Things Are' is based on an eponymous children's book by Maurice Sendak, in which Max also goes through an adventure in a strange and dangerous land, only to realize that the family he's left behind is important and only ever looked out for him, much like Aerial in 'The Little Mermaid.'
9. Turning Red (2022)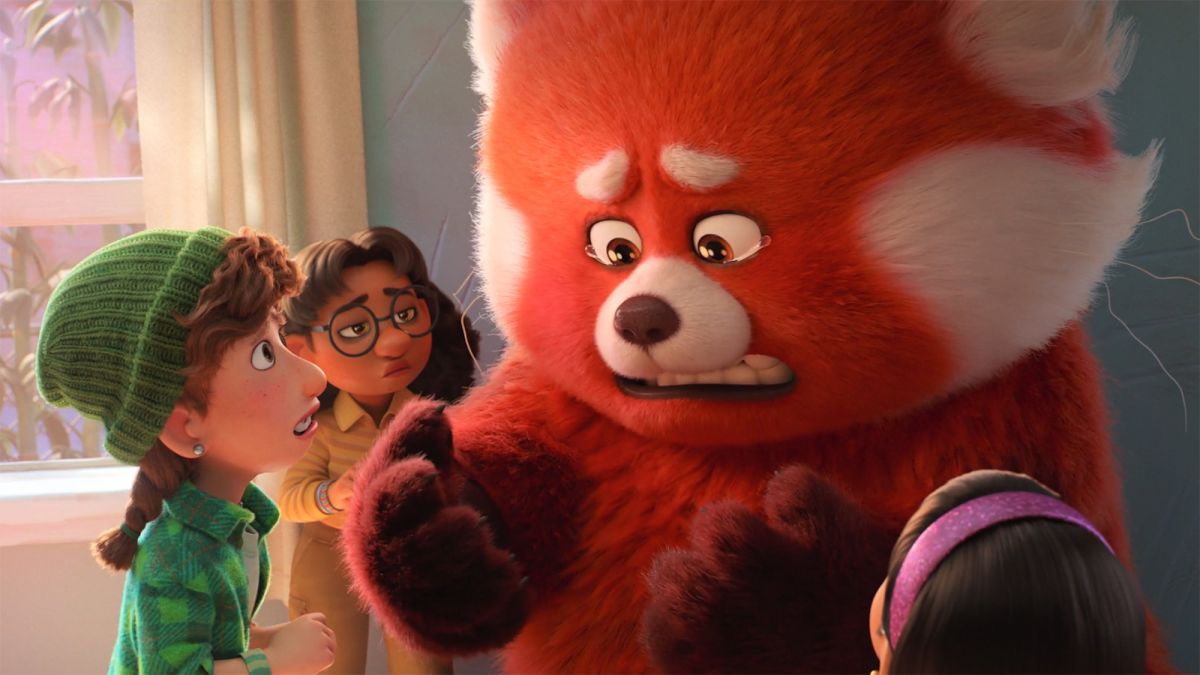 Directed by Domee Shi, 'Turning Red' is an animated comedy film that revolves around Meilin Lee (Rosalie Chiang), a 13-year-old Chinese American girl who lives with her parents and dreams of going to concerts and dating boys with her two best friends. But unknown to Meilin is the fact that every woman in their family gains the power to transform into a magical red panda on the cusp of puberty.
Unable to deal with her own conflicted emotions about her own mother as well as the fact that she can suddenly turn into a freakish creature, Meilin seeks to seal her panda form. The conflict between Meilin about what she wants to do and what her mother wants her to do in 'Turning Red,' as well as a magical physical transformation, will remind fans of Aerial's relationship with her father, King Triton, and her own transformation in 'The Little Mermaid.'
8. The Princess and the Frog (2009)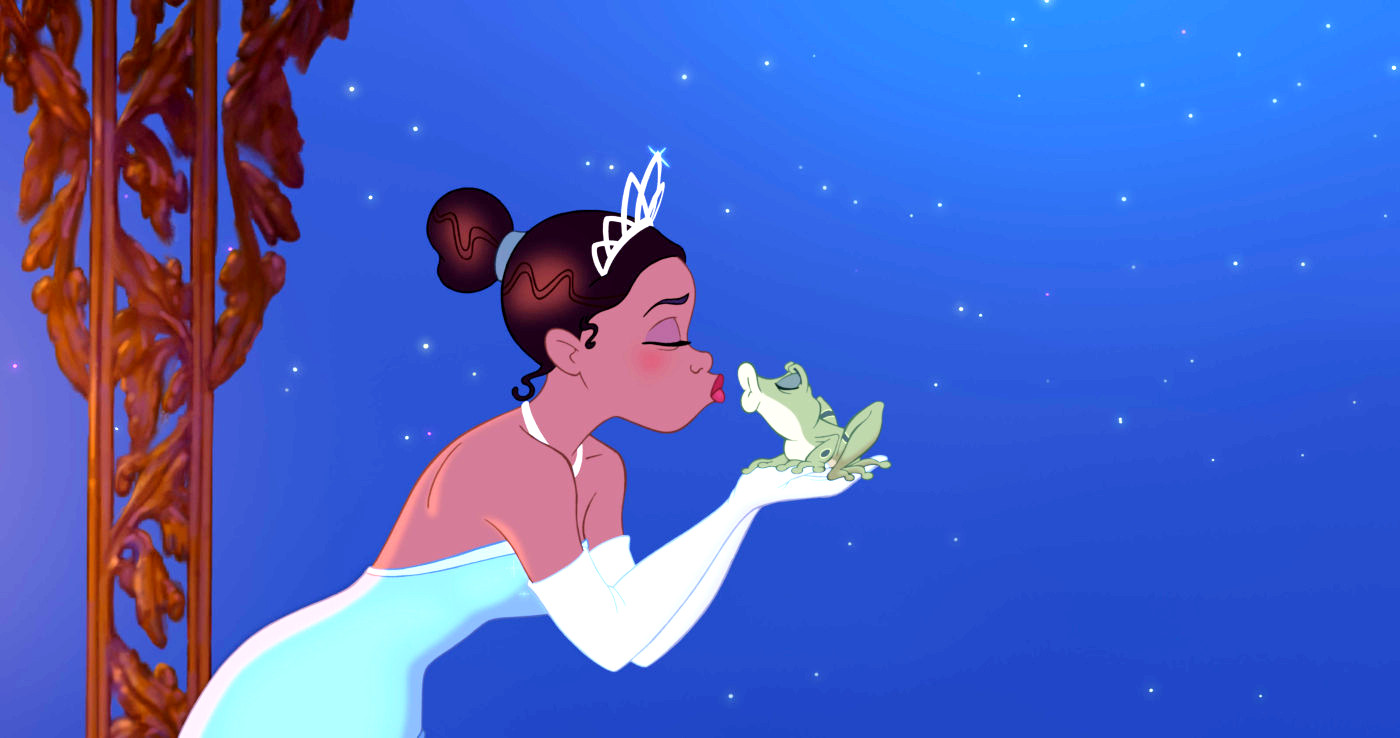 Tiana (Anika Noni Rose), a young woman dreams of opening her own restaurant in New Orleans. She's been planning and saving up for it for a long time and just needs a little more to buy an old mill she's set her eyes on. Her dreams finally seem in reach when her childhood friend and heiress, Charlotte La Bouff (Jennifer Cody), hires her to cook for a masquerade ball in honor of Prince Naveen (Bruno Campos) of Maldonia, Charlotte's would-be fiancé. But unknown to both of them, Naveen has been transformed into a frog and must kiss a princess to turn back into a human.
When Naveen mistakingly believes Tiana to be a princess, as she's dressed like one, and convinces her to kiss him, Tiana also turns into a frog. Now both of them must find a way to change back into their human forms before it's too late. 'The Princess and the Frog,' directed by John Musker and Ron Clements, is quite similar to 'The Little Mermaid' in the way that Prince Naveen is tricked by an evil practitioner of magic who only helps him to further his own plans.
7. Enchanted (2007)
'Enchanted,' directed by Kevin Lima, follows Giselle (Amy Adams), a girl from an animated, magical land where the animals talk and the dashing Prince Edward (James Marsden) is in love with her. Afraid that the prince will claim his throne when he marries Giselle, the evil Queen Narissa (Susan Sarandon) sends Giselle into the real world. There she meets Robert (Patrick Dempsey), a divorce lawyer, and his young daughter Morgan (Rachel Covey), who take her in to see how vulnerable and lost she is in the city. Much like Aerial in 'The Little Mermaid,' Giselle also travels from a magical realm to that of mortals, where she doesn't know how things work and ends up in danger because of it.
6. Treasure Planet (2002)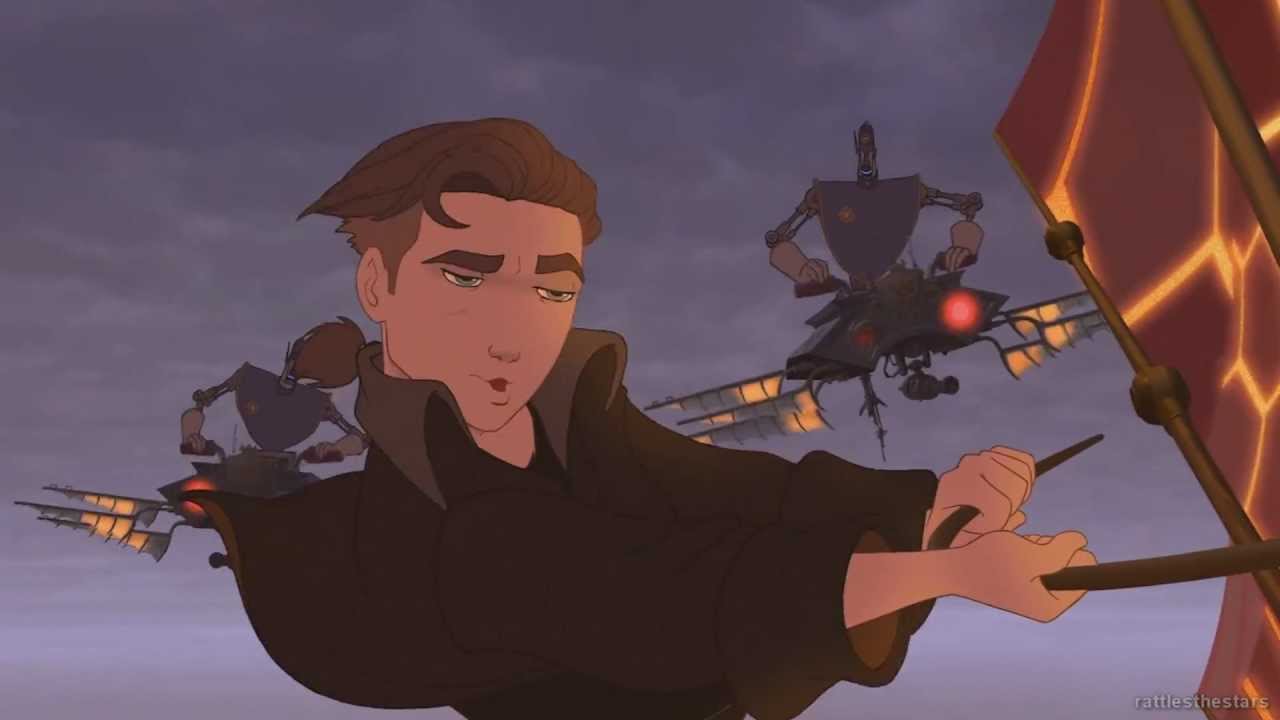 'Treasure Planet' revolves around Jim Hawkins (Joseph Gordon-Levitt), a reckless but intelligent teenager who's dissatisfied with the hand that life has dealt him. Dreaming of sailing the stars, Jim spends his days' skysurfing on his rocket-propelled sailboard. But when a dying old pirate knocks on the door of the inn, Jim helps his mother run and hands him the map to a fabled planet where the fearsome space pirate, Captain Nathaniel Flint, is said to have stored the treasure of a thousand worlds, Jim embarks on an adventure that will change his life forever.
'Treasure Planet,' directed by John Musker and Ron Clements, is another coming-of-age story. Jim and Aerial are quite alike, as they both of them dream of adventure and a life beyond what they know, and both of them bite off more than they can chew, facing betrayal along the way.
5. The Shape of Water (2017)
Directed by Guillermo Del Toro, 'The Shape of Water' follows Eliza Esposito (Sally Hawkins), a janitor at a secret government research facility, who comes across the Amphibian Man (Doug Jones), a water-bound, humanoid creature that is being experimented on. Taking pity on the creature, who cannot speak like her, she sets him free and smuggles him to her own apartment. There, both of them learn to communicate with one another and learn what's it like to have a companion for the first time who truly understands them.
Meanwhile, the while the government agents in charge of the facility go through hell and high water to capture the Amphibian Man once again. Though not exactly the same as 'The Little Mermaid,' 'The Shape of Water' does share many of the same themes – the feeling of otherness amongst your own people, which both Eliza and Aerial feel, as well as their escape from this feeling into an unfamiliar world.
4. Luca (2021)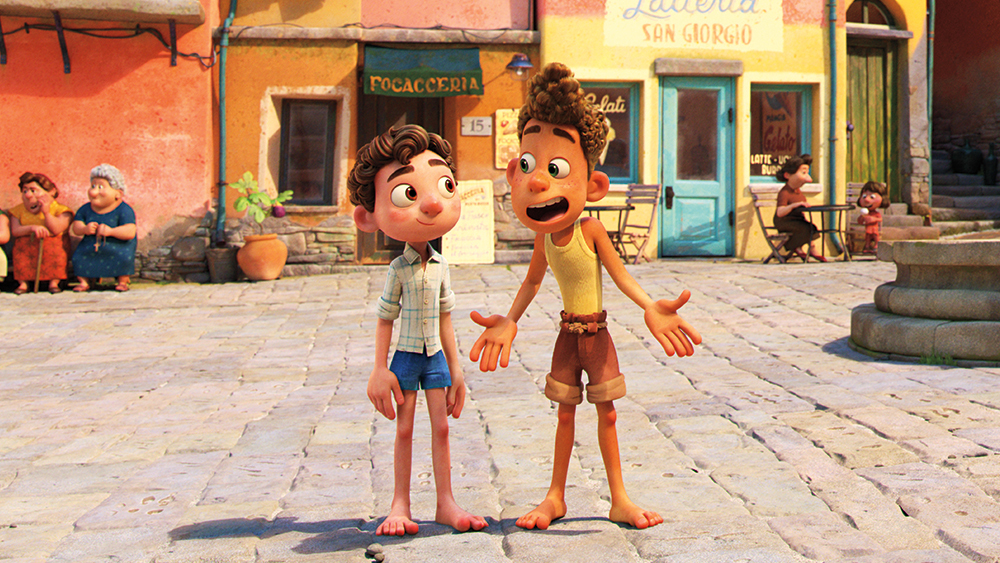 'Luca,' directed by Enrico Casarosa, centers around Luca Paguro (Jacob Tremblay), a young sea monster who lives off the coast of the Italian town of Portorosso. Though he's warned about not venturing out of the sea and near the town full of humans, Luca is encouraged to do so by Alberto (Jack Dylan Grazer), another sea monster who lives in an abandoned tower. Once on dry land, Luca discovers that he takes on human form, which remains intact as long as he remains dry.
Armed with this newfound ability, both Luca and Alberto seek out adventure on dry land. Though there is no sea witch involved, Luca is also able to freely take on human form and visits the human world much like Aerial. Both of them also face similar problems once on dry land due to their lack of knowledge about how humans culture and society.
3. Ponyo (2008)
Studio Ghibli's 'Ponyo' follows a goldfish princess (Noah Cyrus), who dreams of seeing the surface world, which has been strictly forbidden by her father, the wizard Fujimoto (Liam Neeson). Against his wishes, the princess swims up to the surface where she meets a young boy named Sosuke (Frankie Jonas), who gives her the name Ponyo.
Soon, the princess and the boy bond with each other, but Ponyo's father captures her and brings her back to their underwater kingdom. In a bid to see Sosuke again, Ponyo breaks free but also ends up inadvertently endangering Sosuke's village. Directed by Hayao Miyazaki, 'Ponyo' is quite reminiscent of 'The Little Mermaid,' as both Ponyo and Aerial are undersea princesses who are curious about the surface world and end up falling in love with a human boy.
2. Tangled (2010)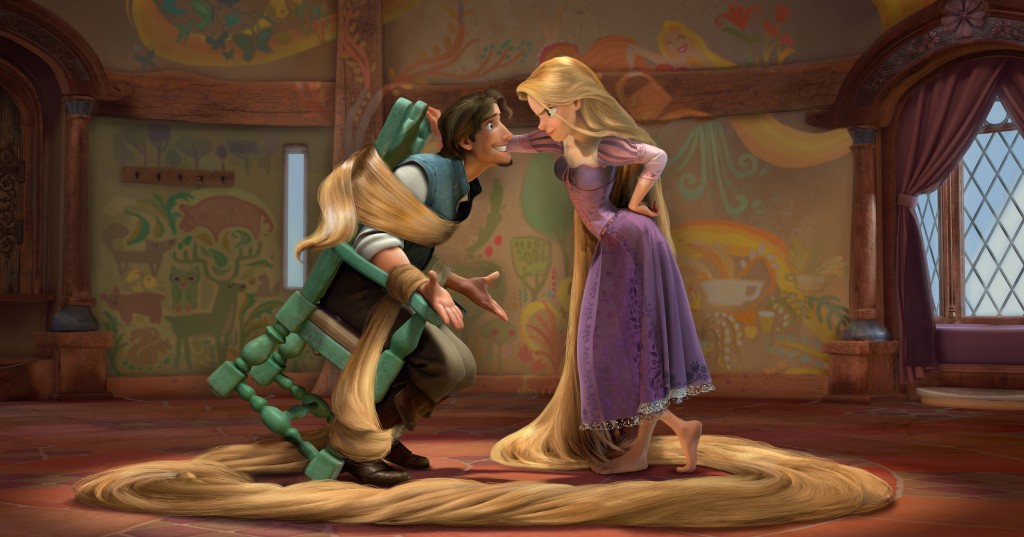 Directed by Nathan Greno and Byron Howard, 'Tangled' follows the adventure of Rapunzel (Mandy Moore), a young girl with magical, golden hair who is kept locked away in a tower by her mother, Gothel (Donna Murphy). Curious about the outside world, she escapes the tower with the help of a thief named Flynn Rider (Zachary Levi), who is on the run from the authorities. However, unknown to Rapunzel, Gothel is, in fact, a witch who kidnapped her when she was a baby for the power of her hair. Much like Aerial, Rapunzel is also a princess who is tricked and used by an evil witch for her own nefarious purposes.
1. Encanto (2021)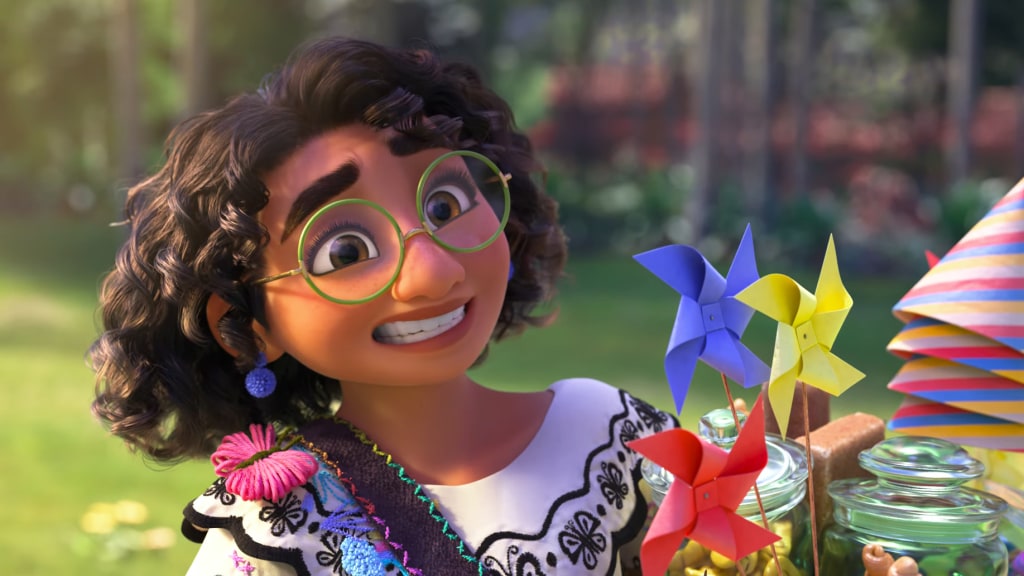 'Encanto,' directed by Byron Howard and Jared Bush, revolves around Mirabel Madrigal (Stephanie Beatriz), the only one in her extraordinary family who hasn't been bestowed with powers at her coming-of-age ceremony by the magical land they live on deep in the Colombian mountains named Encanto. Though used to this fact by now, Mirabel feels alienated from her family members, and when the Madrigals' gifts start to malfunction, it is up to Mirabel to save them.
Though the premise of 'Encanto' and 'The Little Mermaid' is drastically different, both Aerial and Mirabel seek to transform themselves – Aerial by becoming human and Mirabel by gaining a magical ability – because they feel discontent and different in the environment they have grown up in, and only wish for acceptance of who and what they are.
Read More: Best Mermaid Movies Ever Made