Netflix's 'The Lincoln Lawyer' follows defense lawyer Mickey Haller as he tackles complicated cases, representing people accused of violent crimes. In the second season, Haller represents Lisa Trammel, charged with murdering Mitchell Bondurant, a wealthy man with whom Lisa had been at odds. While trying to save his client, Haller also tries to get to the bottom of the mystery. Finding the real killer would help prove Lisa's innocence, but several factors get involved in the case, making it difficult for him to do things his way. One of those factors is Henry Dahl. Here's everything you need to know about him. SPOILERS AHEAD
Is Henry Dahl Real?
Henry Dahl is a fictional character based on Herbert Dahl, the character created by Michael Connelly in his book 'The Fifth Witness.' In the Netflix series, Dahl is a podcaster who shows up with the bond money of $200,000 required to get Lisa Trammell out on bail. Dahl makes a deal with Lisa about the rights of her story, not knowing that she had already signed an agreement with Haller about it.
Despite Haller's warnings, Dahl goes forward with producing the project. Later, Haller discovers that the deal he had signed with Lisa is missing, which could be Dahl's doing. He knew that Haller kept Lisa's files in his car. Apart from being a nuisance, Dahl also catches Haller's interest when the lawyer wonders how a podcast producer had $200,000 lying around to help a stranger. He knows that there are bigger things at play with Dahl, but he hasn't figured it out yet.
In the books, Dahl is a movie producer who becomes interested in making a movie on Lisa's story. It is unclear whether Connelly based him on a real person, but it could be a representation of Hollywood's obsession with turning every true crime story into a movie, a TV show, or a podcast.
Is Murder on the Hudson Real?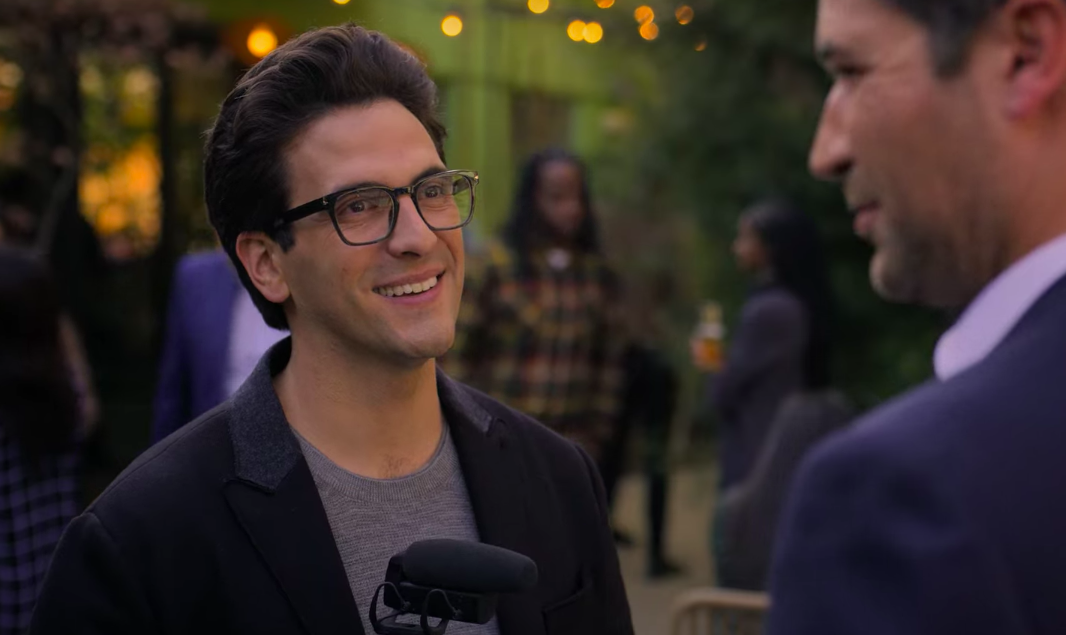 When Henry introduces himself in 'The Lincoln Lawyer,' he mentions the podcast he recently worked on, 'Murder on the Hudson.' He claims it got rave reviews and was a huge hit, but no one seems to have heard of it. Besides mentioning the name, Henry doesn't reveal what the podcast was about, so it's difficult to pinpoint whether it's a real podcast. However, considering that 'The Lincoln Lawyer' is a fictional series, we can say that 'Murder on the Hudson' is a made-up title too.
The most recent case about death on the Hudson River, which got a lot of press and had podcasts, articles, and a TV episode about it, is that of Angelika Graswald. In 2015, she was arrested for the murder of her fiancé, Vincent Viafore, who died by drowning in the Hudson River. Graswald and Viafore went on a kayaking trip from the west bank of the Hudson to spend the day on an island. Later that evening, Graswald called 911 in a panic, claiming that Viafore's kayak flipped over and he needed help.
When the cops arrived on the scene, and an investigation ensued, Graswald quickly fell under suspicion. Soon after, she was arrested and reportedly implicated herself in the interrogation. Eventually, she pled guilty to criminally negligent homicide. Reportedly, she admitted to causing "Viafore's death by removing the plug from his kayak and by being aware that he was not wearing a life vest and that the water was dangerously cold and rough." She was released on parole after serving 31 months in Orange County Jail and one month in Bedford Hills Correctional Facility. While it's unclear which case was covered in Henry Dahl's 'Murder on the Hudson,' Graswald's case could have been it.