Apple TV+'s comedy-drama series, 'High Desert,' stars Patricia Arquette as Peggy, an addict who tries to turn her life around after her mother's death. After one of her friends is left in the lurch by a private investigator she'd hired, Peggy realizes that she could be a PI. She starts working at an agency and tries to bring in business. Her main target is an ex-news anchor who now goes by Guru Bob and is involved in all sorts of illegal stuff. Meanwhile, Peggy also has a complicated relationship with her siblings and her husband, who is fresh out of prison and wouldn't divorce her.
Created and written by Nancy Fichman, Katie Ford, and Jennifer Hoppe-House, the show plays with dark comedy to deliver an engaging story. Set in the desert of California, the story has a very realistic touch, especially for the characters who feel like they are straight out of real life. If this makes you wonder whether the show is based on a true story, here's what you need to know about it.
Is High Desert A True Story?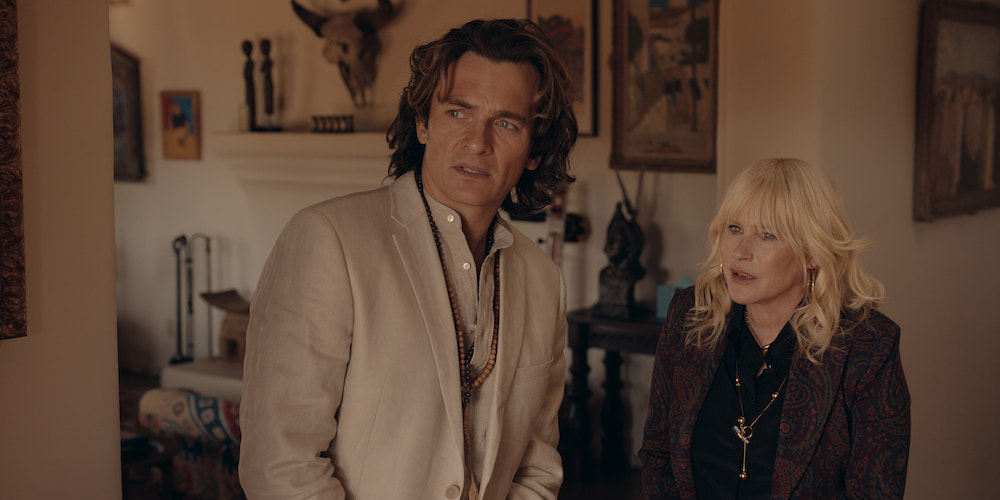 No, 'High Desert' is not based on a true story. However, the characters in the show are sketched around real people. In an interview with The LA Times, Patricia Arquette revealed that the character of Peggy was inspired by co-creator Nancy Fichman's sister, Marjorie, who struggled with addiction. Arquette revealed that Fichman once mentioned that her sister talked about becoming a PI, which the writer thought was "crazy but also the sanest thing she'd ever said."
The story was written years ago but underwent many changes before it became a TV show. Arquette had been involved with the project from the beginning. "We went back and forth on it and changed it a lot. [She was involved in] giving writing notes, helping get set up, helping to pitch and make it happen," the Academy Award-winner said.
To play the character of an addict, Arquette tapped into her personal experience. "I had also known a lot of addicts growing up who died and who had wonderful, beautiful, incredible qualities. They were brilliant people, but also they would steal your guitar when you turned around," she said. She also connected with Peggy's loss of her mother. "Though the series was fun to do, it was also sad. I'd lost my sister Alexis, who'd always kind of gathered these broken bird people. And I'd lost my mom, [so] there was a lot of crossover. That deeper stuff was there. We wanted to celebrate all these people we loved even though we knew they were disasters," she added.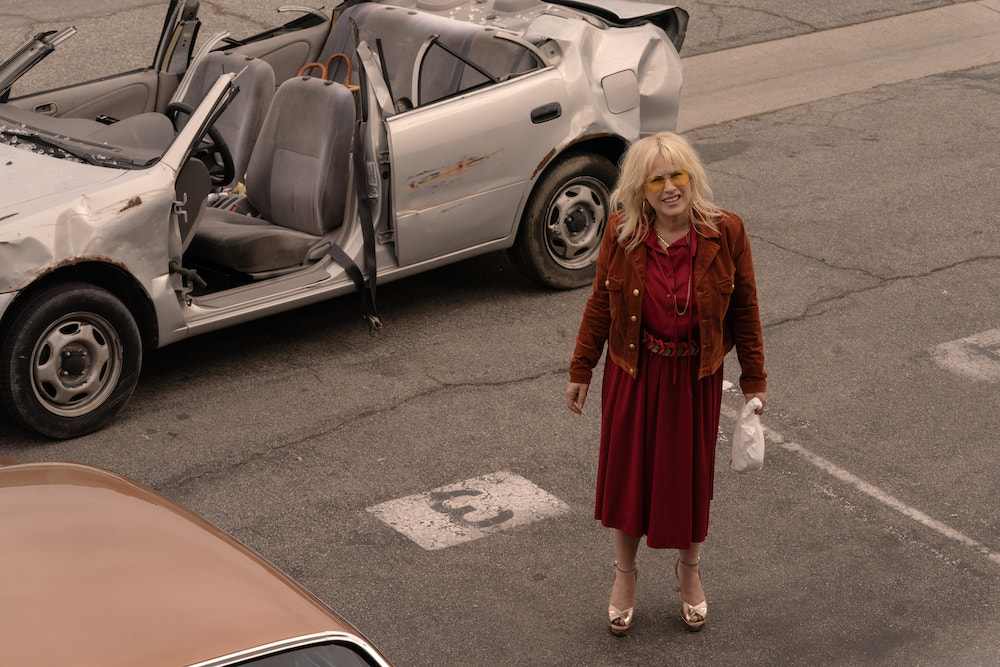 Calling it " counterculture comedy," Arquette explained how it presents two different types of people, most notably seen in the difference between Peggy and her siblings. "Peggy's trying to hustle and use all of her skills to get her needs met and make some money. And she's one of these people that's living in this fringe world of the desert. And her sister is the other part of the desert — the spas and the golf course and the Mercedes and the wealthy people," she said.
Ultimately, the show is about love and grief, seen through the lens of chaos and comedy. Arquette noted that in tough times like ours, we all need to laugh, and 'High Desert' brings that relatability where people can see their own stories or of someone they know, making it a more intimate experience for them. "I think we'll recognize different people, oddballs in your own family, and little sprinklings throughout this. There's just a lot of love in this show and a lot of twists and turns because all these people are wackadoo, and the choices that they make are bonkers, and that kind of informs where the plot ends up going," Arquette said.
With all this in mind, we can say that while 'High Desert' is not inspired by a true story, it feels real because the show's creators have infused it with real details and storylines. It might be a fictional story, but it is rooted in reality, making it such a fun and engaging show to watch.
Read More: Where is High Desert Filmed?