Directed by Adam Randall, 'I See You' is a 2019 horror thriller film. When a young boy suddenly goes missing in Northeastern Ohio, it brings back the painful memories of 15 years earlier for the local residents when several young boys went missing under similar circumstances, and only two of them were found alive. Police detective Greg Harper (Jon Tenney), whose family has begun falling apart after the revelation about his wife's infidelity, is tasked to find the boy. Teaming up with Spitzky (Gregory Alan Williams), the veteran detective who investigated the kidnappings 15 years ago, Greg tries to find out whether this is the job of a copycat or the original killer is still out there. Meanwhile, two young people sneak into the Harper home and start living there.
As the narrative of 'I See You' deals with themes that seem to be drawn straight from news bites, many of you must be wondering whether it is inspired by actual events. This is what you need to know about it.
Is I See You a True Story?
No, 'I See You' is not based on a true story, though like any other great film, it has elements of truth embedded into it. Randall developed the film from the script penned by actor, screenwriter, and filmmaker Devon Graye.
In an interview with The Movie Waffler, Randall explained how he got involved with the project. "I was sent the script by the sales team, who are a UK-based company," he stated. "I read it that day and then again that night. I could not stop thinking about it. I spoke to Matt Waldeck, the producer, the next day and told him how much I loved it, how I envisioned it, and he asked me to come on board. It was as quick and easy as that. The difficulties started further down the line in trying to make the film with the budget and time we had. It was another film that fell apart and had to be rebuilt piece by piece."
In a separate interview with Scream magazine, Randall credited Graye for the big twists in the story but proceeded to add that he struggled to find a balance between the unpredictable twists and not overusing the plot device, so the audience remained interested.
"It was definitely a challenge," the filmmaker explained. "I think the big twists in it were in the script so I can't take the credit for those. That was all Devon Graye's doing. But how we achieved that and how we made it feel believable and satisfying, that was the real challenge for me. And also, every time you read the script and analyzed it and broke it down, you kept asking yourself, "How does that make sense? Surely the audience would know that!" And then there were also moments of deep clarity like three days before the shoots where I would be like, 'Holy s(expletive)! This doesn't make any sense at all. We've got to change it.'"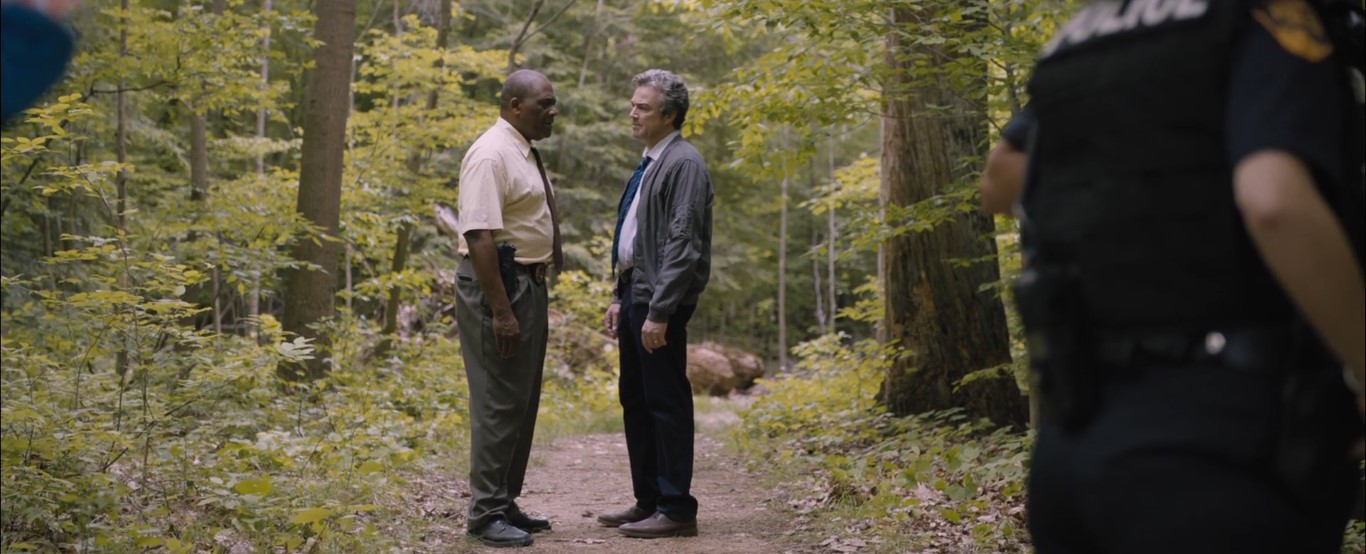 Through these changes, he sharpened what was already a remarkable script, and the end result is for everyone to see. Tenney revealed to Scream during the same interview that Randall would often get together with him and other actors and speak to them about their respective characters. This gave him an understanding of these characters that he previously didn't have because the actors often saw things about their characters that Randall didn't.
"… That was really challenging, but the joy of making it was creating this puzzle and trying to envisage how the audience was going to react," the director added. "And then I'm hoping that people will want to go back and watch it a second time to try and spot things that maybe they didn't notice the first time round as there are so many little misdirects in there."
'I See You' has one of the most jarring and impactful twists in the history of cinema, even though the film's box office numbers don't reflect how well-made it is. Randall cited films like 'Fight Club,' 'Memento,' 'The Usual Suspects,' 'The Handmaiden,' 'The Sting,' 'Seven,' and 'Oldboy'as some of his favorite films with big twists. The phrogging is based on a real-life thing where people secretly enter other people's homes and live there. Much of the rest is the product of creative liberty on the part of the director and screenwriter.
Read More: Where Was I See You (2019) Filmed?