Portrayed by Ice-T, Odafin "Fin" Tutuola is one of the important characters in 'Law & Order: Special Victims Unit.' Introduced in the second season premiere, Fin used to be an undercover police officer associated with the Narcotics Department before joining Manhattan's SVU. Aside from Mariska Hargitay's Olivia Benson, Fin has been the most constant aspect of the series since its premiere. Over the years, he rose through the ranks to become a sergeant and second-in-command of the unit after Olivia. If the recent events have made you wonder whether Ice-T is leaving 'Law & Order: Special Victims Unit,' we got you covered. SPOILERS AHEAD.
What Happened to Sergeant Odafin Tutuola?
As 'SVU' returns after the holiday hiatus in its 24th season. Olivia is attacked by members of the Dominican gang BX9 and barely survives the encounter by shooting one of her attackers in the kneecap. Meanwhile, the SVU unit in the Bronx is completely in shambles after the expulsion of several of its members. Chief Tommy McGrath requests Olivia to go to the Bronx, take over from the FBI, and fix things there. Olivia is initially reluctant, but after the attack, she resolves to go to the Bronx and take on the violent gang on their own turf. For this, Olivia recruits the help of Captain Mike Duarte of the Bronx gang division.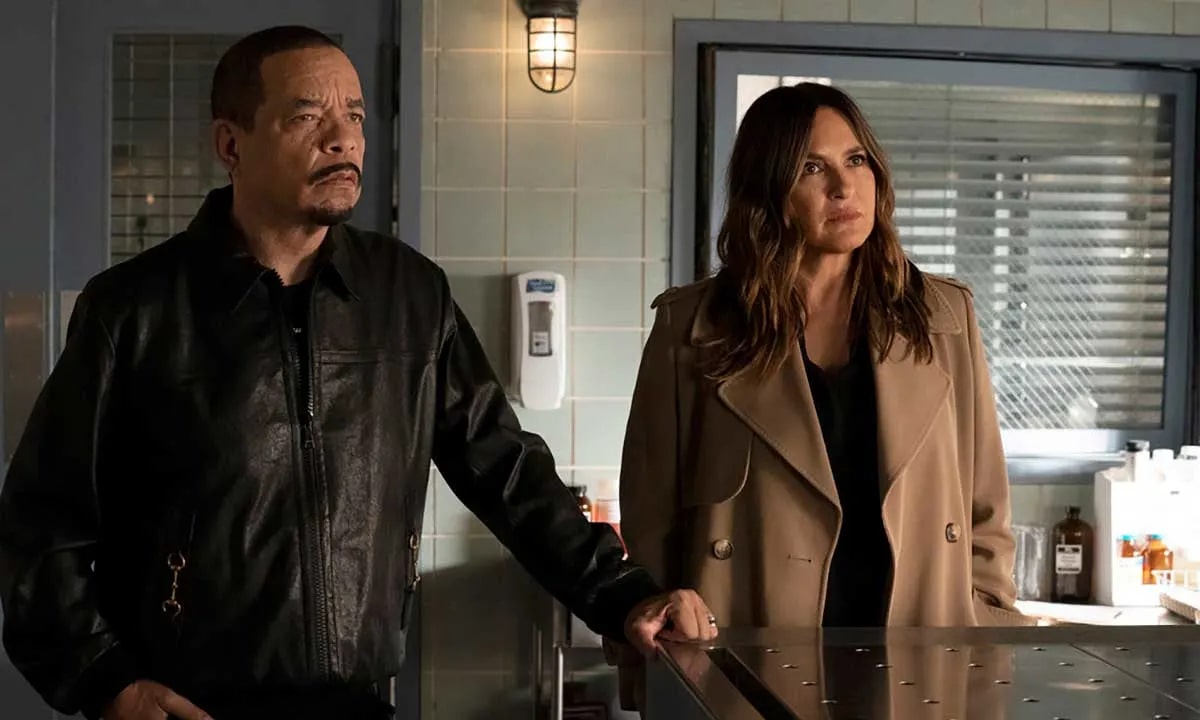 Upon arriving at the Bronx, Olivia and Fin realize that the situation is worse than they feared. With the help of Detective Terry Bruno, they solve a case where a person haS been wrongfully incarcerated for sexually assaulting multiple deaf young women. Fin and the team find the culprit after the latter kills for the first time. As the episode ends, Olivia puts Fin in charge of rebuilding the Bronx's SVU.
Is Ice-T Leaving Law & Order: Special Victims Unit?
No, Ice-T isn't leaving 'Law & Order: Special Victims Unit' anytime soon. He genuinely loves the character and seems to have plans for portraying Fin for years to come. Over the years, rumors about Ice-T's possible exit from the 'Law & Order' universe have circulated multiple times. In February 2021, he started promoting 'The Mediator,' a show where the rapper serves as the mediator in various civil disputes, prompting people to believe that his exit from 'SVU' was imminent.
That didn't happen, and Fin continues to be an integral part of the show. The fans wondered once more if Ice-T was leaving the series after season 22 episode 2, 'Ballad of Dwight and Irena,' aired. There, Fin becomes a person of interest in a shooting-related investigation. However, he is later proven to be innocent.
In an interview with Mashed, the actor-rapper reflected on how he would want to exit the series. "Oh, if I got to go, I want to go in a blaze of glory," he stated. "Blow me up in a car. I want to be murdered … I say that, but [I'm] in the Wolf Universe. You understand? 'Law & Order' could end and I could be climbing a ladder on 'Chicago Fire.' I could be over on ['Criminal Intent'], so maybe I don't want to die. As it stands now, the last pickup was for three seasons. We have one more season that's definite, then we'll see what happens. This last season has been our best season in a long time, as far as ratings go."
Ice-T continued, "We'll see. I don't have any plans of going anywhere. I'm able to do my music, still tour over hiatus, still do Cheerios, still do all these things, and I still enjoy doing it. I don't have any plans to change," In an August 2022 Tweet, Ice-T revealed that he was aware of these speculations about his departure every time he does something else and points outs that he is often busy doing 20 different things simultaneously.
Read More: When and Why Is Kelli Giddish's Amanda Rollins Leaving Law & Order SVU?