Portrayed by Jasmine Batchelor, Tonie Churlish is one of the important characters in 'Law & Order: Special Victims Unit.' She is currently a plainclothes officer attached to the Manhattan Special Victims Unit. She was previously posted at the Bronx Special Victims Unit, where she was one of the few uncorrupted officers and didn't get along with everyone except maybe Detective Terry Bruno, who is not only incorruptible but also vocal about it. Churlish meets Captain Benson and Sergeant Tutuola after they arrive to get the Bronx unit in shape in season 24, episode 10 ('Jumped In').
At Bruno's suggestion, Benson opens the investigation on a closed rape case. Churlish's contribution proves to be vital in the eventual arrest of the real culprit, earning Benson's attention. She eventually transfers to Manhattan from the Bronx, becoming part of Benson's team. If the recent events depicted in 'SVU' have made you wonder whether Batchelor is leaving the show, here is what we think. SPOILERS AHEAD.
What Happens to Detective Tonie Churlish?
In season 24, Manhattan SVU is undergoing a transition period. Following Rollins' departure, three new detectives are recruited. Besides Bruno and Churlish, there is also Grace Muncy, a former member of the gang unit in the Bronx. After joining the Manhattan SVU, Muncy grows close to fellow SVU detective Joe Velasco. Churlish records a conversation between Velasco and a gang member, during which he talks about killing people in the past. She later gives the recording to Benson, getting Velasco in trouble. Although Velasco has made amends with Churlish, Muncy holds a grudge on his behalf.
In episode 17, titled 'Lime Chaser,' the frosty relationship between Churlish and Muncy worries Benson, so she asks Bruno to take Churlish to the same bar Muncy and Velasco frequent. Not long after, Muncy's younger brother, Teddy, shows up at the bar and hits on Churlish.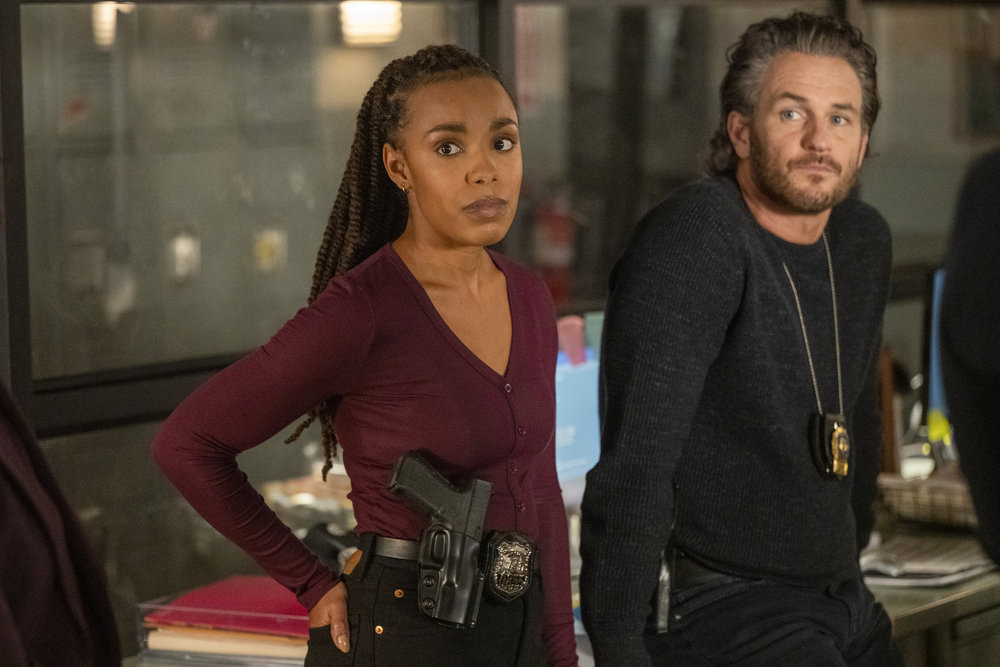 The following morning, the SVU deals with their newest case. A redheaded woman named Abby was raped by two Canadian men staying at a high-end hotel. As the SVU investigates, they discover that there is a network of bartenders and hotel employees that drug women and deliver them to their clients. Teddy becomes part of the investigation after his photo is found with the bartender who served Abby drinks before she lost consciousness.
With the hopes of proving herself to Benson, Churlish works together with Teddy to act as bait. Benson reluctantly agrees to the idea. However, even though Churlish doesn't drink the tequila that the bartender serves her, she still ends up being drugged because they were in the lime slices. She is subsequently taken to a hotel room where Teddy is waiting for them, as he had earlier shown the bartender a photo of Muncy and told him that he needs a girl who looks just like that for his friend's bachelor party.
The man who brings Churlish to the hotel tries to rape her, but Teddy fends him off. After Churlish regains consciousness, she collects her own urine, knowing that the residue of the drug will be there. The NYPD subsequently arrests the heads of the network — siblings Sunil, Rav, and Asha Patesh, while Interpol catches the two Canadian men who raped Abby.
Is Jasmine Batchelor Leaving Law & Order: SVU?
It's unlikely that Batchelor is leaving 'Law & Order: SVU.' At the end of the episode, Churlish's relationship with Muncy is on the mend. She also has a candid conversation with Benson, who says that she must now win back her trust, asking the younger woman to evaluate whether she is at the Manhattan SBU for the right reasons and not for promotions.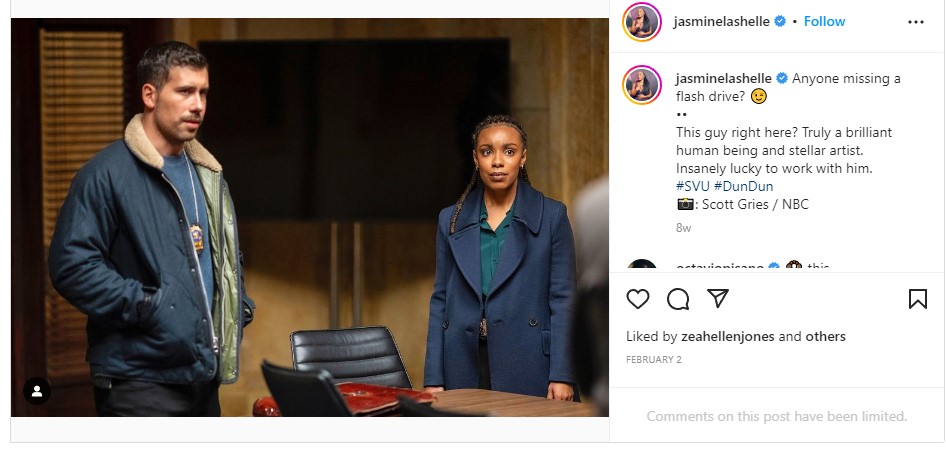 Batchelor began her screen career with the short film '18 Actors,' she has since appeared in 'Miss 2059,' 'The Good Fight,' and the film 'The Surrogate.' She also portrays the recurring character Courtney in 'New Amsterdam.' Her upcoming projects include films 'I'll Be There' and 'Three Birthdays.'
Read More: Who Is Detective Terry Bruno in SVU? Who Plays Him?