Jennifer Love Hewitt's Maddie Buckley is introduced in the second season of FOX's action series '9-1-1.' Maddie eventually forms a relationship with her brother Evan "Buck" Buckley's colleague Howard "Howie"/"Chimney" Han and they eventually welcome their daughter named Jee-Yun Buckley Han. Maddie's pregnancy in the series coincided with Jennifer Love Hewitt's pregnancy in real life. The actress gave birth to her third child Aidan James in 2021. As Maddie settles in at a new home with her partner Chimney, the viewers are wondering whether the actress is pregnant again. Well, here's what we can share about the same!
Is Jennifer Love Hewitt's Maddie Pregnant in Real Life?
No, Jennifer Love Hewitt is not pregnant in real life. Soon after Hewitt's return to the series after her maternity leave, the admirers of the actress and the show have been wondering whether Hewitt is pregnant again. However, the actress hasn't announced such a pregnancy, which indicates that she isn't pregnant with her fourth child. Since the actress had announced her third pregnancy through social media, the lack of such an announcement seemingly makes it clear that the actress and her husband Brian Hallisay aren't expecting another baby. Along with Aidan, the couple also shares their life with daughter Autumn James and son Atticus James.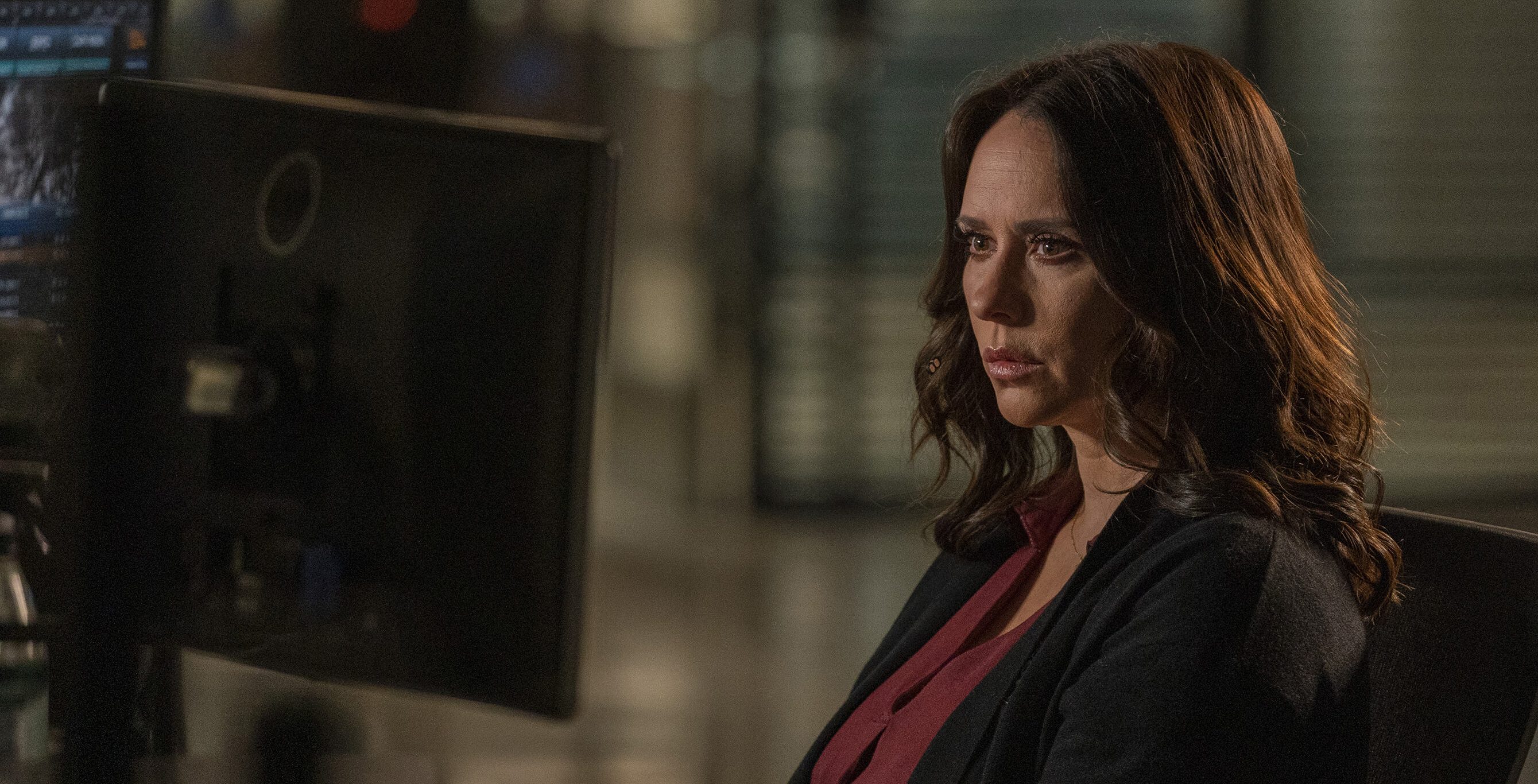 In addition, Hewitt had previously announced that her third child would be her last. "I'm pretty sure. I don't think I could do another one. I think five is a great number," the actress told People in May 2021 along with the announcement of her third pregnancy. "We had always been open to a third, but definitely didn't think in the crazy year that the entire world was having that it would necessarily be this moment. I feel like we've been able to so far raise two really special kids who will be great role models. This has been such a pleasant, beautiful, surprising gift in this time to be able to get to do all that again with another little human," Hewitt added.
Hewitt gave birth to Aidan in September 2021. Along with her character Maddie, the actress also dealt with postpartum depression. "[…] I also ended up sort of being on my own postpartum journey as I was filming her [Maddie's] postpartum episodes. It was very interesting timing throughout the whole thing for her and I. It was actually very helpful. My postpartum was sort of rushed through because I had to give it all to Maddie. [Playing that character] gave me a place to put all the emotions. So it helped me, in real life, push through it probably a lot faster than I would have. I was very grateful for that," Hewitt told TVLine about playing Maddie after giving birth to Aidan.
Like Hewitt, Maddie doesn't have any plans to become a mother again, at least for now. She recently moved into a new house with her partner Chimney and their daughter Jee-Yun. After struggling really hard due to postpartum depression, her priority is expected to be settling in at the new house and being a commendable mother to Jee-Yun rather than planning to welcome another child. Therefore, the admirers of the actress and the character may not need to expect both of their pregnancies. In the upcoming episodes of the series, we may see how Maddie forms an endearing bond with her daughter to compensate for the time she was away from the latter.
Read More: Who Plays Christopher in 9-1-1? Does He Have Cerebral Palsy in Real Life?