The second episode of AMC's drama series 'Lucky Hank' revolves around William Henry "Hank" Devereaux, Jr., who re-valuates his life as a writer upon meeting his friend and renowned author George Saunders. Hank sits down to start writing his second novel, only to fail to write a single word. Saunders' success and fame start to annoy Hank, especially since he couldn't be a successful author despite becoming a writer along with the former around the same time. While the professor is dealing with his jealousy, his wife Lily Devereaux tells him that their daughter Julie Devereaux is seemingly pregnant. But is she actually pregnant? Well, here's everything you need to know about the same! SPOILERS AHEAD.
Is Julie Pregnant?
No, Julie is not pregnant. In the second episode, while Hank is dealing with his renewed friendship with George Saunders, Lily tells her husband that Julie has "big news" for them. Since their daughter and her partner Russell have been living together for a while, Lily thinks that the big enough news has to be her becoming pregnant. Lily must have been awaiting to become a grandmother, which is evident in her reaction to what Julie tells her. The high school vice-principal learns how to say "grandmother" in several languages in her excitement. She cannot contain her joy of believing that she is becoming a grandmother as she tells Hank that Julie is pregnant without waiting for hearing the same from their daughter.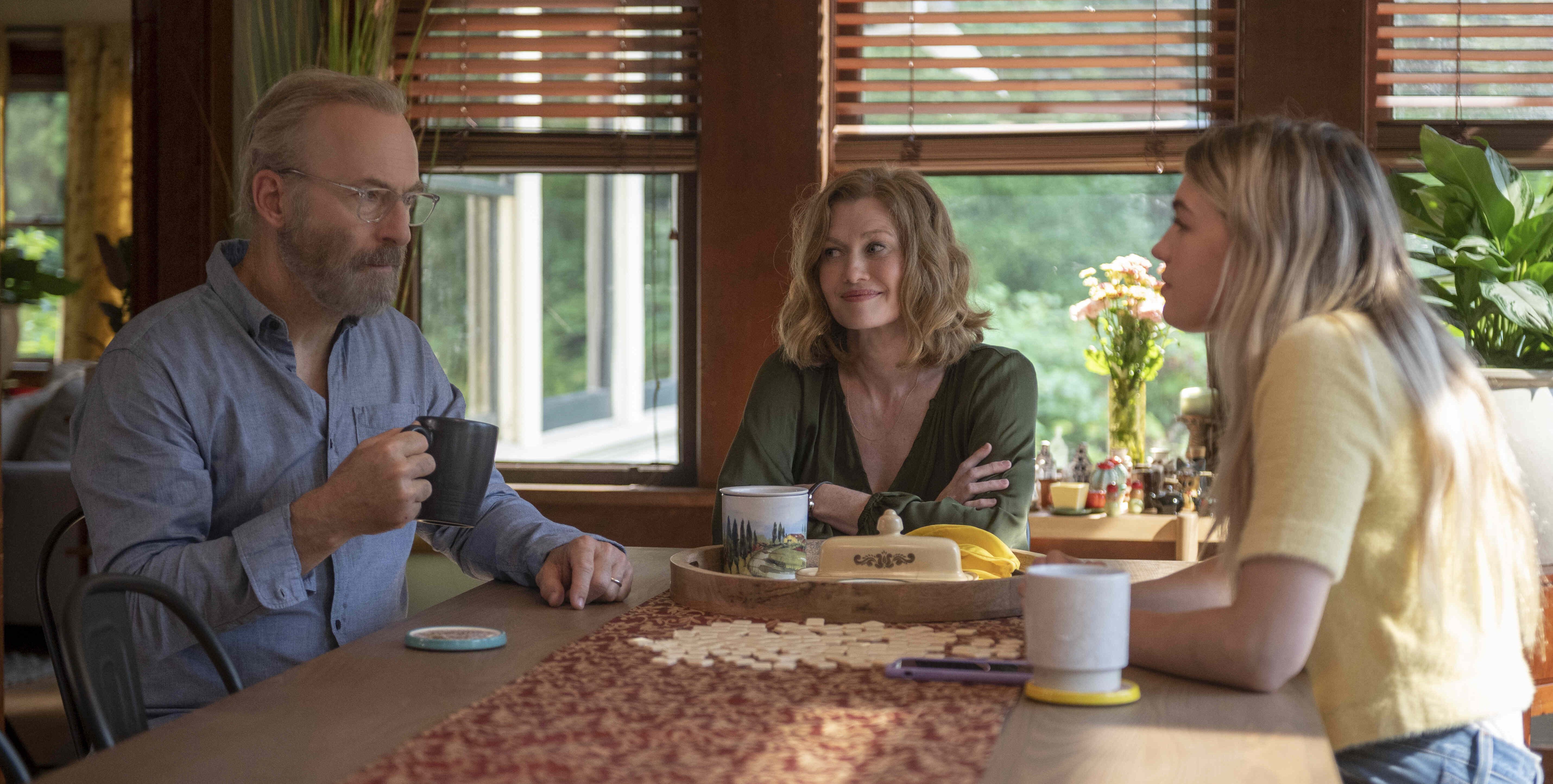 However, Julie's "big news" is nothing but a superficial business plan conceived by Russell. The couple has decided to build a pool in front of their house with a low down payment and a business model that will, as per Russell, pay the cost of building the pool. He reveals to Hank and Lily that he is thinking of developing an app that will connect swimmers, swimming teachers, and swimming pool owners with one another, which will become a stream of income for them. Hank not only gets disappointed about the non-existing pregnancy of his daughter but also gets infuriated at Russell for coming up with a superficial plan.
Hank and Lily must be believing that Julie is old enough to think about settling down and raising a family. They seemingly expect their daughter to step into the next stage of life, which makes Lily think that her daughter's "big news" is concerning her pregnancy. In her excitement, Lily doesn't think about how Julie and Russell haven't yet properly settled down to consider welcoming a baby together. Russell hasn't yet attained financial independence, which is essential for starting a family with a kid. In the first episode, Julie asks Hank for money to help Russell, which should have given Hank the idea that his daughter isn't ready to raise a family.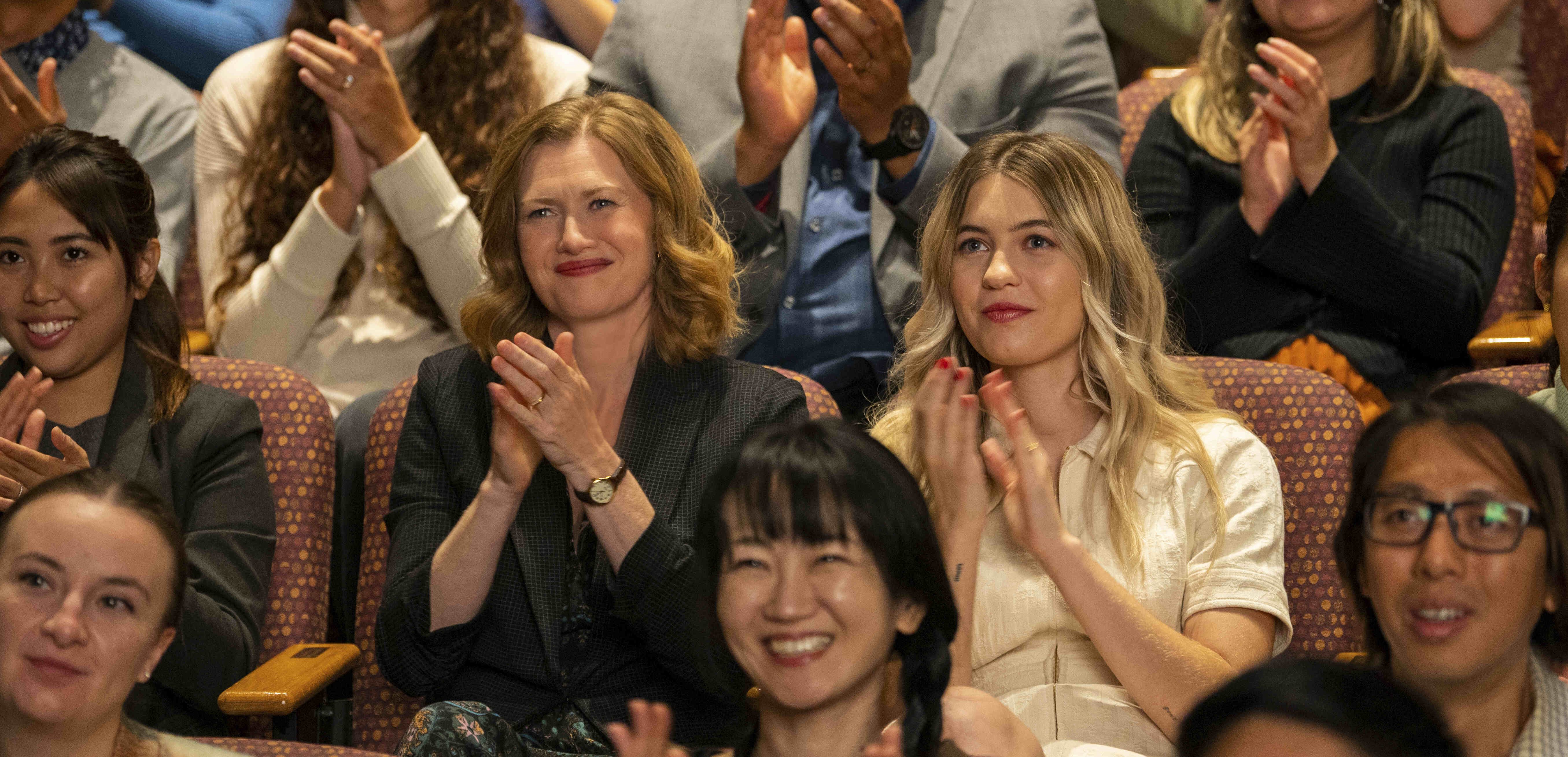 The particular storyline shows how immature Julie and Russell have been. They are investing their time and energy in superficial plans rather than considering steady jobs to settle down. After getting fed up with Russell's irresponsible life, Hank may want the former to at least work as an "idiot bartender." The storyline also depicts how eager Hank and Lily are to become grandparents. Russell's business plan may have made them realize that their wish may not materialize soon. They may need to guide Julie to make better decisions in life if they don't want to continue helping her financially.
Read More: Where is Lucky Hank Filmed?