The fifth season of FX's crime drama series 'Snowfall' sees the introduction of Kane Hamilton, the brother of Kevin Hamilton, who is killed by Franklin Saint. Kane returns to the streets of Los Angeles from prison to re-establish his significance and authority in the city's drug scene, only to end up becoming an obstacle in the path of Louanne "Louie" Saint, who betrays Franklin to become the queen of the empire he built. In the sixth episode of the sixth season, Kane sets out to settle his scores against Louie, only to get his life threatened. If you are intrigued about his fate, here's what we can share! SPOILERS AHEAD.
Is Kane Hamilton Dead?
Yes, Kane Hamilton is dead. In the fifth season, Louie sends Beau Buckley to kill Kane to remove him as an obstacle from her path to glory. Kane manages to stay alive and sends his men to kill Louie and her husband Jerome Saint. The couple also manages to stay alive and they retaliate by teaming up with a former ally of the OG dealer. Kane saves his life with the help of Franklin and decides to settle the predicament once and for all. In the sixth episode of the sixth season, he abducts Louie to torture and kill her. When she doesn't give up her husband's whereabouts, Kane even permits one of his business partners to rape her.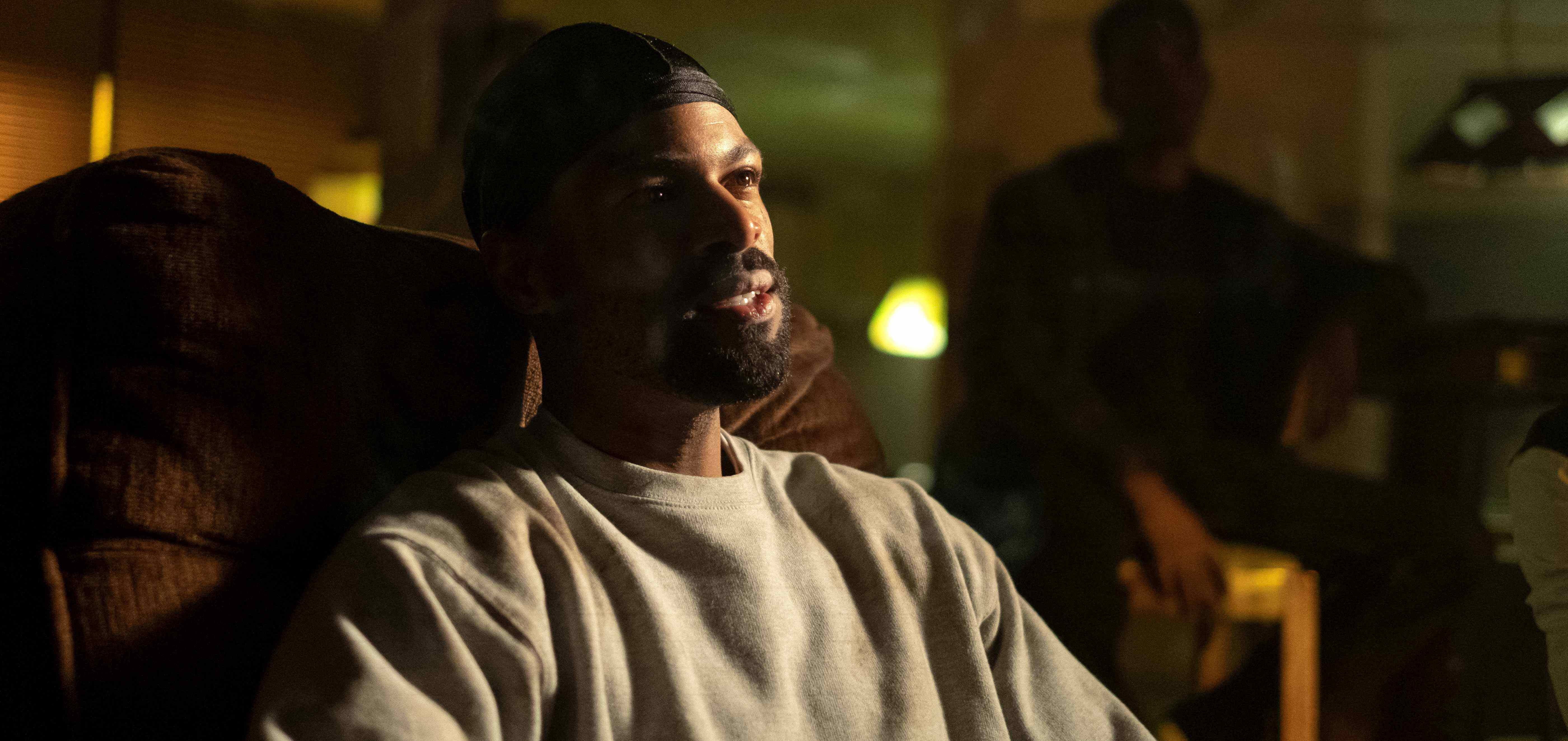 Kane, however, makes a deadly mistake that eventually causes his death. He calls Franklin to his secret hideout to meet Louie, only to offer him an opportunity to kill her. Although Franklin has enough reasons to kill her, especially after Louie has conquered his drug empire, he not only dismisses the opportunity but also lets his uncle know about the abduction. Franklin then finds a way to sneak Jerome into the hideout and together, the Saints kill Kane's men. Jerome then rushes to his wife, only for Kane to hold her at his gunpoint. He reveals his wish to kill Louie in return for the troubles the couple has caused him.
Jerome, who doesn't stand seeing his beloved shamed by another man, shoots at Kane and kills him. Even though Kane dies, he manages to kill Jerome before his death, partially exacting his vengeance on the couple.
Did DeVaughn Nixon Leave Snowfall?
Although FX hasn't formally announced the departure of DeVaughn Nixon from 'Snowfall,' Kane Hamilton's death indicates that the actor's exit is seemingly a certainty. After the broadcast of the sixth episode of the sixth season, Nixon expressed his gratitude towards the creative heads behind the series for the opportunity to be a part of the crime drama. "My family! What a talented group of actors that pushed me constantly! Thank you @daveandron @snowfallfx @fxnetworks for believing in me!" Nixon shared along with an image of him alongside Damson Idris (Franklin), Amin Joseph (Jerome), Angela Lewis (Louie), and Isaiah John (Leon).
Although Nixon's message seemingly confirms his exit, his final appearance can be in the seventh episode of the sixth season. According to IMDb, the actor is a part of the cast of the episode, titled 'Charnel House.' We may see Kane one last time, possibly in a scene that revolves around his funeral, in the same. Even though Nixon is not expected to appear in the final three episodes of the series, Kane's death may remain a significant part of the narrative of the same. Franklin and Louie may team up to honor the memory of Jerome and occupy the space left behind by Kane in the LA drug scene.
Read More: What Happened to Lucia Villanueva? Did Emily Rios Leave Snowfall?