Lifetime's 'Buying Back My Daughter' is the story of a mother whose 16-year-old teenage daughter, Alicia, goes missing after she sneaks out of her house for a party. The film was released on October 7 and chronicles the harrowing tale that Dana and Curtis, Alicia's parents, undertake to find her. A year into their search, they find her listed for "sale" in an advertisement for escorts and the only solution that seems fathomable to them is buying her back from her traffickers to keep her safe.
Directed by Troy Scott, the movie effectively highlights resilience, showcasing immense courage, and, above all, depicting a mother's unwavering devotion to ensuring her daughter's safety. The film boasts an exceptional ensemble cast, including Meagan Good, Roger Cross, and Faith Wright. Additionally, Ariana Madix takes on the role of Karen, a police officer who is actively involved in the case. You might find yourself wondering if the film is based on true events and we are here to answer that question. Let's delve into the details!
Is Buying Back My Daughter a True Story?
Yes, 'Buying Back My Daughter' is indeed based on a true story. It is part of Lifetime's 'Ripped From the Headlines' series, which features movies inspired by real events. Written by Barbara Marshall, the film is based on the story of Kubiki Pride, a mother from Atlanta, Georgia, with a 13-year-old daughter. While elements of this story were covered in the Netflix documentary 'I am Jane Doe,' 'Buying Back My Daughter' will concentrate solely on Pride and her daughter's tale of resilience.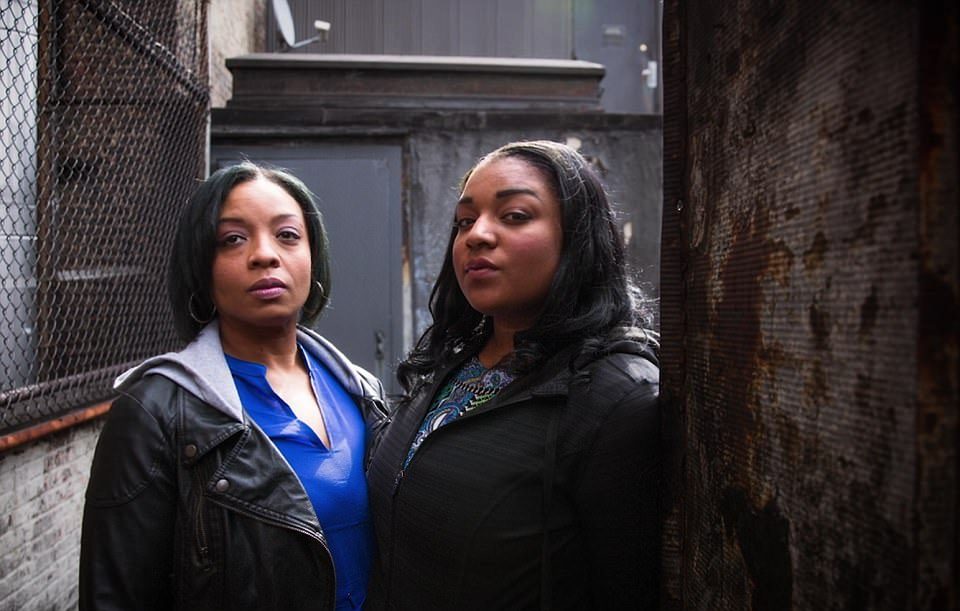 One night, Pride's daughter, identified as MA, sneaked out of her home to attend a party. However, she unwittingly encountered a woman whom MA believed would help her get back home safely. This individual turned out to be a sex trafficker who abducted her. After a harrowing and fruitless search spanning 270 days, Pride turned to online resources for help. She came across a website called backpage.com, a significant online classified platform in the US, second only to Craigslist. The shock that gripped Pride was profound when she discovered that this platform, which she and her daughter had previously used for household purchases, was being exploited for sex trafficking.
Pride found explicit pictures of her daughter on the website and contacted the number provided on the pretext of availing of the services. She was reunited with her daughter but the scars that MA carried were deep. She was addicted to drugs when she returned and had also been heavily abused. In 2010, the woman who trafficked MA was sentenced to five years in prison but it was not enough for her or her mother. In 2011, the latter sued backpage.com for facilitating sex trafficking but her case was dismissed under 230 of the Communications Decency Act which states that websites are not liable for the content or advertisements that its users publish. The website also refused to remove the pictures of MA that had been uploaded on their platform.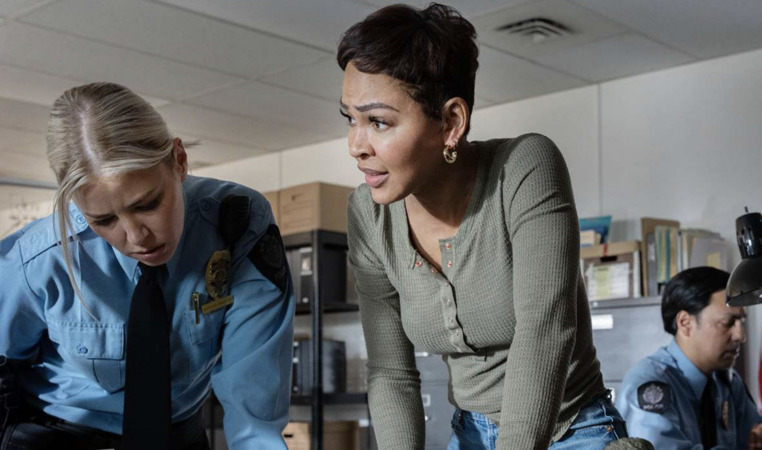 Meagan Good has done an exceptional job of playing a mother whose child has been ripped away from her and portrays the helplessness that touches the audience to their core. Ariana Madix also plays Karen with a certain strength that never ceases to amaze. The backdrop of the film makes for a setting that starts to haunt you but soon changes as the plot of the film also progress and the characters fight back against the adversities. Even though some events of the film have been fictionalized, it remains honest about the lives of the people who experienced this unimaginable ordeal.
MA would be 29 years old today, and her mother firmly believes that despite the harm she endured, her daughter's spirit remains unbroken and filled with love. The shutdown of the adult section of backpage.com in January 2016 was a significant step in addressing such issues but there are still many operational mainstream websites that give space to sex traffickers and predators without any regulation. Statistics suggest that about 150,000 children are affected by sex trafficking and the abuse that comes with it impedes their normal life. Creating a film based on these true stories, initiates a dialogue and conversation, spurring meaningful change in addressing the broader societal issues at play.
Read More: Disturbing Sex Trafficking Movies