Helmed by Doug Campbell, Lifetime's 'Spinning Out of Control' is a thriller movie that revolves around Natalie Clark, who manages to take time out to ride her free stationary bike daily, which she wins in a contest. With the inspiring and stunning virtual instructor named Lia Sterling guiding her, she soon finds herself attracted to the latter and tries to befriend the fitness coach in real life. Apart from the world of virtual training, Lia also focuses equally on her personal life. Obsessed with her, Natalie devises a plot to get rid of everyone in the instructor's life and have her all to herself as her permanent trainer and best friend.
Starring Ria Ridley, Kelcie Stranahan, Sharlene Radlein, Sam Boxleitner, and L.A. Williams, the film touches upon some daunting yet realistic subjects, such as obsession and the lengths people can go to get what they want. So, it is understandable if you have been wondering about the authenticity of 'Spinning Out of Control' and whether it is rooted in reality. In that case, allow us to provide you with all the details and eliminate your doubt once and for all!
Is Spinning Out of Control a True Story?
No, 'Spinning Out of Control' is not based on a true story. However, the creative minds and brilliant writing of John Jansen and Evan Lawless are responsible for the enthralling and gripping screenplay. Since the movie explores numerous familiar themes and elements, including obsession, jealousy, and murder, all of which are ever so prevalent in real life, you are bound to find some connection to different aspects of the movie. After all, more strange cases and situations have been reported in real life.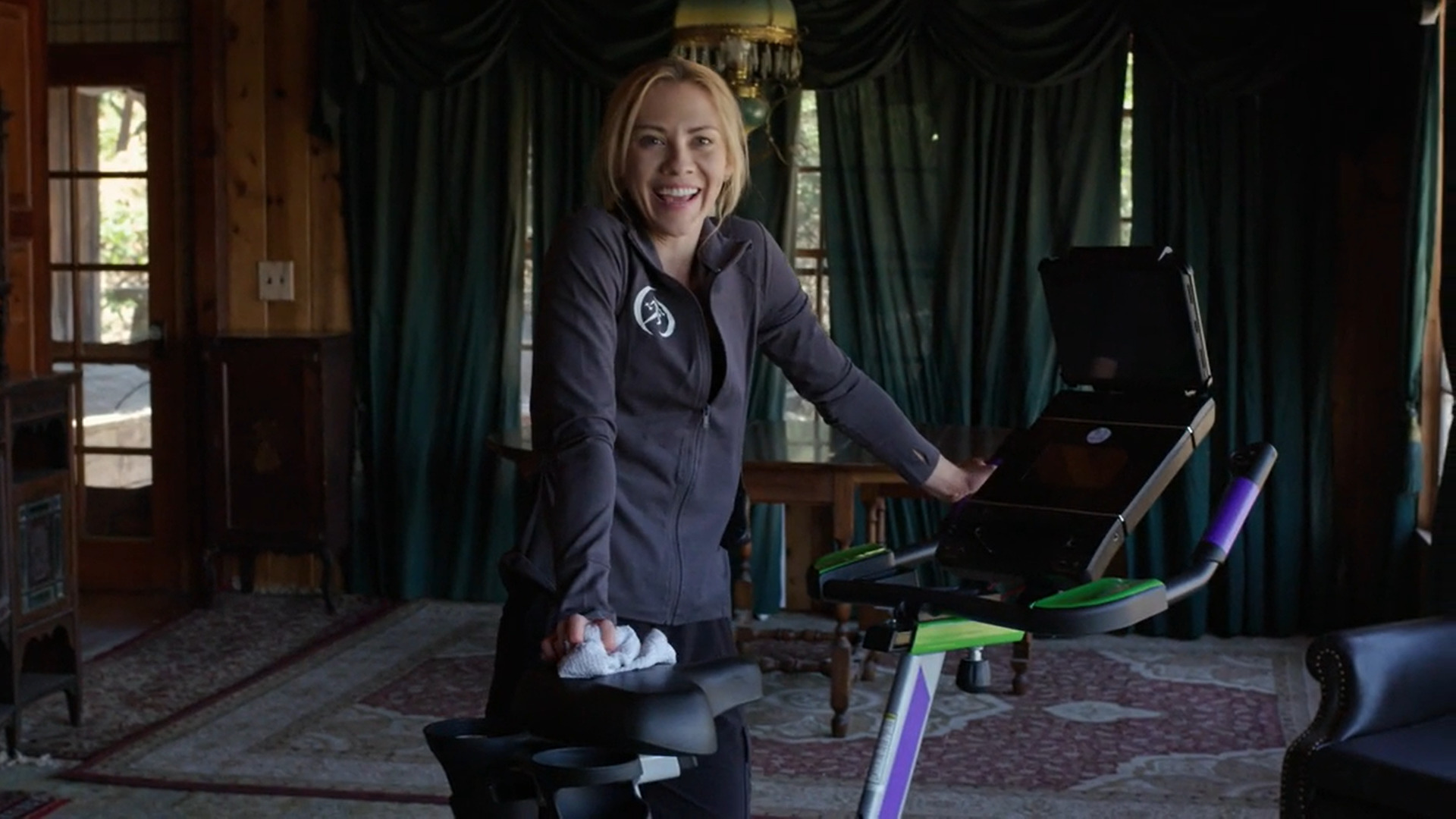 Keeping reality aside, another reason why 'Spinning Out of Control' seems familiar is that the themes portrayed in the movie are highlighted in various other films and TV shows over the years. One of the aptest examples is the 2011 psychological thriller movie 'The Roommate.' The Christian E. Christiansen directorial, starring Leighton Meester, Minka Kelly, Cam Gigandet, and Danneel Harris, revolves around a college freshman named Sara Matthews pursuing fashion design in Los Angeles. She bonds with the charming Stephen, Tracy, and her roommate Rebecca, who is welcoming and doesn't hesitate to share everything with her.
What seems like the beginning of a promising friendship soon becomes a living nightmare for Sara, and her acquaintances, as Rebecca, in her obsession, starts targeting the people in her life. Interestingly, Rebecca in 'The Roommate' is very similar to Natalie's character in 'Spinning Out of Control,' whereas Sara shares a few similarities with Lia. So, if we consider all the factors mentioned above, it would be safe to say that even though 'Spinning Out of Control' incorporates certain true-to-life subjects and instances, it doesn't change the fact that the Lifetime film is purely fictional.
Read More: Where Was Lifetime's Spinning Out of Control Filmed? Who is in the Cast?