Directed by Paul Thomas Anderson ('Boogie Nights'), 'Magnolia' is an epic ensemble drama film that explores themes like love, indifference, grief, catharsis, the pursuit of happiness, substance abuse, and child exploitation. The film centers around the concept that everything is connected, telling a story that is both complex and wholesome. 'Magnolia' is full of imperfect individuals dreaming of love and happiness. Police officer Jim Kurring (John C. Reilly) leads a lonely life and knows that his fellow officers don't respect him. He meets Claudia (Melora Walters), a troubled young woman with substance abuse problems. Claudia's father is Jimmy Gator (Philip Baker Hall), a veteran television personality who has been hosting the game show What Do Kids Know? for the past three decades.
Stanley Spector (Jeremy Blackman) is the newest star on the show, while Donnie Smith (William H. Macy) is a former champion. Earl Partridge (Jason Robards) is the producer of the game show who is estranged from his son Frank Mackey (Tom Cruise). Earl's second wife is Linda (Julianne Moore), and his current caretaker is Phil Parma (Philip Seymour Hoffman). If the candid depictions of all these characters have made you wonder whether 'Magnolia' is based on real-life events, this is what you need to know.
Is Magnolia Based on a True Story?
No, 'Magnolia' is not based on a true story. Anderson wrote the original screenplay himself. However, he reportedly did incorporate stories that he heard from others into the script. For instance, the scene involving Stanley not being allowed to go to the restroom was apparently inspired by an experience of his girlfriend at the time, singer Fiona Apple. However, no game show was involved in Fiona's case. Instead, she was reportedly asked to hold it during a taping session.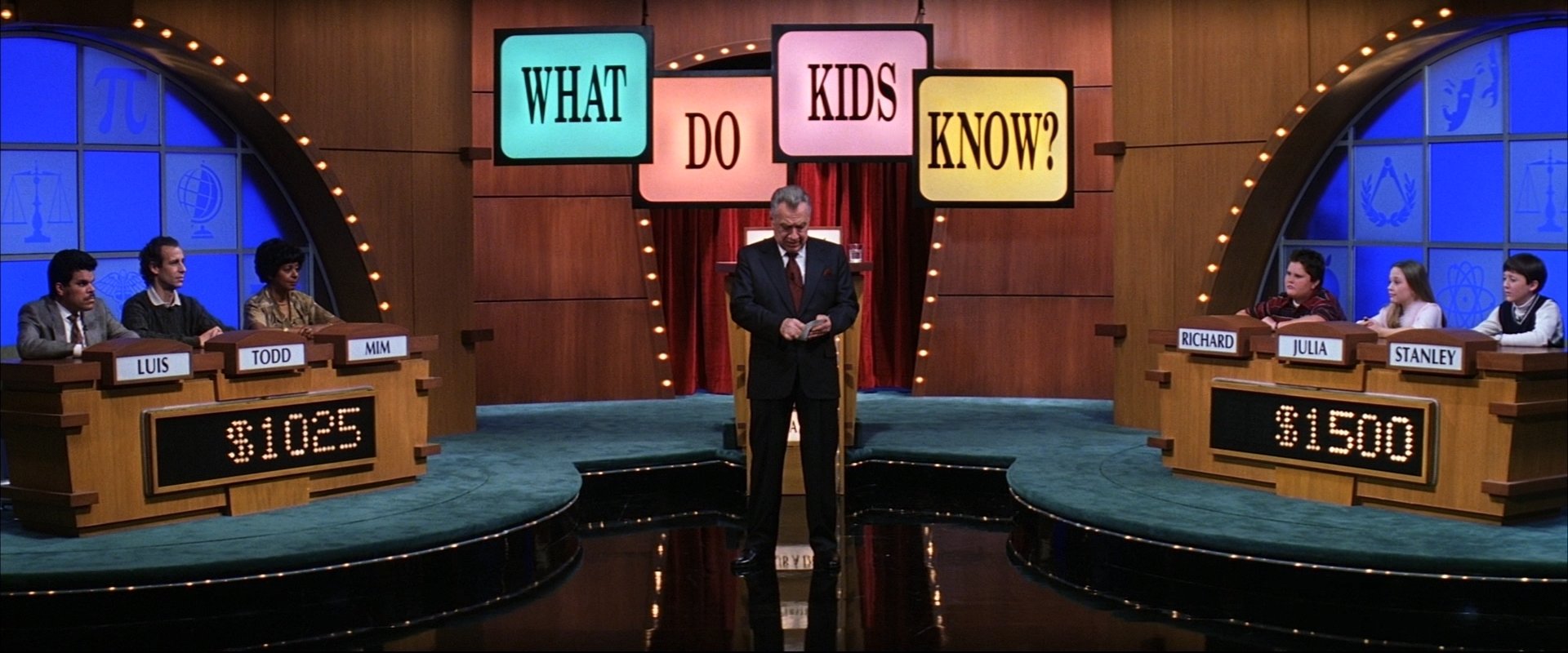 In his early days in the entertainment industry, Anderson used to work as an assistant for a television game show, 'Quiz Kid Challenge.' He drew from his experience there while penning the script. Speaking about the movie's structure, Anderson made a comparison between the film and "A Day in the Life" by The Beatles, a track with many highs and lows.
The dialogues for John C. Reilly's character in the film, Jim Kurring, were the products of Anderson's sessions with the actor. They both wanted Reilly to portray something completely different than what he generally did. And that's how Reily became the romantic lead in 'Magnolia.' Philip Baker Hall stated in an interview that he drew inspiration from real-life TV personalities such as Bob Barker and Arthur Godfrey while portraying his character Jimmy Gator. Hall also reportedly stated that Anderson developed the character of Earl Partridge from his experience with his own father, who passed away because of cancer.
Tom Cruise's character, the motivational speaker Frank T.J. Mackey, was reportedly created out of an audio clip recorded in an engineering class. In the clip, two men could be reportedly heard speaking about women and the teachings of the pick-up artist Ross Jeffries. Anderson developed the dialogues from what was on the tape. Frank is the result of that tape and the in-depth research that the director did on Jeffries and other self-help gurus.
According to the director, he initially read about rains of frogs in the writings of Charles Fort, and when he first wrote that particular scene into the script, he had no idea about the potential Biblical connections. After learning about it from a friend, he explored the concept thoroughly, with the film making several references to Exodus 8:2, the Biblical passage in which the rain of frogs is mentioned. Part of the prologue section of the film takes place in 1911. To give the scene an authentic feel, Anderson shot it with a hand-cranked Pathé camera. Evidently, it's understandable why one might think that 'Magnolia' is based on a true story when it really isn't.
Read More: Magnolia Review