Prime Video's 'The Marvelous Mrs. Maisel' follows the story of a woman who discovers her talent for stand-up comedy after her life is upended by her husband's cheating and their impending divorce. Midge Maisel has a knack for captivating the room with her jokes that target everything, from her private life to everything going on in the world, especially regarding women. Despite being talented, Midge has to face many problems, one of which is the struggle of being taken seriously because she is a woman. She meets some legendary comedians along the way and, eventually, carves a place for herself too.
Over the course of five seasons, we witness many twists and turns in Midge's personal and professional life. The drama with her family fuels her comedy, which gets sharper with time. Through Midge, we see the life of a female comedian in the late 50s presented realistically. Her jokes hit hard, even if they are written in the context of a different time's political and cultural situation. If this makes you wonder whether she is based on a real stand-up comedian, here's what you should know.
Who is Midge Maisel Based on?
No, Midge Maisel in 'The Marvelous Mrs. Maisel' is not based on a real person. She is an original character created by Amy Sherman-Palladino and Dan Palladino. They were, however, influenced by real-life comedians in the 50s while crafting Midge, her life, and her career in the show.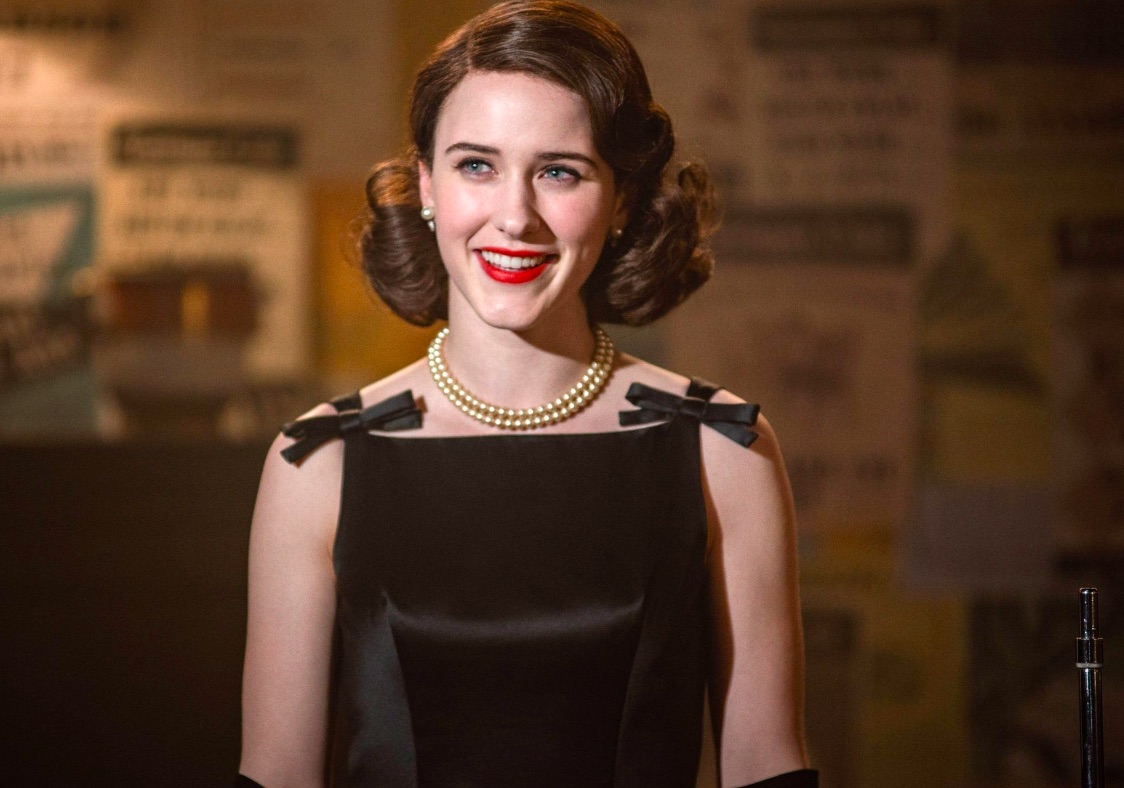 Sherman-Palladino revealed that her father, Don Palladino, inspired Midge's character. He was a stand-up comedian in the 50s, which made Sherman-Palladino familiar with the profession. She remembers listening to her father and his friends talk about their days in New York, LA, Greenwich Village, and the Catskills. "Through his experience, we got to know the highs and lows of a working comic. And we certainly got to know [it] up close—like, Amy grew up with it—but I got to see it from a more objective place," Dan Palladino revealed.
Calling Midge's character and the show an homage to her dead, Sherman-Palladino told Deadline: "It was basically all there for the taking. We took my Dad's life, his stories, and a lot of stuff I heard about growing up. We have stolen it completely, did not compensate my parents at all, and thrown it into the show."
Apart from this, the show's creators also looked towards female stand-up comedians of that time, like Jean Carroll, Phyllis Diller, and Moms Mabley. However, the one whose career trajectory resembles Midge's the most is Joan Rivers. Like Midge, Rivers came from a Jewish family who disapproved of her going into the comedy line. The show begins in the late 50s when Rivers was exploring herself as an artist and struggled a lot before finding her footing in the 60s.
#TBT from Melissa Rivers: Just a couple of blond broads gossiping and dishing about fashion. pic.twitter.com/IWnjSUdAjX

— Joan Rivers (@Joan_Rivers) May 27, 2021
By the time the show ends and Midge establishes herself as a leading comedian, she has landed in the 60s too. In the show, Lenny Bruce is one of the people who influence Midge. For Rivers, too, he had been an influential presence. The comedian credited Bruce for giving her confidence in her material and showing her that honesty with the audience could work wonders. Like Midge, Rivers also performed at the Gaslight Cafe.
"[Joan Rivers] had that wonderful mix, that battle of wanting to be accepted on a feminine level—[but] you can't have that many balls and be accepted on a feminine level. It just doesn't work that way. It was such a wonderful dichotomy, and she crafted those monster jokes. And because we knew we were going to get an actress to do [this part], we felt like it needed to be more of a rant, of a monologue," Sherman-Palladino told Vanity Fair.
Her approach to comedy reflects in Midge's, but actress Rachel Brosnahan believes they are entirely different people. "The main difference between them is Joan Rivers is somebody who felt like she never belonged, and that's where her comedy came from. She felt like an ugly duckling, she didn't fit in, and for Midge, it's the opposite," she said. Sherman-Palladino also noted that while there's "a little tip of the hat to the genius of Joan," Rivers and Midge's trajectory is very different. Considering all this, we can say that Midge Maisel is an original character but is rooted in reality through the influence of real-life comedians who were active during the 50s and 60s.
Read More: Where Was The Marvelous Mrs. Maisel Filmed?