Every time we watch a period-drama, we wonder if there is anything real about it! To fuel our interest, more often than not, the creators slip in well-known figures into the storyline to add more weight to their story. 'The Marvelous Mrs Maisel', which is set in the late 50s in New York City, does the same. There is a mention of all sorts of personalities, and then characters like Moms Mabley, Jane Jacobs and Red Skelton show up unexpectedly. This makes us wonder, how many more of real characters have been used in the show. Well, here is the answer to all of your questions.
Is The Marvelous Mrs Maisel a True Story or Not?
No, not really. If there really was a divorced, Jewish stand-up comedienne named Miriam Maisel in the late 50s, it would be a purely coincidental thing. Creator Amy Sherman-Palladino created this original character, portrayed by Rachel Brosnahan, by herself to tell the story of a woman finding her way through the stand-up career in the dusk years of the fifties. However, she did need some inspiration to chalk out such a fabulous character.
The creator has acknowledged that stand-up comedians like Joan Rivers and Jean Carroll were a heavy influence while creating Midge Maisel. Rivers had been a rising star in the late 50s. In fact, much like Mrs Maisel, she had given her early performances at the Gaslight Café (which also served as a stage for other famous comedians and artists) and had been encouraged by Lenny Bruce in her early years.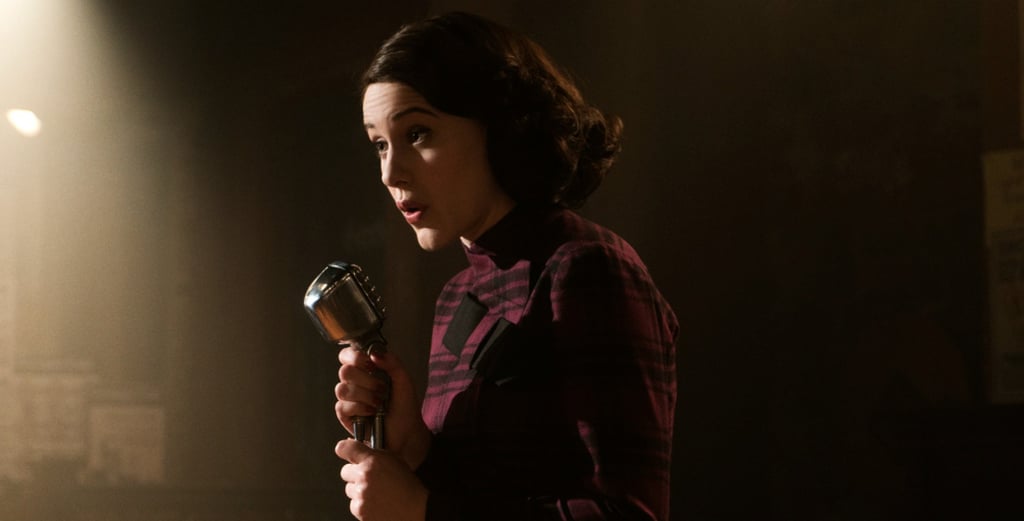 Despite these similarities, there are a number of differences between Rivers and Midge. For starters, their personal lives tell completely different stories. Moreover, their comedy styles are different too. Because at the time of Rivers, women comedians were still struggling with their place in the profession, she was inclined towards the content that would display that struggle. With Midge, we can see that even with the challenges she has to face, she is more confident about her skills and creates a different act altogether every time.
In truth, Midge's style is closer to that of Amy Sherman-Palladino's father, Dan Sherman. He, too, was a stand-up comedian who rose to prominence in the late 50s. Seeing him prepare his acts and the way he performed on the stage are the things that stuck with her. She has incorporated these things, including the Jewish part of the protagonist and how it comes into play in her acts, from her father. So, if there was one person that we had to pick who would bear the closest resemblance to Mrs Maisel, it would be Dan Sherman.
In a similar vein, several characters in the show have been inspired by real people. For example, Susie Myerson, Midge's crude but reliable agent, finds the roots of her character in Sue Mengers, a formidable personality who has managed some of the biggest names in Hollywood. Sophie Lennon, too, has been created in the image of a well-known comedienne. Played by Jane Lynch, Sophie is one of the most popular comedians in Midge's world. However, she soon turns into a villain of the story when Midge discovers that Sophie's act is actually just an act, and she exposes her.
The reason Midge doesn't like Sophie is because the latter pretends to be someone she isn't. The world knows Lennon as a house-wife from Queens, but in real life she hasn't even been to Queens. It is just a part of her character, and, in truth, Sophie seems a bit sick of it. But, with every act, she goes out and puts on the costume that transforms her into the person everyone has grown to love.
Changing their personality for the stage is not a new thing for comedians, especially women. The tag of "women aren't funny", especially the pretty ones, forced them to come up with a character that would seem more believable to the audience. They wanted someone to laugh at, not laugh with. Phyllis Diller was one of the people who used this trope, rather successfully, to further their career in comedy.
Moving on, another major character in the show, especially the third season, is the singer Shy Baldwin. He gives Midge her big break, escalating her career to new heights. He is portrayed as one of the most popular musicians of his time, but he is not a real character. Like others, he, too, is inspired by real people but is not particularly based on any of them. According to the cast and the creator of the show, you could say that the likes of Harry Belafonte and Johnny Mathis have served as the inspiration for Shy Baldwin, but he is not a real person.
In fact, the only main character who is based on a real person is Lenny Bruce. Luke Kirby's performance as the comedian who likes to stir up trouble is fantastic, and his chemistry with Midge makes us hopeful for some romantic connection between them in the future. But this magnetic personality is not born out of the creator's imagination.
Lenny Bruce is considered one of the best stand-up comedians of all time. All the arrests he has in the show are pretty much how it had been for him in real life. He went to jail so many times that you'd lose count after some time. He was known for his biting satire and his strong opinions on freedom of speech. In fact, as shown in the first season of the series, he really was married to a stripper and tried to get her out of that profession. But that didn't work out, so he got divorced. And then there were some affairs.
Now, the heat between Lenny and Midge is undeniable, so something is going to happen sometime in the show. BUT, and this could be a spoiler though I hope the show takes a different turn from reality, Bruce died at the age of 40 in 1966. If the show stays true to his timeline, things might end tragically for Midge and him. Especially him.