Netflix's 'Florida Man' is a crime thriller series that follows the story of Mike Valentine, an ex-cop and gambler who works for a gangster named Moss Yankov. When Moss' girlfriend, Delly, runs away, Mike is sent to Florida to find her. This is the last place that Mike wants to go. He grew up here and did his best to get out of there. Now, back in Florida, he has to confront the troubled relationship with his father. In the meantime, he also looks for a Spanish treasure that could change his life.
Created by Donald Todd, the show is full of twists and turns. It keeps the audience on its toes and presents the series of crimes in a manner that feels realistic but also comical at times. All of this gives an aura of reality to the show. If you are wondering whether 'Florida Man' is based on a true story, then here's what you should know.
Is Florida Man a True Story?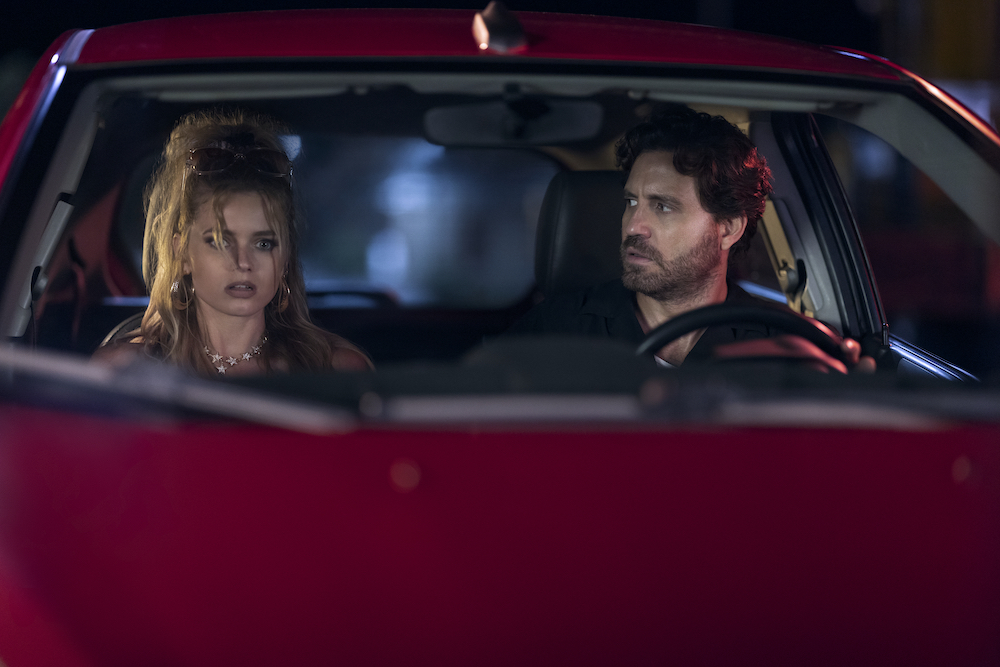 No, 'Florida Man' is not a true story. It is an original story created and written by Donald Todd. A Florida native, Todd wanted to write a story set in the state known for a bizarre news chain surrounding a certain "Florida man." "As I grew up, I never stopped thinking about why Florida is Florida. Florida is a thin layer of porous crust on top of a hundred feet of water, and it's maybe a few feet above sea level… it might all sink. So when you feel that everything is temporary, you take what you can when you can get it," he said.
Setting a story in the Sunshine State, one's attention invariably goes to the Florida man sensation that had taken over the Internet a few years back. It is a meme that rose to popularity around 2013, focusing on a series of news headlines featuring a Florida man. All of these stories would talk about some man doing something bizarre, like driving a Ferrari into the pier because Jesus told him to or trying to pay for McDonald's with weed.
Even though these things were done by different people every time, the headlines used the term "Florida man" to describe them, which made it look like all of it was done by one person. Termed "world's worst superhero" by some, a Twitter account dedicated to such news headlines operated until 2019. The headlines, however, have not stopped.
Todd wanted to explore this scenario, going beyond the headlines to make one see, "How did we get there?" "[People] laugh at the mug shots and the headlines, but what's the story behind the meme?" Todd said. While he didn't actually go into a real story, he kept that bizarreness and darkly comical nature of the varied headlines that have surfaced over the years under the Florida man's name.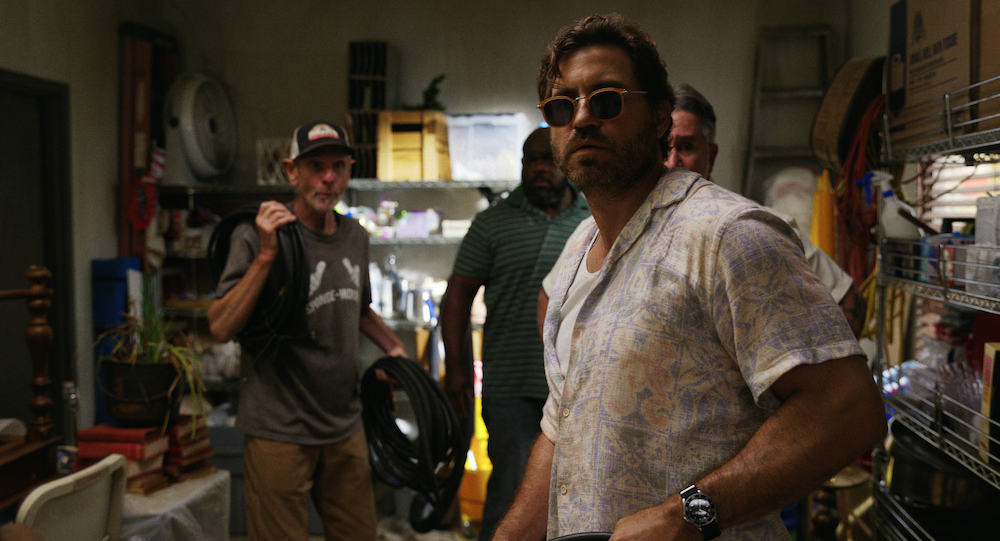 Another reason that Todd wanted Florida as the backdrop of the story was the sun and the brightness in the state. "The brightest sun casts the darkest shadows. So people can hide in the shadows. All of that creates an ethos that's perfect for a bright and noirish crime story," he said. To initiate the conflict, he used Mike, who is torn between two worlds. He got involved with Moss because of his gambling. He desperately wants to get out of the criminal world, but in doing that, he keeps sinking deeper into it.
"That's the most dangerous place anybody can be, especially if you're going to a place that's not gonna give you any guidance morally. Mike feels that he's a hero and just needs one more day to prove it… then one more after that," Todd added. This desire to redeem himself and show that he is not just another criminal, even though he has been committing one crime after another, pushes the plot of the story.
For Todd, "a 'Florida man' is someone who's proudly independent and doesn't live by your code, which means he doesn't live by any code." In a way, Mike becomes the very definition of the Florida man, justifying things by his own bizarre logic. Considering all this, it looks like even though 'Florida Man' is a fictional series, the makers of the show have tried to keep it as close to reality as possible.
Read More: Where is Netflix's Florida Man Filmed?