Directed by Han Dong-hwa, 'Shadow Detective' ('형사록') is a South Korean thriller–drama series streaming on Disney+. The story follows Kim Taek-rok (Lee Sung-min), a veteran detective who has spent most of his life chasing criminals. Now on the verge of retirement, he is adamant about spending his remaining years in peace. Unfortunately, that's not what happens; he begins receiving anonymous phone calls, with the person on the other end of the line claiming to be an old friend. Soon, Taek-rok finds himself as a person of interest in the investigation of the murder of one of his colleagues.
Joining forces with the new section chief, Kook Jin-Han (Jin Goo), Taek-rok and his team investigate who is trying to frame him. Although the mystery show has its fair share of comedic elements common in Korean dramas, the show is ultimately gritty and dark, tackling themes such as ageism, institutional corruption, trauma, and organized crime. If that has made you wonder whether 'Shadow Detective' is inspired by actual events, we got you covered.
Is Shadow Detective a True Story?
No, 'Shadow Detective' is not based on a true story. Dong-hwa developed the series from an original script by Im Chang-Se. During a press conference, the director — known for his works in projects such as 'Squad 38,' 'Bad Guys: Vile City,' 'Chungil Electronics Miss Lee,' and 'Navillera' — said that he was fascinated with the prospect of having someone like Taek-rok as the point of view character. "I've taken on another hard, suspense genre project again [since 'Navillera'] and it feels great to be back, like I'm home," he explained. "When I got the script, I liked how each episode develops with an intriguing plot, but I also really liked the sentiment of the series, telling the story from a veteran detective as the main character."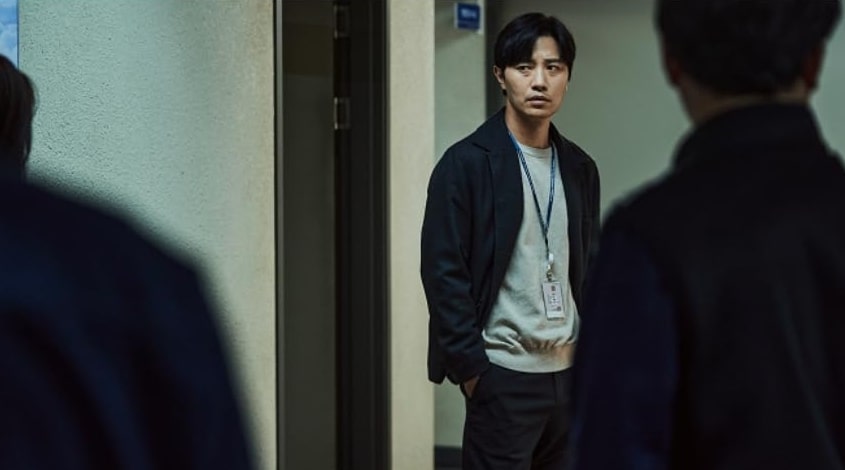 According to Dong-hwa, he felt a connection with the series, so it was easy for him to be involved in the production. "I felt like this was the series for me, so I was able to make a quick decision to get on board," he said. Dong-hwa also referred to 'Shadow Detective' as his first work to be imbued with humanism and credited the actors' collaborative efforts as one of the reasons for how good the series turned out to be. "These actors are veterans who have been well-recognized in different genres," he said. They have created the characters nearly perfectly and the teamwork was really awesome, which gave me a huge driving force in making this series."
Reflecting on the trauma his character has endured, Sung-min spoke about how Taek-rok's panic attacks are connected to the said trauma, adding that his character loathes the idea of becoming a burden to his younger colleagues. Sung-min explained how he sought to find a balance between these two aspects of his character in his portrayal. In an interview with The Korean Herald, Sung-min spoke about why he found Taek-rok so relatable. "When I first received the script, the title of the series was 'Old Detective,'" he said. "The word 'old' seemed so moving and I felt I could relate myself a lot to the series."
The 'Reborn Rich' actor continued, "I realized that I was in a similar age as Taek-rok. Being in your fifties is widely considered as the age for retirement, especially for a public official. That made me think a lot and look back on myself, while understanding the character." According to Sung-min, he was, in the past, as quiet, withdrawn, and hesitant to meet new people as his character, and that had an impact in his professional life. "As my role in films and series became bigger, I recognized that this can create unnecessary misunderstandings to my colleagues. I have worked hard to make a change for myself and try to be open as possible," Sung-min elaborated.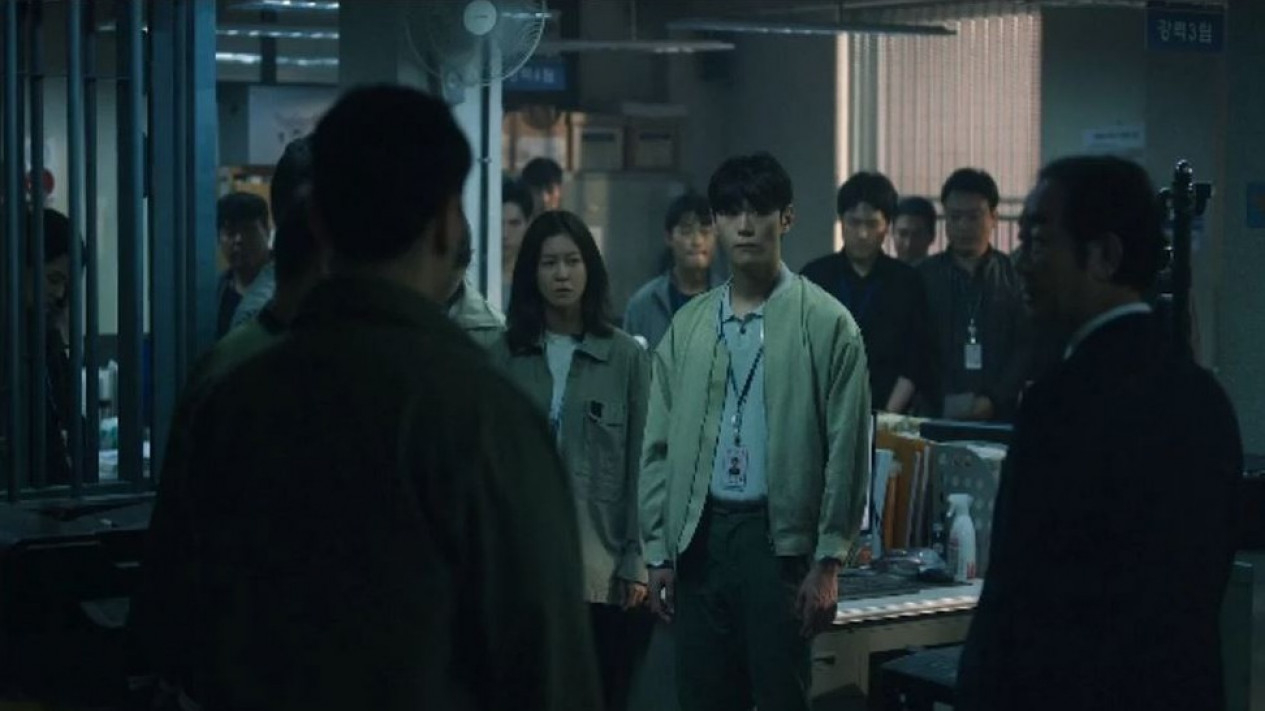 The veteran actor spoke about his character's trauma in this interview as well, hoping the audience would become fully immersed in the story and understand the reasons behind Taek-rok's certain actions. So, to sum it all up, 'Shadow Detective' is not based on a true story, but various people involved in its production found it relatable, so some of their personal experiences may have made their way into the narrative.
Read More: Where is Shadow Detective Filmed?