Prime Video's 'The Summer I Turned Pretty' follows the complicated love story of Belly Conklin. The events take place over the course of summer at a beach house in Cousins, where Belly and her family spend the vacation with the Fisher family. Belly's close relationship with the Fisher brothers turns into a romance when she turns sixteen, which only makes things more complicated between them. Apart from her love life, the show also focuses on the arcs of other characters who go through tumultuous journeys of their own. The second season introduces us to Skye, played by Elsie Fisher. If you want to know more about the character, we've got you covered. SPOILERS AHEAD
Is Skye Gay or Bisexual?
Skye is introduced in the third episode of 'The Summer I Turned Pretty' Season 2. They are a non-binary person. They are the daughter of Julia, Susannah's half-sister, who inherited the beach house after her death. Skye is a shy teenager who likes to remain by themselves. Not much is known about Skye's backstory by far, but it's clear that they used to visit the beach house when they were younger until Susannah and Julia got into a fight that they never resolved.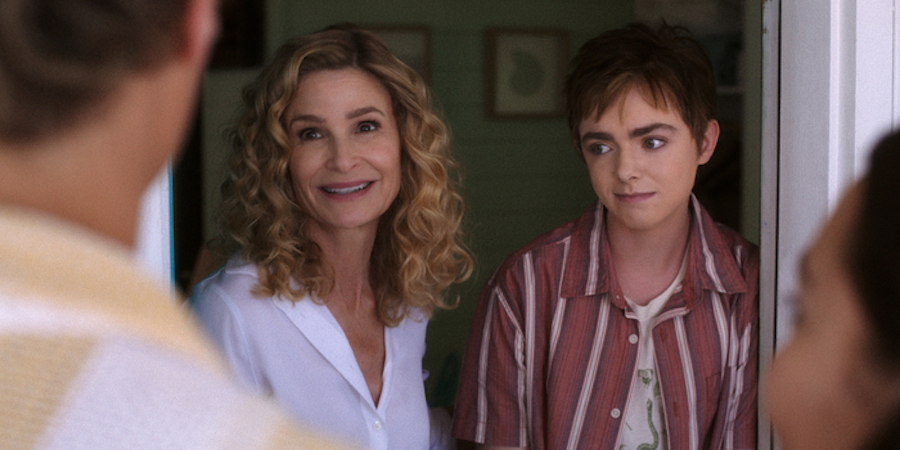 While 'The Summer I Turned Pretty' is based on the book series of the same name, Skye is not pulled from the source material. They are an original character created to serve the plot of the second season, which expands the show's story by bringing more characters into the fore. They become an important part of Belly and her inner circle, especially as they spend more time with their cousins and get to know them and their love for Cousins and the beach house.
The show acknowledges Skye as a non-binary person, but nothing has been hinted about their sexual preferences as of now. Some fans theorized that they could be Jeremiah's new love interest. However, since Jeremiah and Skye are cousins, it seems rather unlikely that we will see a love story between them. The show will likely focus on Skye's relationship with their cousins before diving into their love life. It would be prudent to establish their character so the audience can get to know them better.
Still, considering their future love interests for Skye, Cam seems to be one of the potential suitors. He was in a relationship with Belly in Season 1, but they broke up when they both surmised that she was in love with Conrad. Cam's return in the second season means his arc might be expanded through a love interest. Considering that him and Belly getting back together would not serve the plot, it is possible that he and Skye might find common ground in the coming episodes.
Talking about her role in the show, actress Elsie Fisher said that she "had nerves stepping into a pre-established show," but it was better than she could have hoped for. "We get to create this whole new person. Part of what really drew me to the project is that I get to play a person that still feels very true to myself but is different from the kind of character people have seen me play before," the 'Eighth Grade' actress revealed.
Read More: Do Jeremiah and Belly Get Together in The Summer I Turned Pretty Season 2? Theories