Prime Video's 'Swarm' is a crime thriller series that follows the story of Dre, a young woman whose life is defined by her love for Ni'Jah, a pop star. For Dre, no one is better than Ni'Jah, and she doesn't hide her dislike for the people who badmouth the woman she worships. Her obsession with the singer increases to the point that Dre dedicates herself to weeding out the people who say bad things about her on social media. This leads her on a cross-country killing spree.
Co-created by Donald Glover and Janine Nabers, 'Swarm' is a sharp commentary on today's world, where fandoms have become a hub of obsession expressed through social media. It presents a realistic series of events, which might make you wonder if it is inspired by a real story. Let's find out. SPOILERS AHEAD
Is Swarm a True Story?
'Swarm' is partially based on real events. Describing it as "a post-truth TV show," co-creator Donald Glover said that the series is based on true events. The idea of celebrities and fandoms is bigger than ever. Glover imagined the story of a person whose life is completely immersed in their obsession with a particular pop star. Calling it a "post-truth 'The Piano Teacher' mixed with 'The King of Comedy,'" he commented on the fans' dedication to breaking apart the meaning of every line and rhythm in their favorite artist's music and trying to get closer to them through this.
Fans are also known to get aggressive on social media when defending the celebrity they love. "I guess in the normal world, it would be considered hatred, but on the internet, it's just talk," Glover added. He extrapolated this and wondered what it would be like if one such fan were to take their anger out in reality. He discussed it with Janine Nabers, and 'Swarm' was born.
"We talked about a lot of stan armies. There's so many of them. And I think Donald, being someone who has his own kind of "swarm" and being a musician in the world who's seen so many things—I think that really kind of helped us shape the idea—again, allowing us to feel the familiar tone or a feeling of a group of people who are obsessed and on the internet and will protect by any means necessary their star," Nabers explained.
They knew that the main character was going to be dark and twisted. They wanted to create "an antihero story," for which they looked towards the likes of Don Draper from 'Mad Men' and Tony Soprano from 'The Sopranos.' They focused on showing it "through the lens of a Black, modern-day woman." They dove into research, keeping track of what was happening online, what was trending on Twitter, especially "anything that has any musical or cultural component to it." They focused on the years 2016 to 2018, which is also the show's timeline.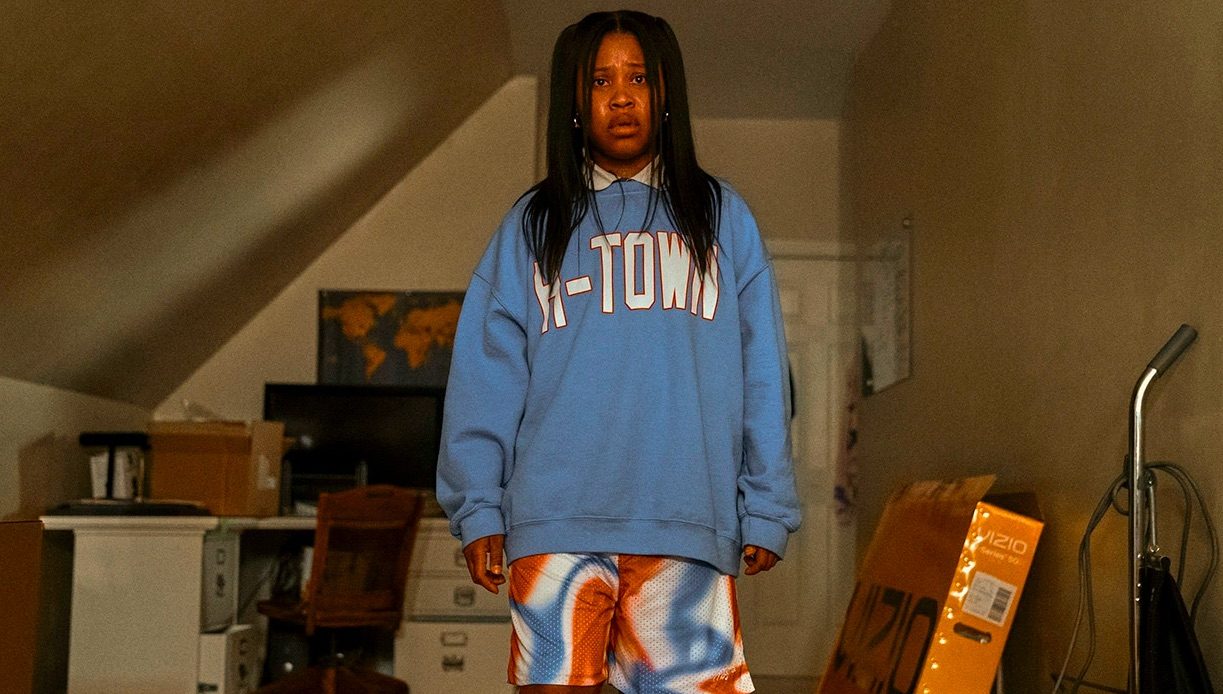 "It's really not a work of fiction. We've taken real internet rumors and real murders and combined them in the narrative of our main character, Dre. Not much of it is fabricated," Nabers said. Ni'Jah, the famous figure that Dre is obsessed with, was inspired by Beyoncé, and the makers of 'Swarm' have used several incidents like the elevator moment, Beyoncé getting bit in a party, and a man running up to the stage at a Beyoncé-Jay-Z concert. Because they couldn't use the real-life footage in the show, they recreated those scenes. Similarly, the series' first episode incorporates the infamous rumor about a Beyoncé fan.
"Everything that you see throughout this show is something that has been researched and examined. And so I think we did a really good job at allowing our audience to live in these little American moments that actually have existed, but people just don't know about," Nabers added. This realistic nature of events in the show also extends to the characters. While Ni'Jah is given the aura of Beyoncé, Dre's personality has also been created in a way that makes her relatable to people.
Using real-life events to concoct this story, the show's creators want the audience to "look outside of themselves and [examine] what their relationship with certain celebrities is." It makes the audience reexamine their idea of the relationship they nurture with a person they've never even met. So, even though it is presented through a fictional lens, every aspect of 'Swarm' is rooted in reality.
Read More: Where is Swarm Filmed?