Director Laure de Clermont-Tonnerre's 2019 drama film 'The Mustang' tells a redemptive and hope-filled story of the bond between a horse and its incarcerated trainer. The film stars Matthias Schoenaerts as Roman Coleman, a prison inmate who is assigned to participate in a program for training wild mustangs. Through the program, Roman meets a free-spirited but violent horse, whom he calls Marquis. The emotionally moving bond between Roman and Marquis forms the narrative's emotional core, making viewers curious about its inspirations. If you are wondering whether Marquis is based on a real horse and if the film's Wild Horse Inmate Program is real, here is everything you need to know! SPOILERS AHEAD
Is Marquis Based on a Real Horse?
Marquis is the titular stallion in 'The Mustang,' who bonds with the movie's protagonist Roman Coleman (Matthias Schoenaerts). In the film, Marquis is a wild and unpredictable horse who is violent and deemed untrainable. However, when Roman is assigned to the Wild Horse Inmate Program in a Nevada correctional facility, he bonds with Marquis. Thus, Marquis plays an integral part in the storyline as his presence is crucial to pushing Roman towards redeeming himself and healing his emotional and psychological scars. However, despite the emotionally moving bond between Marquis and Roman, the stallion is not based on a real horse, as the film tells a fictional story.
In an interview, executive producer Molly Hallam revealed that co-writer and director Laure de Clermont-Tonnerre researched several real-life stories while developing the movie's screenplay. Hence, it is possible that she drew inspiration from several real horses to craft the character of Marquis. In the film, three real horses essay the role of Marquis, but only one of them is an actual Mustang. Luke, a 12-year-old Lusitano gelding horse, appears as Marquis in most scenes, especially ones featuring Roma riding the horse. Max, a 4-year-old Lusitano stallion, was used for most closeup and round pen scenes. Lastly, the production team used Buck, a mostly untrained 6-year-old Mustang, to showcase Marquis' untamed personality.
Is the Wild Horse Inmate Program Real?
Yes, The Wild Horse Inmate Program, through which Roman meets and trains Marquis in the film, is very much real. The film is set at a correctional facility in Nevada and is loosely inspired by the Northern Nevada Correctional Center's Saddle Horse and Burro Training Program in Carson City, Nevada. The real-life program helps wild horses and burros get gentled and trained before adoption. Every year, 60-80 wild horses and burros are trained and adopted at the facility.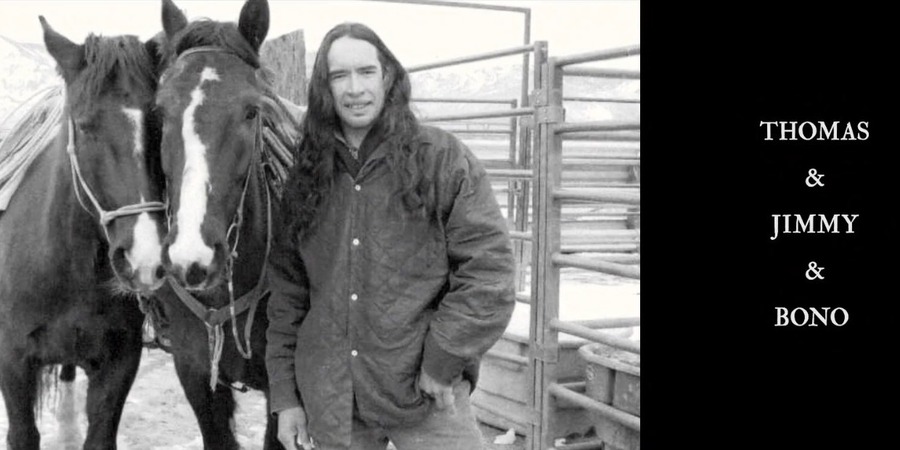 The movie also explores the program's correlation with correctional facilities as prison inmates are tasked with training the horses. Apart from Nevada, similar programs are in operation in five other states: California, Arizona, Colorado, Kansas, and Wyoming. However, the movie is primarily set in Nevada and draws most of its inspiration from the state's Saddle Horse and Burro Training Program. The film's end-credits sequence features the photographs of some real program participants and the horses they trained.
Director Laure de Clermont-Tonnerre spent several years researching the program and its participants to develop a compelling script rooted in reality. "I did four years of research in multiple prisons, mainly in the Northern Nevada Correctional Center. This program was born there years ago, and I also met a therapist who worked in prisons in California," Clermont-Tonnerre said of her extensive research of the program in an interview with Film Inquiry. "I also went to San Quentin multiple times to meet with men with strong anger issues and violence issues to understand my character better and to make sure I portrayed an arc and a tragic story that was relevant," she added.
Read More: Is The Mustang (2019) Based on a True Story?