ABC's '20/20: Murder in Aspen' is an episode that profiles the baffling tale of ski-resort heiress Nancy Pfister and how she lost her life. At the age of 57, she was beaten and bludgeoned to death with an ax, hammer, and lamp in her own secluded home deep within the Rocky Mountains. As time passed, though, it came to light that William "Trey" Styler, a former doctor and her tenant, was the one who murdered her over a seemingly pointless conflict. So, because it's been a while since this case was officially settled in court, let's learn more about Trey, shall we?
Who Was William "Trey" Styler?
Also known as Dr. Trey, William Styler had a long and successful career in the medical and healthcare industry before his world turned upside down. Up until the early 2000s, he served as a well-known anesthesiologist and the chairman of Saint Joseph Hospital's Department of Anesthesiology in Denver, Colorado. Yet, once he was diagnosed with a degenerative nerve and neurological condition, he quit the practice and decided to let his license expire in 2005. Trey also faced two pretty expensive lawsuits around that time, which wiped out the Stylers' savings.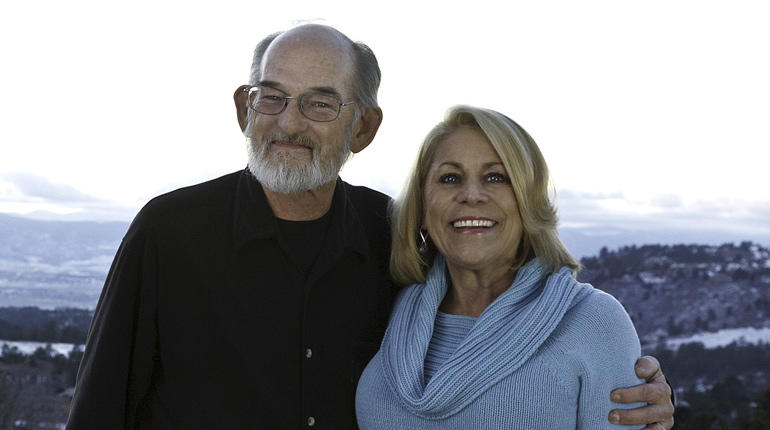 Therefore, with almost zero funds, he and his wife, botanist Nancy Styler, relocated to Aspen in the hopes of trying something new. That's how they met and became Nancy Pfister's tenants while she prepared for and spent a few months away. The pair was abruptly evicted in February 2014, when Nancy decided to come home three months early. She even refused to let them collect their belongings later on, probably because they hadn't paid rent for months and owed her $14,000 in damages. Still, the Stylers came for their stuff, and soon, Nancy was found dead.
Because there were no signs of forced entry and the financial dispute was relatively well-known, the officials zeroed in on Trey and Nancy. They did not help themselves by clarifying that they didn't like the woman who had just passed away during their interrogations. Furthermore, Trey also failed a polygraph test. Yet, it wasn't until a city worker noticed pill bottles with Nancy's name, a bloody hammer, and a car registration sheet for Trey and Nancy's vehicle in a public trash bin that they were charged and arrested for first-degree murder and other related counts.
Is William "Trey" Styler Dead or Alive?
Mere weeks before William "Trey" Styler's preliminary court hearings were to begin, he confessed to the crime, making it evident that he acted alone despite claims that Nancy's killing was a two-person job. "I lost my mind, or at least, my rational mind," he revealed to the police. "It was me. It was all me." His wife, he said, was simply sleeping in their motel room in Basalt when he slipped out to "punish" Nancy for how she treated the pair when they were renting her home and their monetary problems. This was a couple of days before they went back for their belongings. In exchange for his confession, Trey received 20-years behind bars.
Having pled guilty to second-degree murder in June 2014, Trey began his penalty at the Denver Reception and Diagnostic Center. Soon, though, he was transported to the low-risk special Arrowhead Correctional Facility in Cañon City. There, on August 6, 2015, the 67-year-old was found hanging in his cell, having committed suicide. "Trey is now at peace after being tortured for such a long time," his wife, Nancy, wrote in a statement. "He was a successful, brilliant doctor, incredible and loving husband and father, and a gentleman. I hope people will remember him for the man he once was before his physical and mental illness took over his life."
Read More: Where is Nancy Styler Now?