Netflix's 'XO, Kitty' follows the romance and adventure of Kitty Song Covey. After being in a long-distance relationship for too long, Kitty decides to move to Korea and study in the same school her boyfriend, Dae, is in. It also turns out to be the school where her mother studied, giving Kitty the boost to apply to the school and make her father understand why she should go there. Luckily, she gets in, and soon, her journey begins at the Korean Independent School of Seoul, aka KISS.
KISS is nothing like the high school Kitty, and her sisters attended in Portland. It is bigger, more lavish, with much more amenities, and has more diversity, with students from all over the world studying there. KISS is an important plot device in the show because it brings Kitty out of her familiar grounds in Portland and throws her into a new place where she must figure out everything independently. If you want to know more about KISS and whether it's a real school in South Korea, here's what you need to know. SPOILERS AHEAD
Is KISS a Real School in Seoul?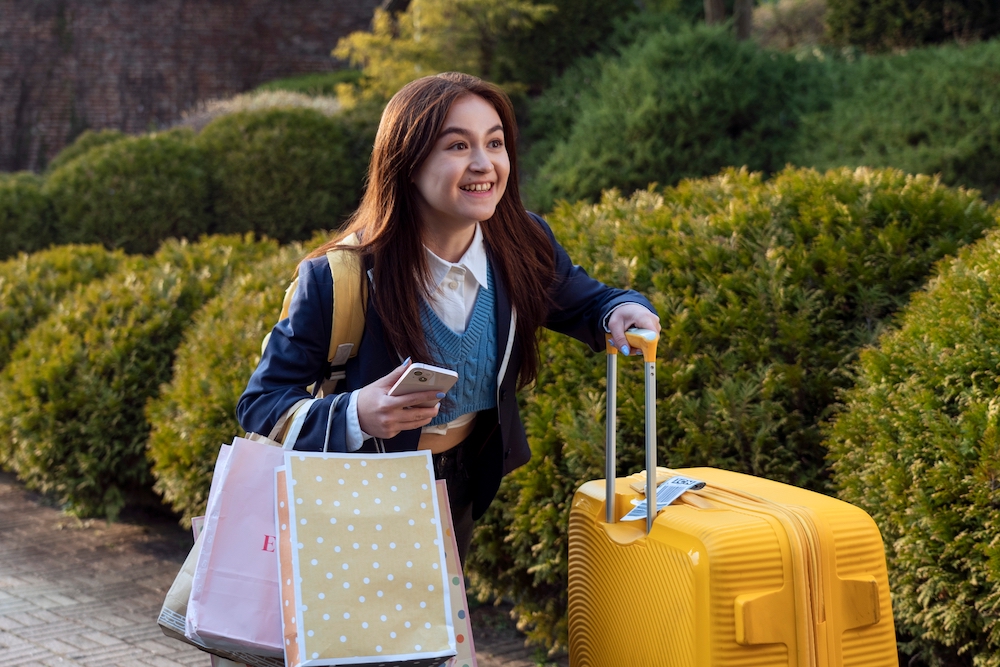 No, KISS is not a real school in South Korea. It is a fictional place created by Jenny Han for the Netflix series. There are several schools and universities in South Korea that accept international students, one of which is the Korean International School. However, none of them serve as the setting or inspiration for KISS in 'XO, Kitty.'
One of the things that makes Kitty's love life in Seoul so dreamy is the location. The school itself is so beautiful and awe-striking that one can't help but wonder where the scenes for it were shot and whether a real school was used in the Netflix series. Creating KISS required several locations across Seoul, some of which were shot in real schools and libraries. The exterior shot for KISS is filmed at the Kaywon University of Art & Design in Uiwang, South Korea.
The library in KISS also becomes an important location as several scenes essential to the plot occur here. Kitty spends a lot of time studying in the library. The detention scene also takes place here, where Kitty and Yuri dig into the lives of their mothers to find out the connection between them. If you fell in love with the aesthetic and vibe of the library, you'll be glad to know that it's an actual library you can visit and spend time reading books in. The KISS library scenes were filmed in Sejong at the National Library of Korea.
Another critical location appears in the show's final episode, where the talent show takes place. Many revelations occur in this location, be it about Alex's parentage or Kitty confessing her true feelings to Dae. These scenes were filmed at the Independence Hall of Korea in Cheonan, South Korea. Considering all the locations used during the filming of 'XO, Kitty,' even though KISS might be a fictional location, the creators of the Netflix series relied on real-life schools to make KISS seem as realistic a place as possible.
Read More: Where is Netflix's XO, Kitty Filmed?