Showtime's 'Your Honor' is a crime drama that explores a moral conundrum through the story of a judge. Michael Desiato has always believed that staying on the right side of the law is the only way things should be. However, when his son gets in trouble, which Michael realizes will surely lead to his death, he has to leave behind all of his beliefs and go down a very dark path. The show presents Michael's fall from grace in a realistic manner which makes the audience ponder upon his situation in a very personal context. If this makes you wonder if the writers of 'Your Honor' were inspired by a real person to concoct this story, then here's what you should know.
Was Michael Desiato a Real New Orleans Judge?
No, the character of Michael Desiato is not based on a real judge. The show is the adaptation of 'Kvodo', an Israeli series that has a similar premise, though there are some differences in the story. The creator of the Showtime series, Peter Moffat used the switch of the story from Isreal to America to morph the characters and the plot to reflect the American justice system and its inner workings. Moffat's own experience in law came in handy while concocting some very difficult situations for the lead character.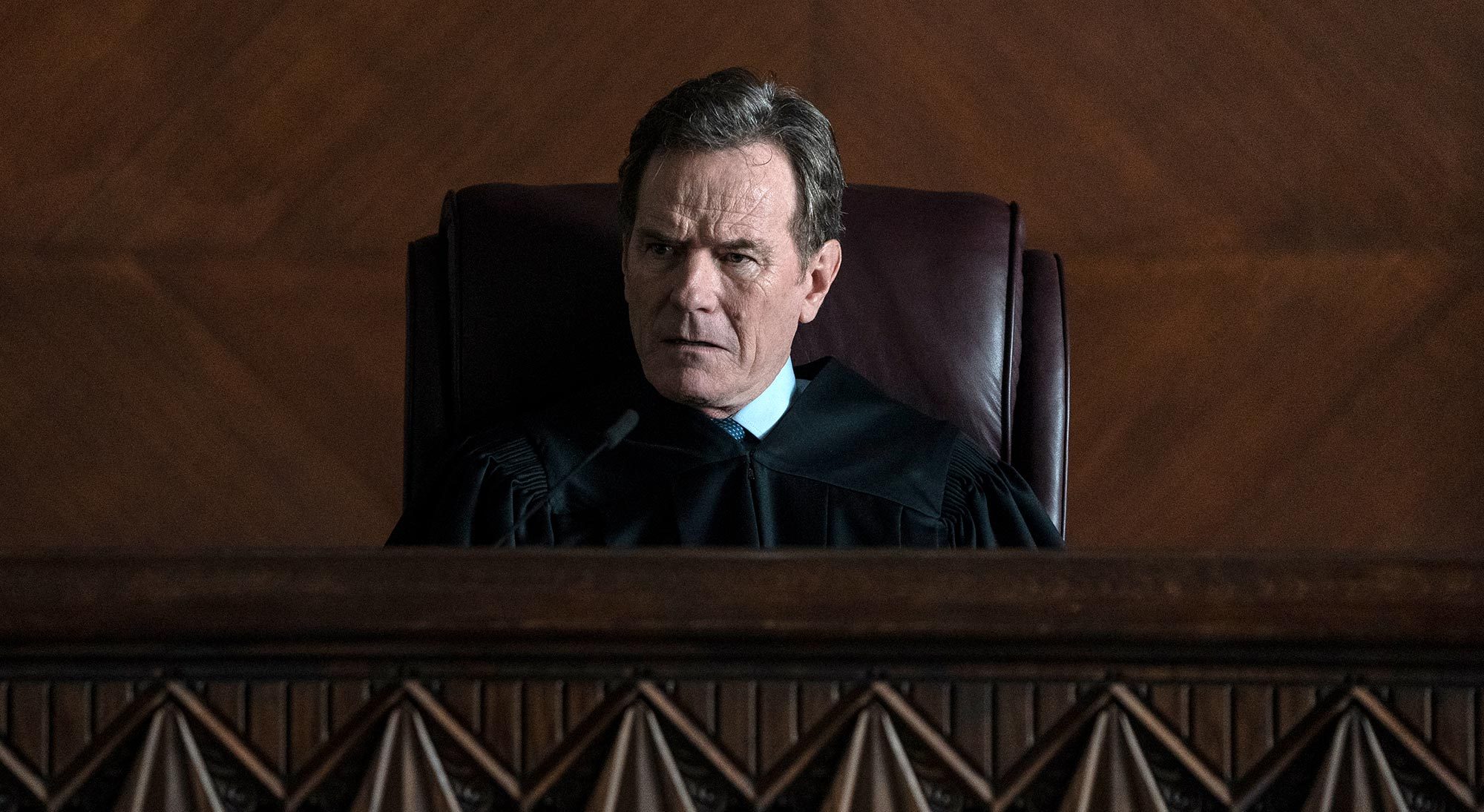 "I used to be at the criminal bar myself, a barrister here in London. I spent 10 years doing this work in courtrooms in London, at the Old Bailey, and all those places. So, I know about it and I just thought how complex, how complicated, and how interesting that world is," Moffat told Deadline in a very detailed discussion about his approach to the story. He had previously employed his understanding of the law to create shows like 'Silk' and 'Criminal Justice', with the latter receiving its own American iteration in the Emmy-winning HBO show 'The Night Of'.
While writing the show, Moffat made a point not to watch the original show before he had a handle on the direction in which he wanted 'Your Honor' to go. This meant that Michael Desiato came out as an original character, with minimal influence from its Israeli counterpart. He also wanted to highlight Michael's understanding of the law and how he manipulates it for his own purpose. "Michael Desiato has a lot of skills, knowledge, and experience about how to work the system, about how the criminal justice system functions. When he's on the other side of it, he can think well and effectively about how to keep his kid safe. And that felt very important to me, that he was good at it," Moffat added.
To get a clearer understanding of the American judicial system, Moffat dived into research and spent some time in courthouses, meeting with real judges to study their methods, which he then used to sculpt Michael Desiato. "I spent a lot of time in two courthouses, primarily Tulane and Broad in New Orleans, and 26th and California in Chicago, which is the busiest courthouse in America. I talked to judges and lawyers from both places and got to know them really well and saw textures and everything of those places and what they're like," he said.
While getting the details of the scenes regarding the law, especially the courthouse scenes, was important, Moffat's primary focus was on the emotional value of the story. With Michael, he wanted the audience to feel the pressure of finding their child in an impossible situation and making decisions that can be deemed highly unethical to save their life. "What do I do if my child is in this situation, what do I do if I discover that the victim's father is this vicious criminal? Those are easy enough answers. The next question is much harder to answer. What's the next thing you do?" he said. With all this in mind, it is clear that while Michael might not be based on a real person, Moffat made a conscious effort to make him as realistic a character as possible.
Read More: Your Honor Season 2 Episode 1 Recap and Ending, Explained