Although born in the USA back around 1998, Jerome "J Emz" Misa was actually raised in the Mount Druitt suburb of Western Sydney, Australia, under the Church of Jesus Christ of Latter-day Saints. The truth is he has Soamoan heritage too, which is just part of why he was able to deeply connect with fellow local Morman Pacific Islanders Celly, Lekks, and Spenny while they were mere kids. Yet, little did he know they would soon develop a real brotherhood, upon including his own younger brother YP, only for them to end up evolving into a drill rap, hip-hop fivesome called OneFour.
But alas, as carefully explored in Netflix's 'ONEFOUR: Against all Odds,' their professional journey has not been easy in any way, shape, or form due to their alleged gang and violent associations. "Everyone had their Rambos ready and their blades and sh*t" when we were younger, former under-15 national rugby league player J Emz candidly said in the documentary. "But we've always seen it as a family from the jump. So when [the media or officials] labeled us a gang, we already knew how they were trying to portray us. We've always had run-ins with the police. They just look at us like criminals."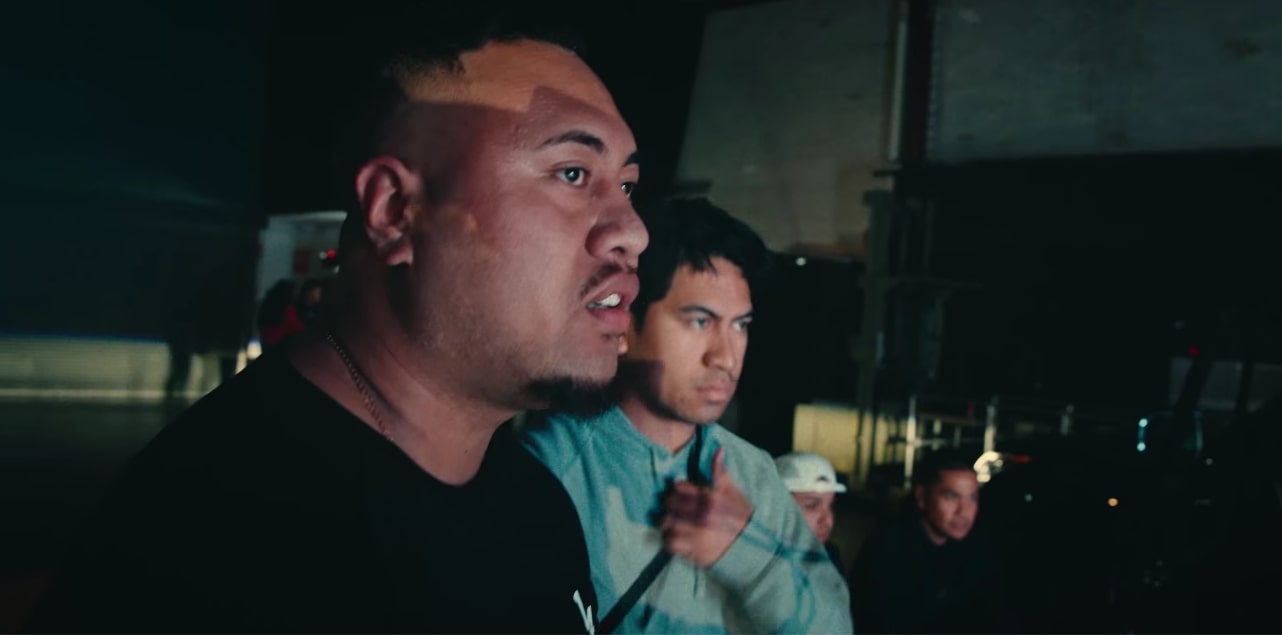 The band has hence unfortunately become a target of police persecution under the belief their music actually incites violence, goads conflict, as well as promotes criminal gang culture. They've obviously since denied this while expressing their frustration over the way it has essentially led to a ban on them performing live and raids of their homes, but the members have also had their own legal issues. For example, J Emz was charged with possessing a prohibited firearm following an inquiry into a 2019 shooting, plus he faced one count of drug supply in 2021, yet these cases seemingly went nowhere.
J Emz is Still Determined to Make All His OneFour Dreams Come True
Despite the fact OneFour has repeatedly denied being involved in gang violence, they admit their music does cover such topics because they witnessed it in countless areas of their life growing up. Therefore, since they always write their own stuff, everything reflects their upbringing, familial background, or life experiences, making their raps as original as possible while exploring heavy things too. "It might not relate to people; it's just what makes our music real," vocalist-songwriter J Emz recently elucidated. "And it's just what's real to us. So that's where we come from when we make music."
J Emz has also publicly stated that the extensive negative (alleged crime-based) attention OneFour has received in the past couple of years has affected everyone in their inner circle, yet he's still optimistic. "You always gotta be hopeful, man," the 25-year-old proud Samoan Australian said, adding that he does wish they could soon head out to do a headline tour to give back to their unwaveringly loyal fans.
J Emz continued, "Obviously, our first one got canceled or shut down [in 2019 owing to police interference]. I know everyone's waiting for that, and we need to make that happen for sure.… There's actually a whole project in the works at the moment. [We're] working on an album… We're hoping to get that out early next year [in 2024]." In other words, his mindset right now is to remain focused on their music no matter what, partly to move on from the past by leading an honest, legitimate, straight life and partly to prove all their cynics wrong.
Read More: YP: Where is the OneFour Member Now?