When 22-year-old Danny Schneider from Louisiana died in a drug-related incident in 1999, his father, Dan Schneider, took cognizance of the epidemic that was plaguing his state. The latter's attention turned towards Jacqueline Cleggett, a doctor who was running a pain management clinic and was frequently and seemingly unnecessarily prescribing Oxycontin. Netflix's 'The Pharmacist' is a true crime documentary series that chronicles the journey of Dan Schneider as he fights to bring down his son's killer and proceeds to attack the operations of Jacqueline Cleggett. If this story has piqued your interest, we have more details about it for you. Let's get into it, shall we?
Who is Jacqueline Cleggett?
Jacqueline Cleggett was born on August 9, 1962, in a small town of Mississippi called Moss Point and she was raised there. She completed her medical degree from Morehouse School of Medicine and went on to pursue her residency program at LSU Health Sciences Center in New Orleans. She got married to an emergency room practitioner and they had three children together but they eventually got divorced and she got custody of the children.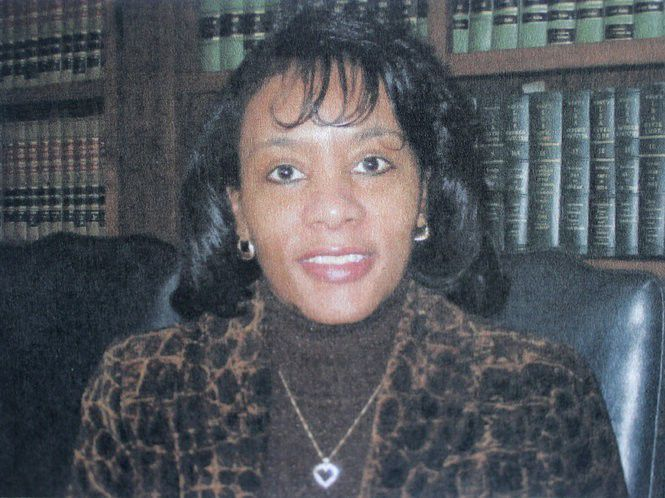 Cleggett was working as a family practitioner but she joined the Gulf South Medical Consultants as a soft-tissue specialist for better opportunities. She started her independent practice along with the job but when it got too taxing for her, she quit Gulf South and moved to a dilapidated neighborhood known for high crime rates. She got herself a certificate from the American Academy of Pain Medicine and put up two signs in front of her new clinic. The bigger one was a neon sign that read, "JACQUELINE R. CLEGGETT, M.D. Internal Medicine & Pediatrics" and a smaller one on the side plainly stated that she was a pain management specialist.
She established her practice in the early 2000s and her over-prescribing of Oxycontin quickly caught the eye of Dan Schneider, a grieving father seeking to address the growing drug abuse in New Orleans. She had been running her clinic only in the late hours of the night, accepted payments in cash, and had hired New Orleans police officers as her security. Robbie, a former patient of Cleggett, told the show that she tried to pay him in her prescriptions when he had fixed her printer.
When Schneider started staking her office in an attempt to get evidence against her, he saw cars from different parts of the country lining up to meet her. One day when a 16-year-old girl walked into Schneider's pharmacy with a prescription from Cleggett, he knew he had the evidence he needed. He was being helped by the AMA and they revoked her medical license in 2002. It was then that an investigation was launched against her. A legally sanctioned search of her house revealed a very unorganized space that was strewn with clothes, pre-written prescriptions, and many pills.
Where is Jacqueline Cleggett Now?
When Jacqueline Cleggett was called for an evidentiary hearing in 2002 to get her license back, she could not make it because she had been admitted to a psychiatric ward at DePaul-Tulane Behavioral Health Center. The years that followed were not very favorable for her. A lot of her ex-patients filed lawsuits against her and she filed for bankruptcy in 2004. It is suspected that she was working as an Assistant Manager at Taco Bell.
She wanted to reapply for her medical license but in 2006, she met with a serious accident that caused her a lot of brain damage and left her with partial paralysis. In 2007, she was indicted by the government agencies who charged her with illegal distribution of opioid drugs and she was facing up to 20 years in prison and $1 million in fine. Looking at her condition and her life at an assisted living facility, she was able to strike a plea deal. She pleaded guilty to one count of conspiring to dispense and distribute controlled substances in July 2009 and as per the show she was sentenced to three years of probation.
Cleggett has not been publically active in all these years and has only made an appearance in Netflix's 'The Pharmacist'. In an interview, director Jenner Furst said, "Dr. Cleggett herself was addicted. She, I think, is still somewhat in denial about that, as we see in the interview. And it's sad. It's a sad story. She was at the top of her class. I mean, she was one of the only African American female doctors in New Orleans who had these types of credentials." She would currently be in her late 50s and public records show that she is living in East Baton Rouge. Her medical examiner suspected that she may never be able to practice medicine again.