Investigation Discovery's 'Signs Of A Psychopath: I'm Not The Monster I Was' chronicles the tragic murder of a 14-year-old schoolboy, Jaime Gough, in Miami-Dade County, Florida, in February 2004. The police were shocked by the killer's identity and demeanor even when caught almost immediately after committing the heinous crime. We've you covered if you're interested in the case, including the perpetrator's details and whereabouts. Let's begin then, shall we?
How Did Jaime Gough Die?
Jaime Rodrigo Gough was born to Jorge Gough and Maria Gough in Miami-Dade County, Florida, on October 10, 1989. One of his friends' mothers, Jaime Valez, reminisced, "He wasn't outspoken, but if you ever spoke to him, he was always polite." She stated how her son, James, and Jaime were closest friends and added, "He often hung out at the house to play video games, and they used to do homework together." The 14-year-old was in the eighth grade at Southwood Middle School in Palmetto Bay in February 2004.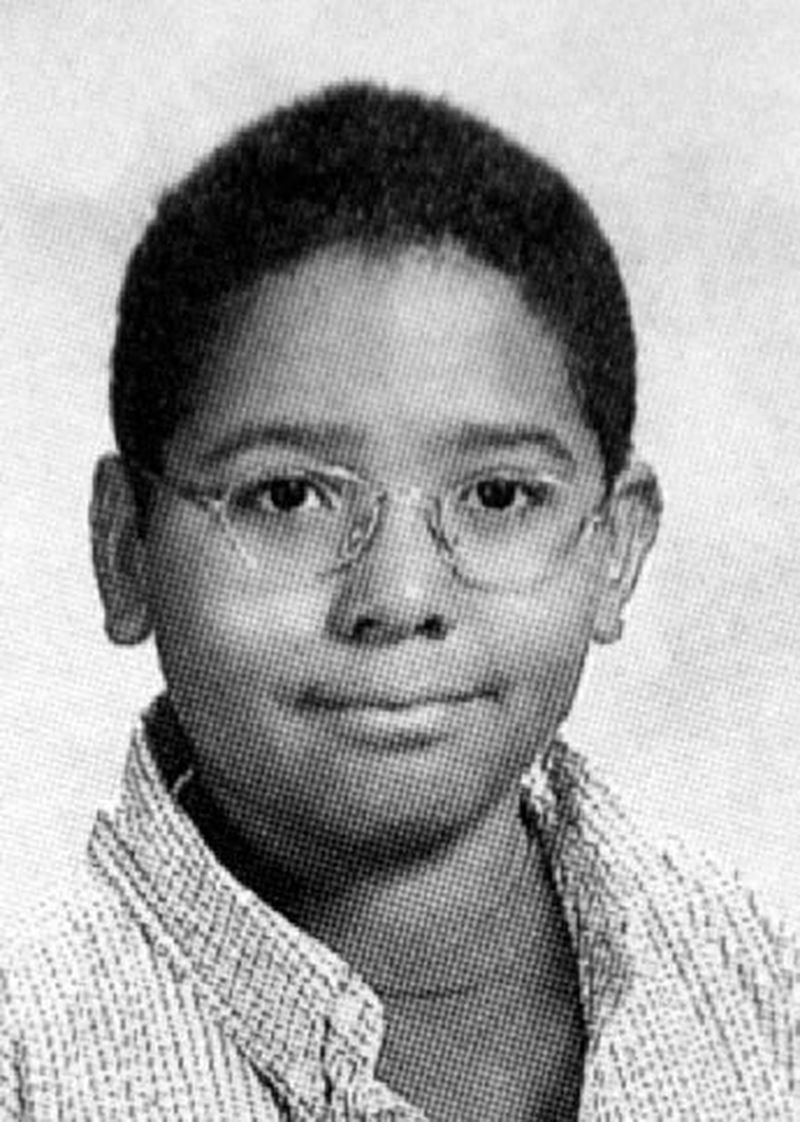 Jaime was a straight-A student and a violin player attending the Southwood performing arts center. His family described him as an animal lover, happy and fun. The teenager lived in the Kendall area, was always on the computer, and liked the Teenage Mutant Ninja Turtles and Japanese swords. Moreover, he had recently joined a fitness program at a nearby YMCA to maintain a healthy lifestyle. Relatives stated that Jaime planned to start high school in the fall of 2004 at one of the country's top magnet programs.
On February 3, 2004, the 14-year-old teen's body was discovered inside one of the boy's bathroom stalls in Southwood Middle School. According to police reports, he had been fatally stabbed in the neck, face, and hands more than 40 times. The paramedics rushed Jaime to a nearby hospital, where he was declared dead upon arrival. The police determined the murder weapon to be a knife, found on one of the victim's batchmates while searching the school premise.
Who Killed Jaime Gough?
The school authorities discovered Jaime's body inside the bathroom. The institution was immediately placed under lockdown, with students not permitted to leave the campus. In addition, the pupils were prohibited from calling their parents about their well-being. By afternoon, hundreds of parents crowded in front of the school, clamoring to know about their wards' safety. Due to a lack of information about what exactly had transpired inside the school boundaries, there was an atmosphere of panic all around, with rampant rumors being spread.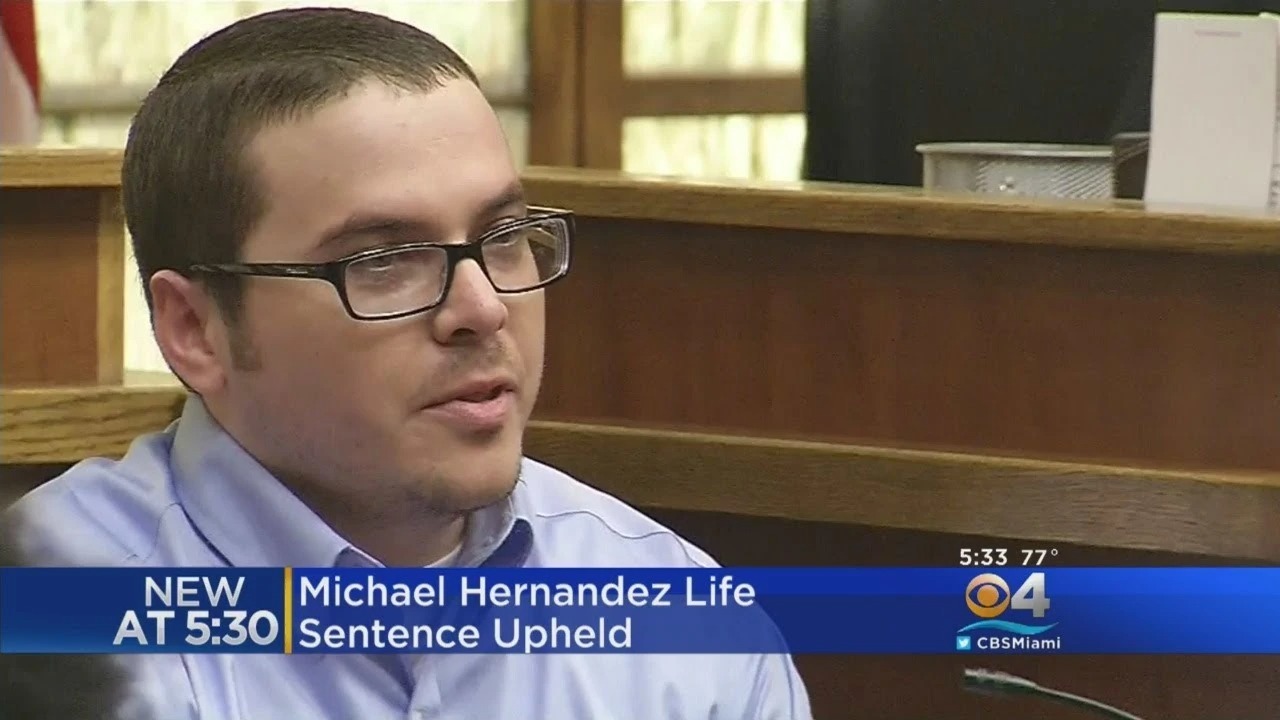 According to police reports, one of Jaime's classmates and close friend, Michael Hernandez, had lured him into the bathroom. The teenager followed the latter into one of the large stalls, where he stabbed him and slit his throat. Michael then flushed his blood-soaked gloves, put the bloody knife in his pocket, wiped some blood off his jacket, and returned to class. However, one of the teachers got suspicious after spotting blood spots on his uniform and contacted the police after learning about the body's discovery.
The police arrested Michael after finding a bloody latex glove and jacket on him and took him into custody. He confessed to the murder and told the officers how he had also plotted to slaughter his friend, Andre Martin. According to his confession, Michael had lured Andre and Jaime to the bathroom on February 2, intending to kill them both. But the school bell destroyed his plan, and he asked the boys to meet him at the same spot the following day. Nonetheless, a suspicious Andre did not come to school on February 3.
The episode showed how Michael admitted he selected Jaime because he knew the latter trusted him and would follow him into the bathroom. He further said during the interrogation that he did not ponder on moralities and did not apologize for his crime. The casual manner in which Michael spoke unnerved the investigators, and it was clear he was not remorseful about what he did, nor did he care about his friend. Furthermore, the police found his journal, where he had written about his wish to become a serial killer, and prepared a list of his potential victims, including his sister, Jaime, and Andre.
Is Michael Hernandez Dead?
Michael's defense counsel tried to plead not guilty on the grounds of insanity. Nevertheless, a judge dismissed the argument and sentenced the teen killer to life in prison without the possibility of parole in 2008. Michael remained incarcerated for almost a decade before the Supreme Court banned automatic life sentences without the possibility of parole for juvenile offenders in 2015. In February 2016, he appealed for an early release, with the victim's family and the prosecution vigorously fighting the appeal.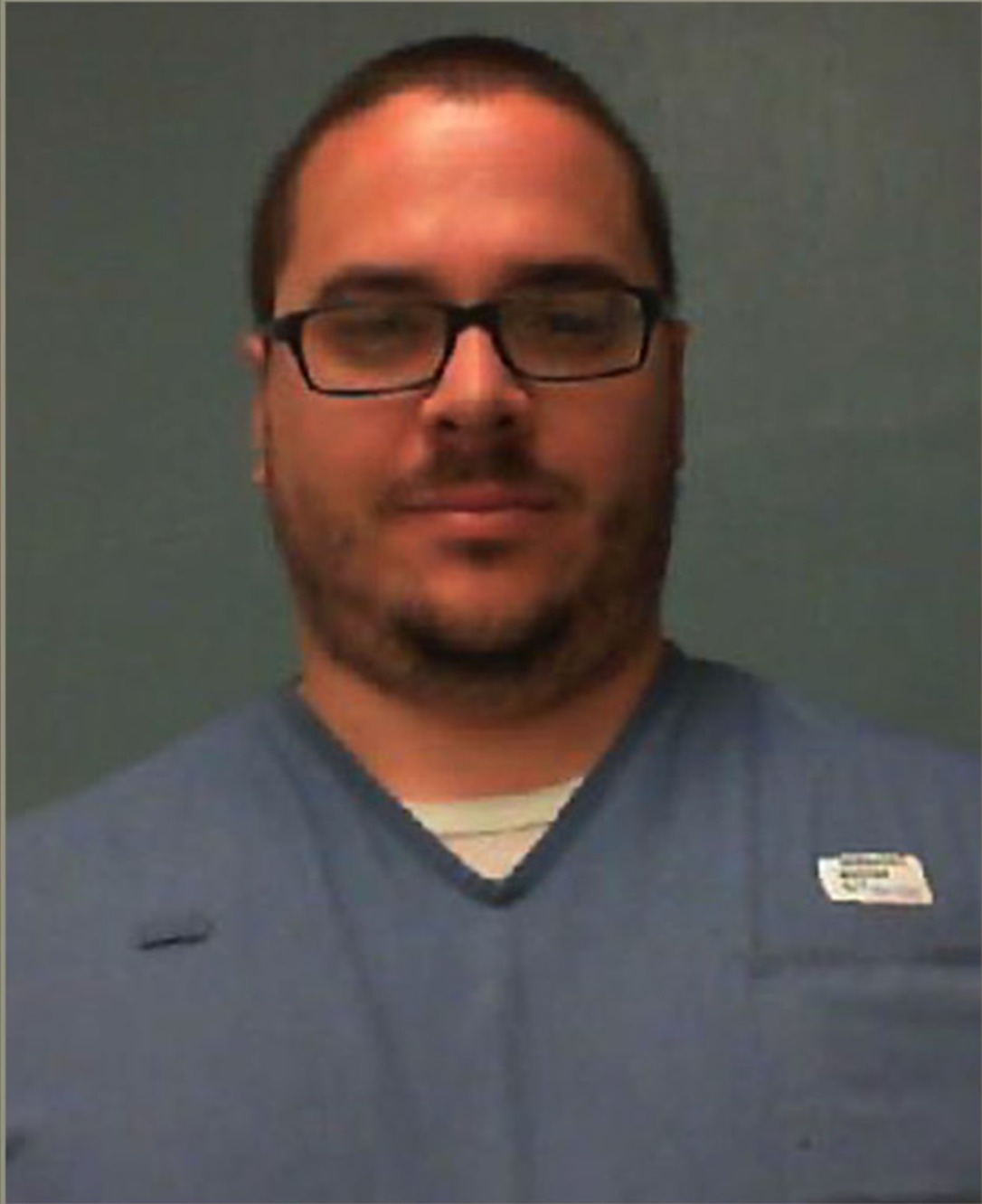 The prosecution presented recordings of lengthy jailhouse phone calls between Michael and his girlfriend. A shocked courthouse learned how he mocked his inability to show emotions over the phone and stated he had to stab himself to show emotion and garner sympathy. On top of it, Michael made disturbing claims about how he would have a signature of taking his victim's eye if he ever succeeded in becoming a serial killer. The tapes showed prison time had not rehabilitated him, and the judge upheld his original sentence.
31-year-old Michael died at the Columbia Correctional Institution on April 29, 2021, and the official cause of death was determined to be cardiac dysrhythmia attributed to morbid obesity. One of his potential victims, Andre, became a Miami-Dade police detective. He said, "My continued condolences to Jaime Gough's parents and the entire Gough family. And the Hernandez family — they were not the ones who committed a crime. However, they did lose a family member."
While Michael's parents were shocked by the unexpected death of their son, Jaime's parents said their thoughts were with the Hernandez family. His father, Jorge, said, "To the family, I am very sorry this has happened to your son. Mrs. and Mr. Hernandez, we are not happy to hear that your son passed, despite all we have been through. We, as parents, know how it feels." State Attorney Katherine Fernandez Rundle expressed the same sentiment in a press release.