Investigation Discovery's 'Homicide Hunter: Lt. Joe Kenda: Blood Relative' follows how Richard Dearsmith, 39, tried to wrestle a church collection plate from a downtown church in Colorado Springs, Colorado, in January 1996. He hassled and threatened the worshippers and was eventually put down by one of the patrol officers at the scene. So, who is Richard, and how did he die? Let's find out.
Who Was Richard Dearsmith?
Richard Dale Dearsmith was born to Harry Lee Dearsmith and Mildred K. Scheufler Dearsmith in Hutchinson in Reno County, Kansas, on January 17, 1956. On January 14, 1996, the first service had just concluded at St. Mary's Catholic Cathedral at 22 West Kiowa Street in Colorado Springs in El Paso County, Colorado. An usher, Ron Meredith, was passing around the collection plate — a typical norm followed every Sunday. According to the show, Richard, 39, was sitting at the back of the church.
He started muttering under his breath as he got up and unsuccessfully tried to steal the money-filled plate from the hands of one of the ushers. After being resisted, Richard fled the scene after threatening to kill them, and the congregation members called 911. The police arrived at the scene, and the ushers described Richard to them. He was six feet and two inches tall, stockily built, and weighed around 180 pounds. One of the patrol officers, Robert W. Benjamin, contacted dispatch to put an APB on the assailant.
The name immediately raised red flags in the system. According to records, Richard had an extensive criminal history. Richard lived nearby in the 400 block of East Bijou Street. According to Larry Martin, erstwhile lead investigator for the 4th Judicial District Attorney's Office, Richard was on parole in Colorado after serving prison for criminal impersonation and a drug charge. He had also been arrested in Texas and Kansas. Former Sergeant Tom Angell of the Hutchinson, Kansas, Police Department stated, "Seems like every time he was arrested, he had a Bible on him."
Richard's friends stated he was mentally ill and required medical attention. Tom said Richard had been arrested at least 17 times in Kansas from 1977 to 1991 on suspicion of various drug charges and at least twice for assaulting police officers. Larry also recalled Richard being arrested by the Colorado Springs police on numerous occasions for possession of alcohol in a park, burglary, theft, harassment, and resisting arrest. The police interviewed his neighbors to learn he left his residence with a large knife — a typical ritual for him as he kept talking to himself.
How Did Richard Dearsmith Die?
As the patrol officers began looking for Richard and the service once again resumed inside St. Mary's, the perpetrator returned with a large hunting knife in the sheath of his belt. As the parishioners started panicking and shouting, Richard rushed into one of the church's toilets. The quick-witted ushers had the presence of mind to lock him in from outside before contacting the police. When the patrol officers, including Robert, arrived at the scene, Richard was still locked inside and throwing a fit.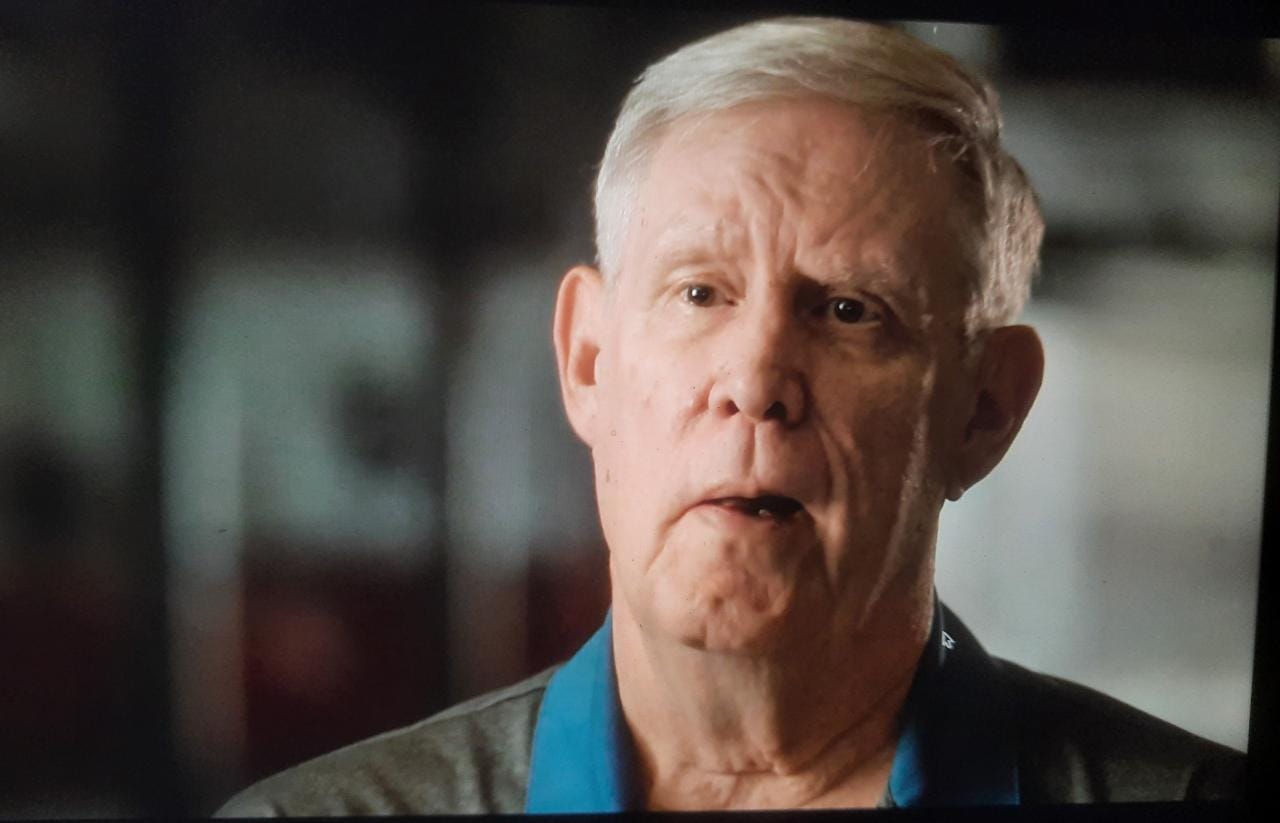 The officers unlocked the door cautiously and asked Richard to come out slowly with his hands raised. Former Lieutenant Joe Kenda explained, " There's something called a continuum of force. And this is how police officers are trained. You confront someone and announce to them that they're under arrest. If they physically resist you, you are authorized by law to use whatever force is necessary to overcome that resistance." According to the show, Richard reached for his knife and engaged in a scuffle with the officers.
Concerned about the safety of the parishioners, Officer Robert had no choice but to shoot the perpetrator. He fatally shot him once in the upper chest area, and Richard collapsed on the bathroom floor. Paramedics rushed him to Memorial Hospital, where he succumbed to his injuries. Larry said, "The gun was probably touching his clothing when it went off."According to reports, Robert, then a 14-year veteran with the department, and the two other officers with him were placed on routine administrative leave.
The District Attorney's Office and the police internal affairs division investigated the shooting. Joe Kenda said, "Officer Benjamin followed his training to the tee. He handled that perfectly under the worst possible circumstances." The DA's office eventually found Robert had to use necessary force to bring Richard down, owing to his prior record of assaulting officers.
Parishioner Paul Myneragon stated, "It's terrible, terrible. It shocks me that something like this happened at a church. I can't believe it." Robert recalled, "It wasn't till after everything had calmed down that I started to think about what had transpired. You know, just playing over and over in your head, and you start to sometimes second-guess yourself. It's really hard to forget and sleep at night some days."
Read More: Colin Dudley: Where is Kassanndra Cantrell's Ex-Boyfriend Now?