When a young mother named Cathy Krauseneck was found murdered in her home in February 1982, the police were utterly puzzled due to the lack of evidence or any possible suspects. NBC's 'Dateline: The Bad Man' explores how a case believed to be a botched robbery took a shocking turn three decades later when the investigation reopened. A re-examination of the evidence led the police to Cathy's husband, James Krauseneck, who was eventually convicted of killing her. Now, if you wish to know more about him and his current whereabouts, here is everything we can tell you.
Who is James Krauseneck?
Born on November 12, 1951, James Krauseneck was raised in Michigan in a reputable family involved in the carpet business. He met Cathleen "Cathy" Schlosser" in high school, where he was known as a shy, pleasant, and athletic teenager by his classmates. James and Cathy bumped into each other again as students at Western Michigan University, and love soon blossomed. After dating briefly, the couple married in 1974 and moved to Fort Collins, Colorado, where James attended graduate school at Colorado State University.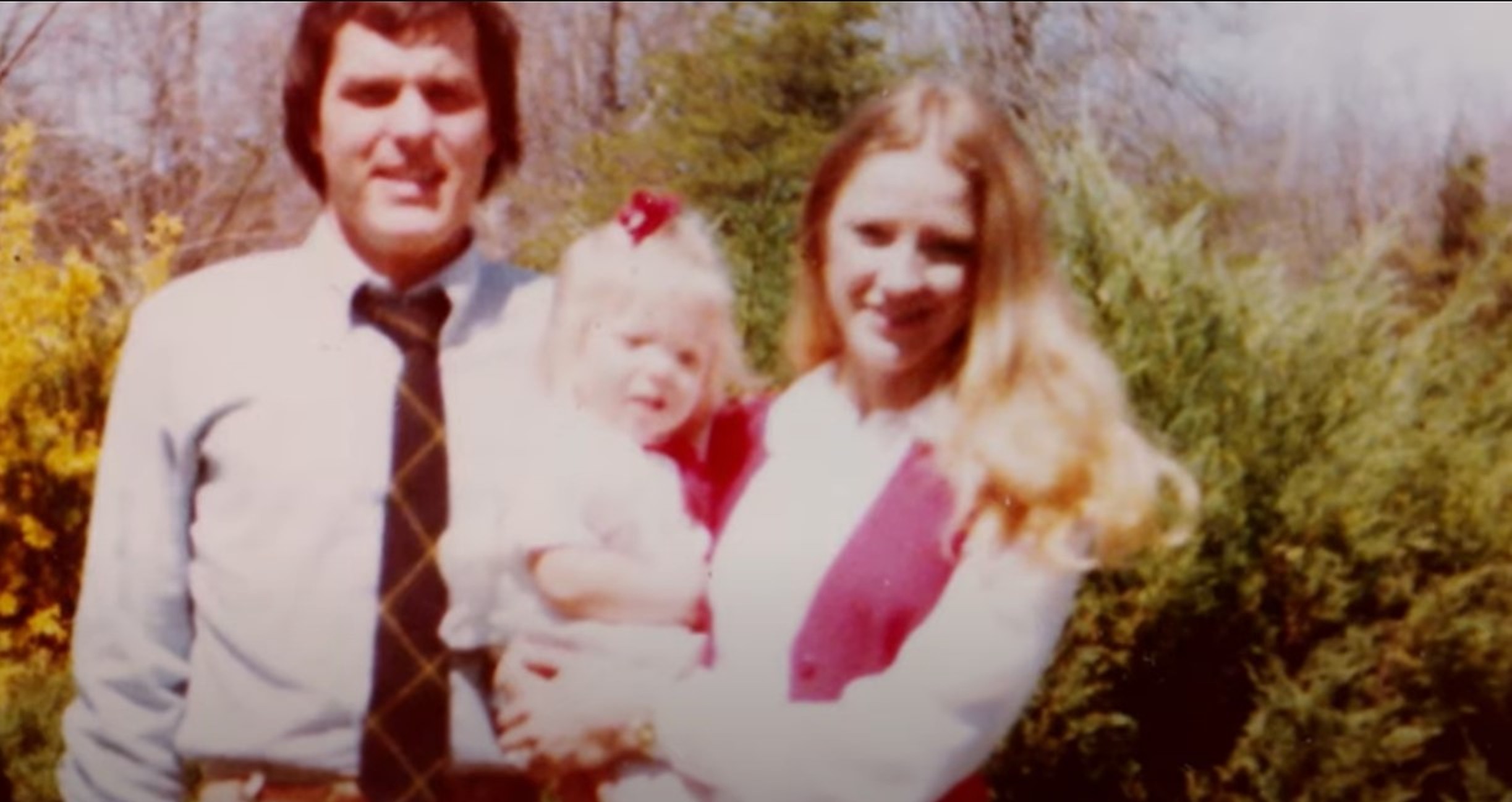 In 1979, James and Cathy welcomed their daughter Sara into the world. Soon, the family moved to Lynchburg, Virginia, where he was appointed as an assistant professor of economics at Lynchburg College. The Krausenecks eventually moved to Brighton, New York, in 1981, after James got a job as an economist at Eastman Kodak Co. It had barely been six months since they had settled in their new home when James returned home from work to a gruesome scene on February 19, 1982.
James found Cathy lying dead on their bed, with an ax stuck in her forehead. Petrified at seeing his wife's state, he looked for their toddler daughter and found her safe in another room. He immediately took her and ran to his neighbor's house for help, from where a police call was made. A traumatized James told the police he had left Cathy and their daughter at home when he left for work around 6:30 AM that morning. When he returned in the evening, he saw the garage door open, and broken glass was strewn across the floor.
As James rushed into the first-floor bedroom, he found his wife dead, possibly struck on the head with the ax as she slept. Based on his statement and the preliminary signs of a break-in, the investigators theorized that Cathy had likely been the victim of a burglary gone wrong. Unfortunately, since they could find no further evidence or leads tying anyone to the murder, the investigation went cold over the next few years. In the meantime, James and Sara left Brighton and returned to Michigan.
Over the next several years, James remarried thrice and lived in various upscale locations across Arizona and Washington. He also excelled in his career and retired as the Vice-President of Weyerhaeuser, amassing a considerable fortune. Meanwhile, Cathy's death remained a mystery for over three decades before the Brighton police reopened the case in collaboration with the FBI. With the help of Dr. Michael Baden, an experienced forensic expert, they re-examined all the evidence collected from the crime scene.
Dr. Baden studied the victim's autopsy report and noticed that her digestive records established that the murder occurred between 4:30 AM and 6:30 AM. Besides, the coroner had added two hours more than that time window, reiterating James' claim that Cathy was killed after he left for work. However, Dr. Baden used modern technology and made a startling discovery; he confirmed the victim had died before 6:30 AM, and there was no two-hour delay.
Apart from that, the police found James' theory about the robbery to be a bit implausible. The detectives felt that the burglary felt staged, as no valuables were missing from the house, and some silverware was placed quite strategically. They even found a shoeprint on a garbage bag, which matched James' boating shoes. The investigators discovered that he had reportedly lied about completing his doctorate to his employers.
Cathy allegedly found out about the same sometime before her death, causing conflict between them. Based on all the evidence and the fact that James was the only person present at the crime scene, the police believed him to be the primary suspect. He was arrested in 2019, extradited from Arizona to New York, and charged with second-degree murder, for which he pled not guilty.
Where is James Krauseneck Today?
After numerous delays, James Krauseneck went on trial in 2022. His defense team alleged that the evidence provided by Dr. Baden was unreliable and appointed their own expert to examine the forensic reports. They further claimed that the case was solely built on circumstantial evidence and that there was no substantial proof tying James to the murder. Besides, they alleged that in 2014, a convicted murderer named Edward Laraby had confessed to killing Cathy.
Nevertheless, Edward's claims were dismissed due to lack of confirmation, and he died later in prison. Considering Dr. Baden's testimony and the evidence submitted by the prosecutors, the jury found James Krauseneck guilty of second-degree murder. In November 2022, he was sentenced to life in prison. Currently, James is incarcerated at Clinton Correctional Facility in Dannemora, New York. Now 71, he will not be eligible for parole before September 23, 2047.
Read More: Sharon Krauseneck: Where is James' Wife Now?